23-24 Season
Ballet national de Marseille, (La) horde
Age of content • Creation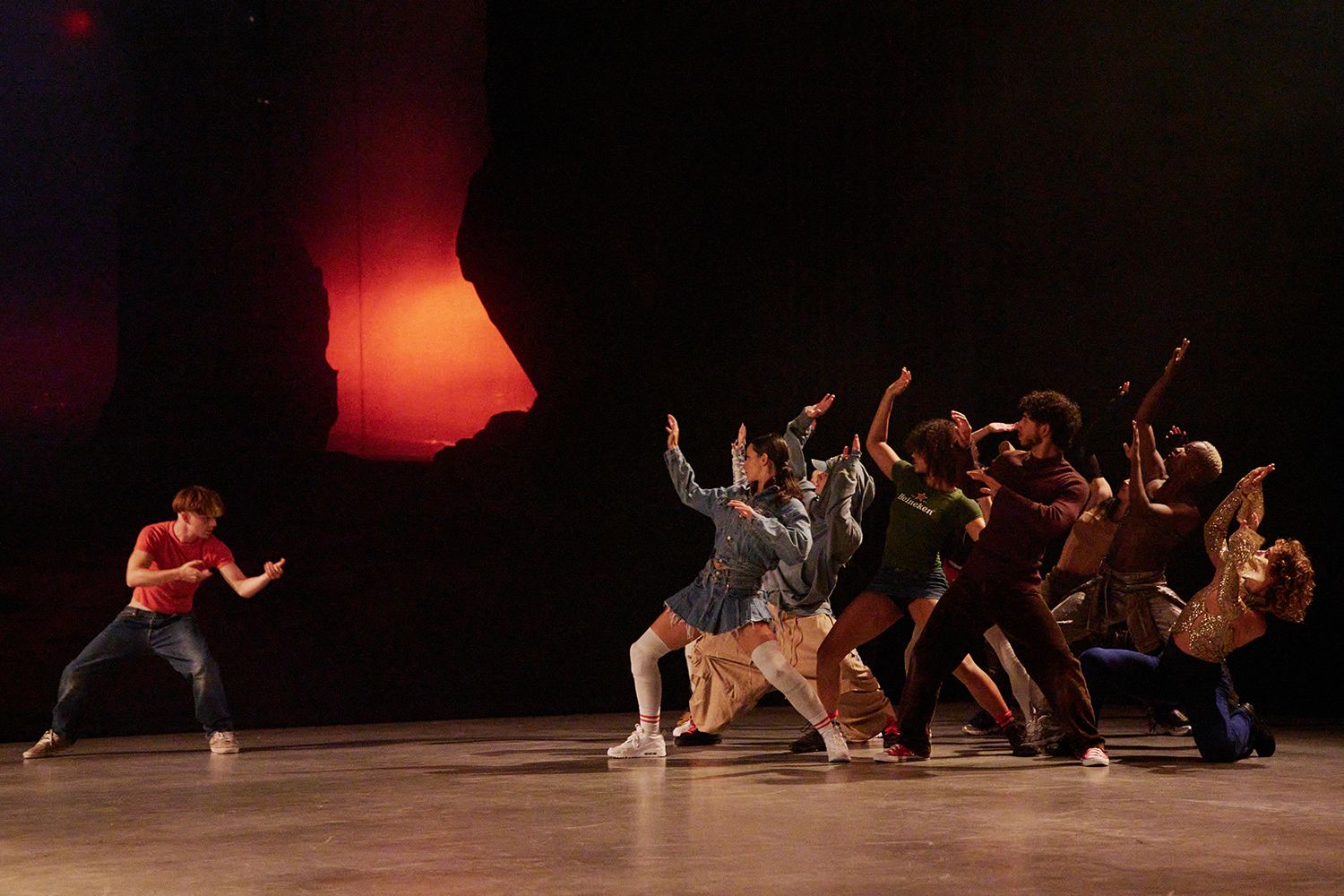 THE HUMAN BEING IN THE ALL-DIGITAL ERA.
Are our avatars genuine portrayals of ourselves? Or have the virtual identities of the hybrid human wrought physical change? The new work by the Ballet national de Marseille looks at the contrasting forces in machine movement and genuine feeling. Dancers trained by professional stunt performers and parkour pioneers present a choreography of combat in a monumental stage design providing a frame and support as they go from challenge to attack, fleeing and embracing, with desire gradually transformed to reveal the potential for emotional warmth hidden behind violence. Multiverse has now embarked on dance!
---
Choreography Ballet national de Marseille Original idea & Direction (La) horde
Original idea & Direction (LA)HORDE – Marine Brutti, Jonathan Debrouwer, Arthur Harel Choreography (LA)HORDE in collaboration with the dancers and repetiteurs of the Ballet national de Marseille Scenography Julien Peissel Lighting Éric Wurtz Costumes Salomé Poloudenny Hair Charlie Le Mindu Music Pierre Avia, Gabber Eleganza, Philip Glass Canvas Frederik Heyman Repetiteurs Valentina Pace, Jackelyn Elder, Angel Martinez Hernandez, Julien Monty
Stunt consultancy & support Stunt Stunt Workshop International – Amedeo Cazzella, Alex Vu, Malik Diouf, Yann Brouet, Jonathan Bernard Artistic assistant Nadia El Hakim
With Nathan Gombert, Aya Sato, Yoshiko Kinoshita, Isaïa Badaoui, Izzac Caroll, Myrto Georgiadi, Nonoka Kato, Paula Tato Horcajo, Elena Valls Garcia, Titouan Crozier, Sarah Abicht, Eddie Hookham, Nahimana Vandenbussche, João Castro, Alida Bergakker, Jonatan Myrhe Jorgensen, Amy Lim, Nina-Laura Auerbach, Antoine Vander Linden
In partnership with the Théâtre du Châtelet
COPRODUCTION MC2 Maison de la Culture de Grenoble, Scène nationale – Biennale de la danse de Lyon 2023 – Théâtre de la Ville-Paris/Théâtre du Châtelet – MAC, scène nationale de Créteil – Maison de la culture d'Amiens-Pôle européen de création et de production, Scène nationale – La Comédie, scène nationale de Clermont-Ferrand – L'Équinoxe, scène nationale de Châteauroux – Espace des Arts, scène nationale de Chalon-sur-Saône – Opéra de Dijon – Charleroi Danse, centre chorégraphique de Wallonie, Bruxelles – Teatro Rivoli de Porto – Kampnagel Hambourg – Grand Théâtre de Provence. WITH THE SUPPORT FROM Dance Reflections by Van Cleef & Arpels. Le CCN Ballet national de Marseille direction (LA)HORDE reçoit le soutien du ministère de la Culture-Direction générale de la création artistique, de la DRAC Paca, de la Ville de Marseille et de la Fondation BNP Paribas. Pour ses tournées et projets à l'étranger, le CCN Ballet national de Marseille bénéficie du soutien de l'Institut français. JOINTLY PRODUCED BY Théâtre de la Ville-Paris – Théâtre du Châtelet.
Thu 5 Oct 2023
8:00 PM
From 15 € to 45 €
Fri 6 Oct 2023
8:00 PM
From 15 € to 45 €
Sat 7 Oct 2023
8:00 PM
From 15 € to 45 €
Sun 8 Oct 2023
3:00 PM
From 15 € to 45 €