23-24 Season
Ambra Senatore
CHOREOGRAPHIC WALK • Promenade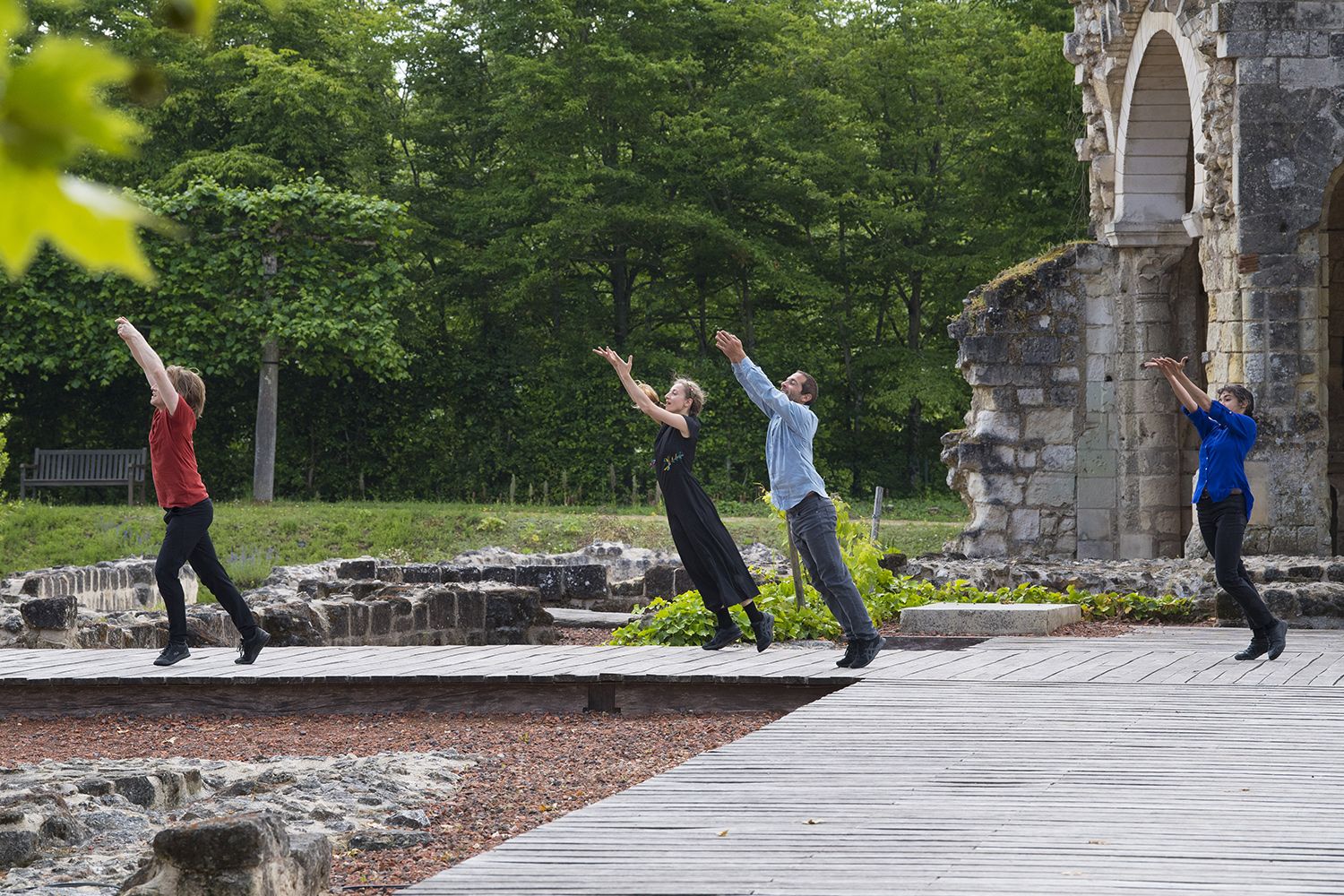 The secrets of the square, its architecture, its statues and its anecdotes revealed while dancing - Italian fantasy and little antics included.
A tour guided - and danced - by Ambra Senatore is a double delight. The choreographer knows all the intricacies of historic places, however hidden they may be, and reveals the little details that escape the eye of the passer-by. When she recounts with humour and finesse anecdotes from the past, the dance slips between history and stone, embraces the stories or confronts the dangers of yesteryear, provoking laughter and taunting the bodies of today. From the castles of Turin to the most beautiful heritage cities, Ambra Senatore gives us a renewed taste for adventure.
Price
Free of charge, upon reservation
Schedules
12:00, 14:00, 16:00, 18:00
Avec Ambra Senatore
Accompanied by three performers
Production : CCN de Nantes
The Centre Chorégraphique National de Nantes is subsidised by the State - Préfet de la région Pays de la Loire - Direction Régionale des Affaires Culturelles, the City of Nantes, the Région des Pays de La Loire and the Département de Loire-Atlantique.
Sat 9 Sep 2023
4:00 PM
Free of charge, upon reservation
Full
Tickets on sale on-site before each performance.*
Sat 9 Sep 2023
6:00 PM
Free of charge, upon reservation
Full
Tickets on sale on-site before each performance.*
Sat 9 Sep 2023
6:00 PM
Free of charge, upon reservation
Full
Tickets on sale on-site before each performance.*
Sun 10 Sep 2023
4:00 PM
Free of charge, upon reservation
Full
Tickets on sale on-site before each performance.*
Sun 10 Sep 2023
4:00 PM
Free of charge, upon reservation
Full
Tickets on sale on-site before each performance.*
Sun 10 Sep 2023
6:00 PM
Free of charge, upon reservation
Full
Tickets on sale on-site before each performance.*
Sat 16 Sep 2023
12:00 PM
Free of charge, upon reservation
Full
Tickets on sale on-site before each performance.*
Sat 16 Sep 2023
2:00 PM
Free of charge, upon reservation
Full
Tickets on sale on-site before each performance.*
Sun 17 Sep 2023
12:00 PM
Free of charge, upon reservation
Full
Tickets on sale on-site before each performance.*
Sun 17 Sep 2023
2:00 PM
Free of charge, upon reservation
Full
Tickets on sale on-site before each performance.*
*Within available seats limit