23-24 Season
Ben Duke, Ballet Rambert
Cerberus / Goat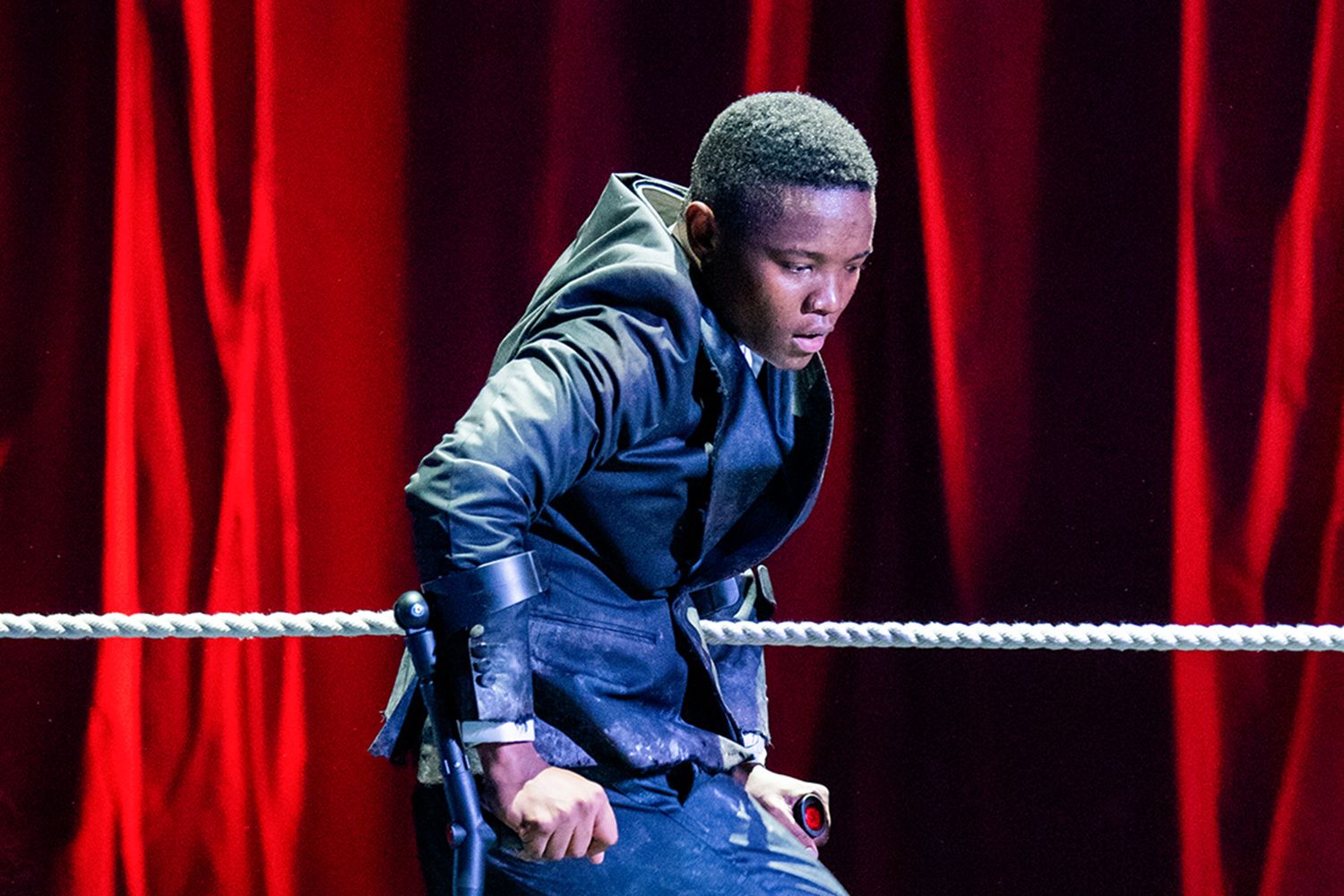 A TRIBUTE TO JAZZ AND MYTHOLOGY RANGING FROM NINA SIMONE TO ORFEO ED EURYDICE HAS MUSICIANS AND SINGERS JOINING FORCES WITH TWENTY MAGNIFICENT MEMBERS OF THE CELEBRATED LONDON-BASED DANCE COMPANY.
Ben Duke, who first studied literature and theater before founding Lost Dog company, has developed an inimitable style of dance theater, adding an ever-so-British spirit to the classics, bringing poetry and humor together as seamlessly as yin and yang. It is a delight to rediscover the brilliant work Goat, inspired by Nina Simone and her incredible relationship with audiences, and then to discover Cerberus, Ben Duke's new collaboration with Rambert in a tragi-comedy based on the story of the lovers separated by the River Styx, and the hound of Hades guarding the gates to the underworld. Here is a venture into hell that will bring shivers, tears and laughter.
---
Ben Duke
Ballet Rambert Ballet Rambert
Cerberus
Costumes Eleanor Bull Assistants choreography Pip Duke & Winifred Burnet-Smith Music Moderat, ASMZ, Monteverdi
Goat
Sets Tom Rogers Video Will Duke Choreography assistant & new stage direction Winifred Burnet-Smith Musical arrangements Yshani Perinpanayagam Musiqc Newley - Bricusse, MacDermot, François - Revaux - Anka, Dylan, Albert - Gaste Choreography Ben Duke Lighting Jackie Shemesh
With 18 danseurs
Production with assistance from Cockayne, Grants for the Arts et The London Community Foundation, through support from the members of the Rambert Commissioning Circle. COPRODUCTION Ballet Rambert – Théâtre de la Ville-Paris.

Wed 14 Feb 2024
8:00 PM
From €8 to €38
Thu 15 Feb 2024
8:00 PM
From €8 to €38
Fri 16 Feb 2024
8:00 PM
From €8 to €38
Sat 17 Feb 2024
3:00 PM
From €8 to €38
Sat 17 Feb 2024
8:00 PM
From €8 to €38
Mon 19 Feb 2024
8:00 PM
From €8 to €38
Tue 20 Feb 2024
8:00 PM
From €8 to €38