23-24 Season
Anne Teresa De Keersmaeker, Jean-Marie Aerts, Carlos Garbin, Meskerem Mees
EXIT ABOVE • After the tempest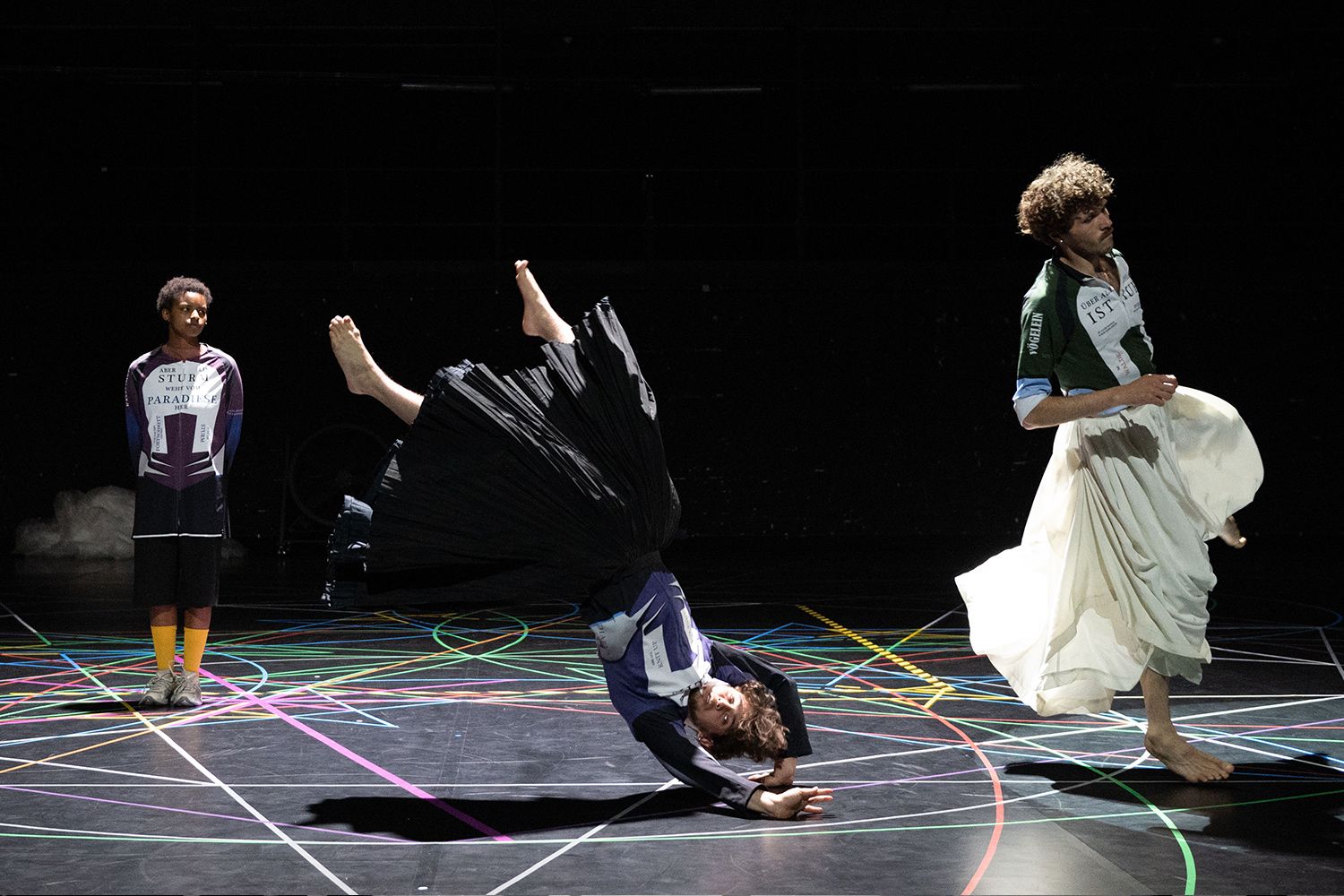 HERE, THE GREAT BELGIAN CHOREOGRAPHER APPROACHES DANCE BY RETURNING TO ITS ROOTS: WALKING AND ITS IMPRINT ON OUR MUSICAL CULTURES, FROM SCHUBERT TO THE BLUES.
One of the talents of Anne Teresa De Keersmaeker is the art of venturing into the very core of areas that appear to be quite contrasting, and there she uncovers shared backgrounds and interdependent relationships. Her dance here is taken all the way back to walking, the first distinctive achievement in the evolution of Homo sapiens. Walking, alone or with others, leads to dance covering the expanse of the stage, offering an invitation to stroll with music, ranging from Schubert's Wanderer Fantasy to the Walking Blues by the great Robert Johnson, redesigned by two outstanding sound architects from Belgium for the bewitching voice on stage of the young singer from Ethiopia, Meskerem Mees.
---
Choreography Anne Teresa De Keersmaeker Music Jean-Marie Aerts, Carlos Garbin, Meskerem Mees
ROSAS
Text et lyrics Meskerem Mees, Wannes Gyselinck Dramaturgy Wannes Gyselinck Scenography Michel François Lighting Max Adams Sound Alex Fostier Costumes Alexandra Verschueren assisted by Els Van Buggenhout Direction of rehearsals Cynthia Loemij, Clinton Stringer
Premiered and performed by Abigail Aleksander, Jean Pierre Buré, Lav Crnčević, José Paulo dos Santos, Rafa Galdino, Nina Godderis, Solal Mariotte, Mariana Miranda, Ariadna Navarrete Valverde, Cintia Sebők, Jacob Storer & Carlos Garbin, Meskerem Mees (music)
ANNE TERESA DE KEERSMAEKER / MESKEREM MEES / JEAN-MARIE AERTS / CARLOS GARBIN EXIT ABOVE PRODUCTION Rosas. COPRODUCTION Concertgebouw Brugge (Bruges) – De Munt – La Monnaie, Bruxelles – Internationaal Theater Amsterdam – Le Théâtre Garonne, Toulouse – FONDOC. Cette production est réalisée avec le soutien du Tax Shelter du Gouvernement fédéral belge, en collaboration avec Casa Kafka Pictures – Belfius. Rosas bénéficie du soutien de la Communauté flamande, de la Commission communautaire flamande (VGC), et de la Fondation BNP Paribas. WITH SUPPORT FROM Dance Reflections by Van Cleef & Arpels.