23-24 Season
Ruth Childs
fantasia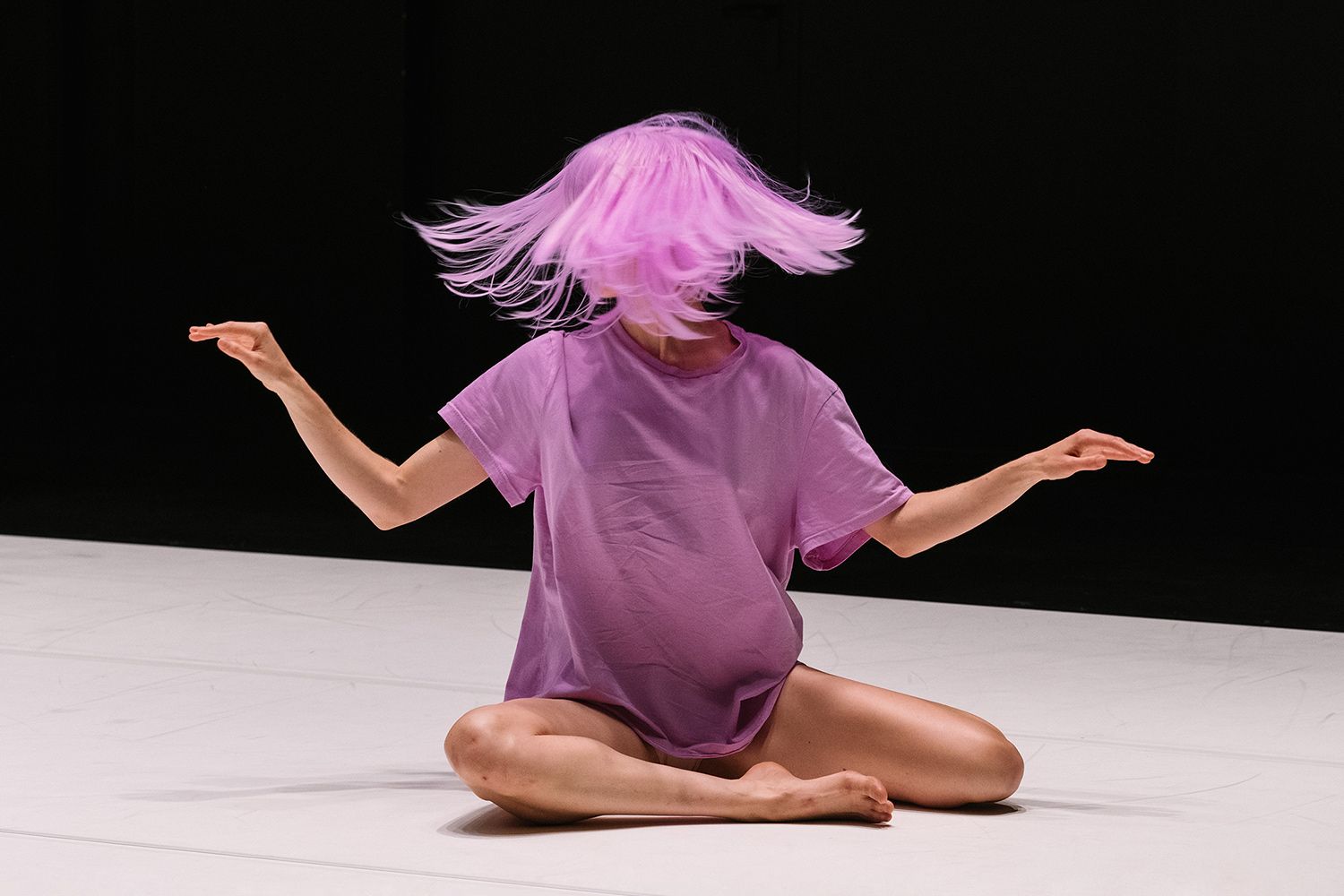 FOR HER FIRST SOLO, RUTH CHILDS GIVES FREE REIN TO THE FANTASY IN HER DANCE.
Beethoven, Tchaikovsky, Dvořák: Ruth Childs realized just how much certain compositions, and specifically for symphony orchestra, triggered a physical response, endowing her body with positions and movements as if through spontaneous generation. Listening to such echoes relegated to the depths of a "mysterious memory," she has pursued a quest for her own identity, and has composed a score with sensations rediscovered, movements suppressed and spontaneous pleasure. The young choreographer from Geneva is now emancipated from the legacy of her famous Aunt Lucinda, and has designed an "abstract self-portrait" both graceful and mischievous.
Choreography & performance Ruth Childs
Lighting Joana Oliveira Sound design Stéphane Vecchione External choreographic consultant Maud Blandel External consultant Nadia Lauro Costumes Cécile Delanoë
Premiere October 30, 2019 at Pavillon ADC, Geneva.
With support from Prohelvetia
PRODUCTION Scarlett's. COPRODUCTION Association pour la Danse contemporaine, Genève – Arsenic, Lausanne – Atelier de Paris-CDCN. WITH SUPPORT FROM Pro Helvetia fondation suisse pour la Culture – Loterie Romande – Fondation Nestlé pour l'Art – SIS Fondation suisse des artistes interprètes ou exécutants – Fondation Ernst Göhner, coproduction dans le cadre du Fonds des programmateurs de Reso-Réseau Danse Suisse, soutenue par Pro Helvetia, la Fondation suisse pour la Culture, Tanzhaus Zürich, The Floor NYC, le Canton de Genève et Corodis.
Wed 31 Jan 2024
8:00 PM
From €8 to €22
Thu 1 Feb 2024
8:00 PM
From €8 to €22
Fri 2 Feb 2024
8:00 PM
From €8 to €22
Sat 3 Feb 2024
8:00 PM
From €8 to €22
Sun 4 Feb 2024
3:00 PM
From €8 to €22