23-24 Season
Michael Keegan-Dolan, Rachel Poirier
How to be a Dancer in Seventy-two Thousand Easy Lessons • Creation • Dance/Theater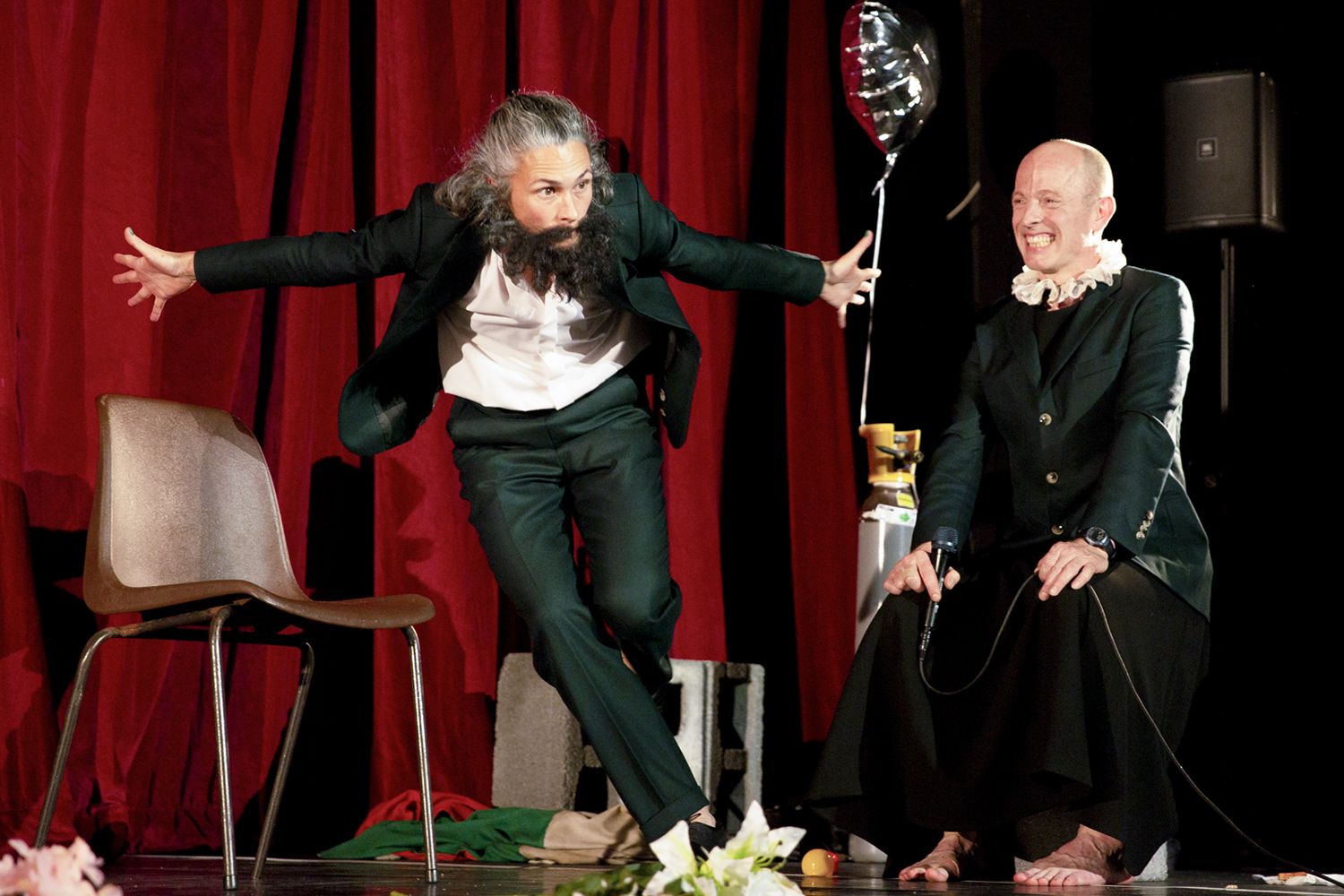 THE MOST PROMINENT CHOREOGRAPHER ON THE IRISH SCENE PLAYS AROUND WITH HIS EARLIEST MEMORIES AS A DANCER REACHING ADULTHOOD.
Being a dancer means being alive, and that life is made from both dreams and reality. Michael Keegan-Dolan shows that no one can really understand what they are doing at the time they are doing it, particularly when they are young. Gaining from experience, he has brought his partner Rachel Poirier into a weird and wonderful comedy that shifts between fact and fiction, discretion and desire, innocence and experience. Performance and cabaret are the approach for the joyful twosome, and they tackle everything: things serious to the point of being ridiculous, yet there is scope for pure dance to emerge in a facetious moment with a brilliantly executed bolero. And while they're at it, they intend to settle any disputes they may have about expectations and disappointments that are the spice of life.
---
Language
In English
Overtitled in French
TEAĊ DAṀ SA
Chorégraphié & interprété par Michael Keegan-Dolan, Rachel Poirier
TEAĊ DAṀ SA
Performance in English. French supertitles.
Choreography & performance by Michael Keegan-Dolan & Rachel Poirier Text Michael Keegan-Dolan Direction Rachel Poirier & Adam Silverman Sets & Costumes Hyemi Shin Lighting Adam Silverman Sound Sandra Ní Mhathúna
With support from the Centre culturel irlandais
COPRODUCTION Teaċ Daṁsa – Gate Theatre