23-24 Season
Dimitris Papaioannou
Ink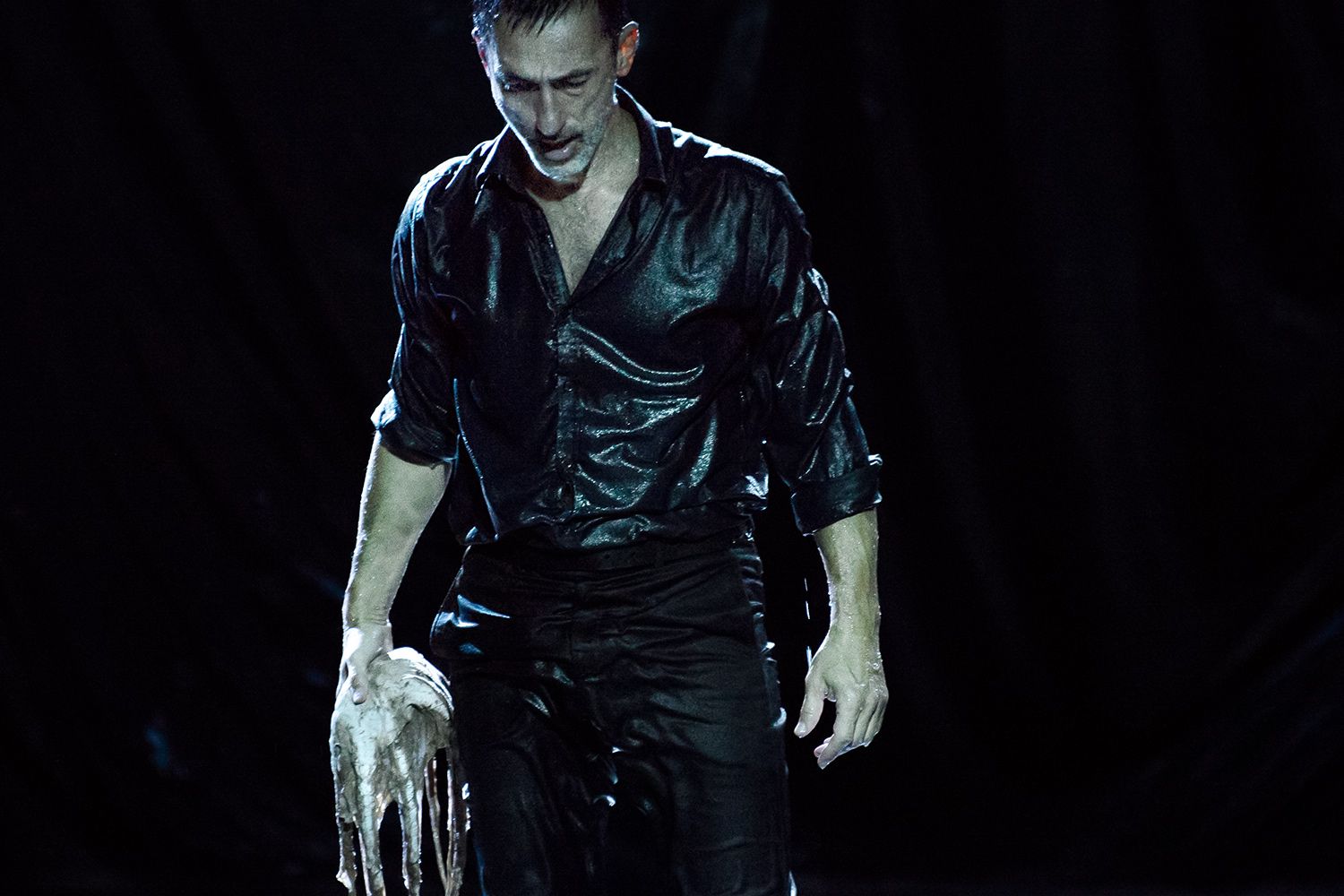 A DELUGE OF WATER AND SENSUALITY, AS AN INK-BODY AND A PAPER-BODY REWRITE MYTHOLOGY.
Two men, two bodies, two ages, an octopus and a newborn baby. Set somewhere between the apocalypse and eroticism is the struggle between the old and the new, between nature and culture. With Ink, Dimitris Papaioannou has daringly devised a torrential metaphor for existence, the quintessence of his choreographic art and of uncanny intensity on stage. Indeed, each work presented by the master from Athens is a tribute to both flesh and senses, is baroque and futuristic. His work, so steeped in the history of European art and myths of archetypical figures of the human race, now stands acclaimed in a lofty position at the pinnacle of living art, of the performing arts.
Direction, choreography, costumes, lighting & sets Dimitris Papaioannou
Music Kornilios Selamsis Sound David Blouin Lighting Lucien Laborderie, Stephanos Droussiotis Direction assistant Tina Papanikolaou Associate director Fragoulis Music recorded by Teodor Currentzis & musicAeterna orchestra
With Šuka Horn & Dimitris Papaioannou
PRODUCTION 2WORKS IN COLLABORATION WITH POLYPLANITY PRODUCTIONS. The first version of INK was coproduced with and presented by Torinodanza Festival / Teatro Stabile di Torino – Teatro Nazionale + Fondazione I Teatri / Festival Aperto – Reggio Emilia in 2020. The final version of INK and the international tour have been coproduced by Biennale de la Danse de Lyon 2023, Sadler's Wells London, MEGARON – THE ATHENS CONCERT HALL with support from the Hellenic Ministry of Culture and Sports in 2023. Dimitris Papaioannou is artist in residence at MEGARON – THE ATHENS CONCERT HALL.
Mon 13 May 2024
8:00 PM
From €8 to €32
Tue 14 May 2024
8:00 PM
From €8 to €32
Wed 15 May 2024
8:00 PM
From €8 to €32