23-24 Season
Rafael Palacios, Sankofa Danzafro
La Ciudad de los Otros / La Mentira Complaciente • Création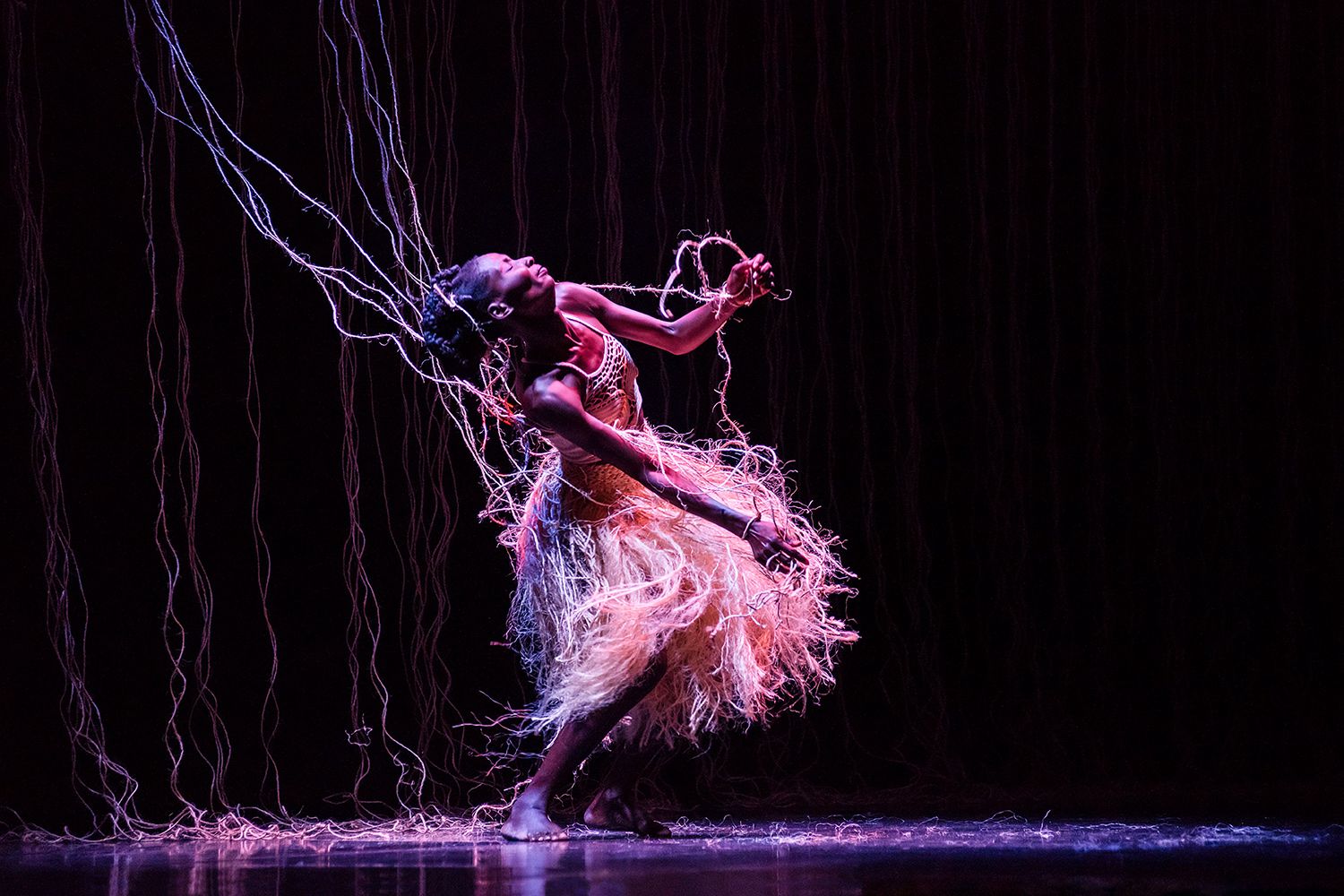 INVIGORATING PERFORMANCES PRESENTING THE JOINT HERITAGE OF AFRICA AND COLOMBIA AROUND THE WORLD. DANCING WITH VITALITY, TO FIGHT AND ENJOY, WITH REFERENCE TO REAL LIFE IN SOCIETY, MAKING A STAND AGAINST STRUCTURAL RACISM.
"Colombia has a large black population, the second largest in Latin America after Brazil, and institutions are devoting more importance to them by showing the country with both the white population and indigenous groups," explains Rafael Palacios. He was the person who, in 1997, founded the Sankofa dance company ("Sankofa" or "going back to the roots" in the language of the Akan people of Ghana), and in doing so he opened a path for the combined culture of Africa and Colombia to embark on the world of dance as artistic expression, of danse d'auteur. The career of Rafael Palacios has taken him through stages as a pioneer and activist to his current role as cultural ambassador, creating original works, including La Ciudad de los Otros, a frenzied dialogue between the modern world and traditional cultures dating back generations. Afro-urban and traditional songs and beats from Colombia, Brazil and other countries give his manifesto in dance universal scope, referring to communities that have always suffered discrimination in their countries, seeing individuals, their struggles and their hopes. Surely a city should offer the same opportunities to everyone, men or women, black or white, and wherever the person may be. In La Mentira Complaciente, Rafael Palacios takes stereotypes of bodies, seeing what elements combine in the eyes of the observer who then sees them as black, racial or sexual. The loincloth is central, being seen with so many traditional indigenous ensembles, and even in the national ballet troupes, producing an image of what it means to be African, i.e. the antithesis of the real life situation. Twelve Afro-Colombian dancers accompanied by three musicians turn clichés upside down and assert themselves through dance with a message, with commitment, advocating their own values and true identity.
---
Chorégraphie Rafael Palacios
Sankofa Danzafro
Lighting Álvaro Tobón Costumes (La Ciudad de los Otros) Rafael Palacios Costumes (La Mentira Complaciente) Diana Echandia
With Yndira Perea, Camilo Perlaza, Vanesa Mosquera, Diego de los Ríos, Piter Angulo Moreno, Liliana Hurtado, Armando Viveros, Catalina Mosquera, Estayler Osorio, Andrés Mosquera, Maryeris Mosquera, Andrea Bonilla & les musiciens Gregg Anderson Hudson, Jose Luna Coha, Hermes Zúñiga Herrera
SANKOFA DANZAFRO / RAFAEL PALACIOS LA CIUDAD DE LOS OTROS
La Ciudad de los Otros was created as part of the commemoration of the abolition of slavery in Colombia, with support from the city of Medellin and the Maison de l'intégration afro-colombienne.
LA MENTIRA COMPLACIENTE
La Mentira complaciente received a creation grant from the Colombian Ministry of Culture (2019). Rafael Palacios is associate choreographer at the Dance Center of Valle Cauca "La Licorara" in Cali, Colombia
Wed 20 Mar 2024
8:00 PM
From €8 to €30
Thu 21 Mar 2024
2:30 PM
From €8 to €30
Fri 22 Mar 2024
8:00 PM
From €8 to €30
Sat 23 Mar 2024
8:00 PM
From €8 to €30
Tue 26 Mar 2024
8:00 PM
From €8 to €30
Wed 27 Mar 2024
8:00 PM
From €8 to €30
Thu 28 Mar 2024
8:00 PM
From €8 to €30
Fri 29 Mar 2024
8:00 PM
From €8 to €30