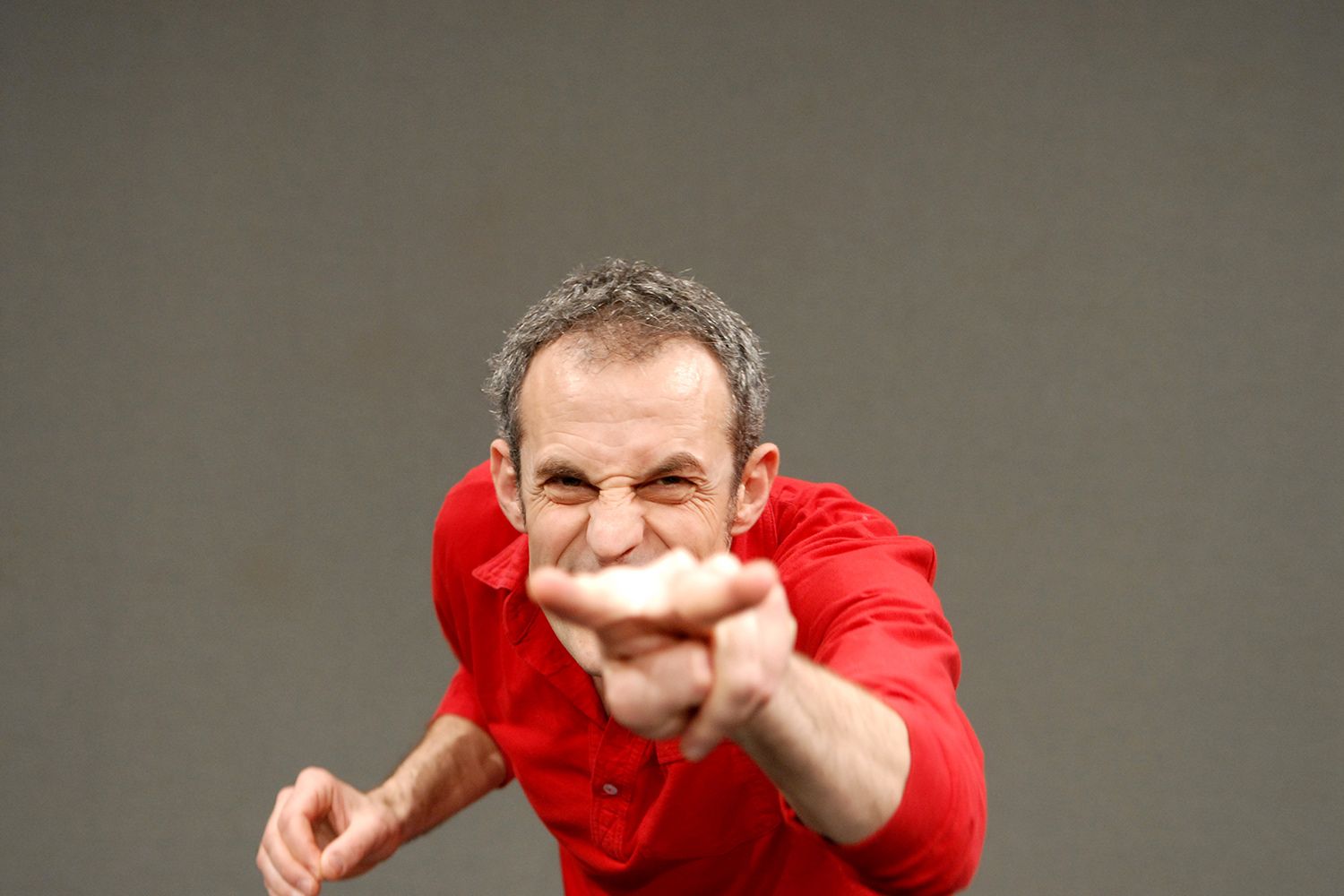 A CONDUCTOR CHOOSING TO LET MUSIC BE THE GUIDE, THUS BECOMES THE PRINCIPAL DANCER: AN ACHIEVEMENT OFFERING A RANGE OF EXPRESSIONS FOR SOLOIST, TRIO OR ENSEMBLE.
In 2007, Xavier Le Roy made "his" Rite of Spring" after minutely observing the movements of persons conducting Stravinsky's composition for symphony orchestra. Here was the idea for a solo work that was as much music as it was dance, involving every part of his body. Xavier Le Roy was there in front of the audience, listening to the music as if he were in the orchestra pit, and was moved by the music while also being involved in the process of generating it. Baffling. What does happen when this physical, score for the body is performed, and diffracted, divided by three, or why not twelve, dancers? This marks the beginning of a fertile and exalting game, playing off intentions, perspectives and feelings.
Schedules
15:00, 17:00, 19:00, 20:00, 21:00
Concept Xavier Le Roy
Music Igor Stravinski Sound design Peter Boehm Recording Berliner Philharmoniker, Conductor Sir Simon Rattle
---
Solo 2007
With Xavier Le Roy
Trio 2018
With Alexandre Achour, Nicola Van Straaten, Scarlet Yu
Groupe 2023
With 12 étudiants du Conservatoire National Supérieur de Musique et de Danse de Paris
PRODUCTION Le Kwatt – illusion & macadam. COPRODUCTION La Biennale di Venezia. Le Kwatt est soutenu par le ministère de la Culture et de la Communication-France, en qualité de Compagnie à rayonnement national et international. WITH SUPPORT FROM Dance Reflections by Van Cleef & Arpels. JOINTLY PRODUCED BY Théâtre de la Ville-Paris – Festival d'Automne à Paris – Conservatoire national supérieur de Musique et de Danse de Paris.