23-24 Season
Jasmine Morand
MIRE
Book event
Ticketing opens on 12/23/23 at 12:00 PM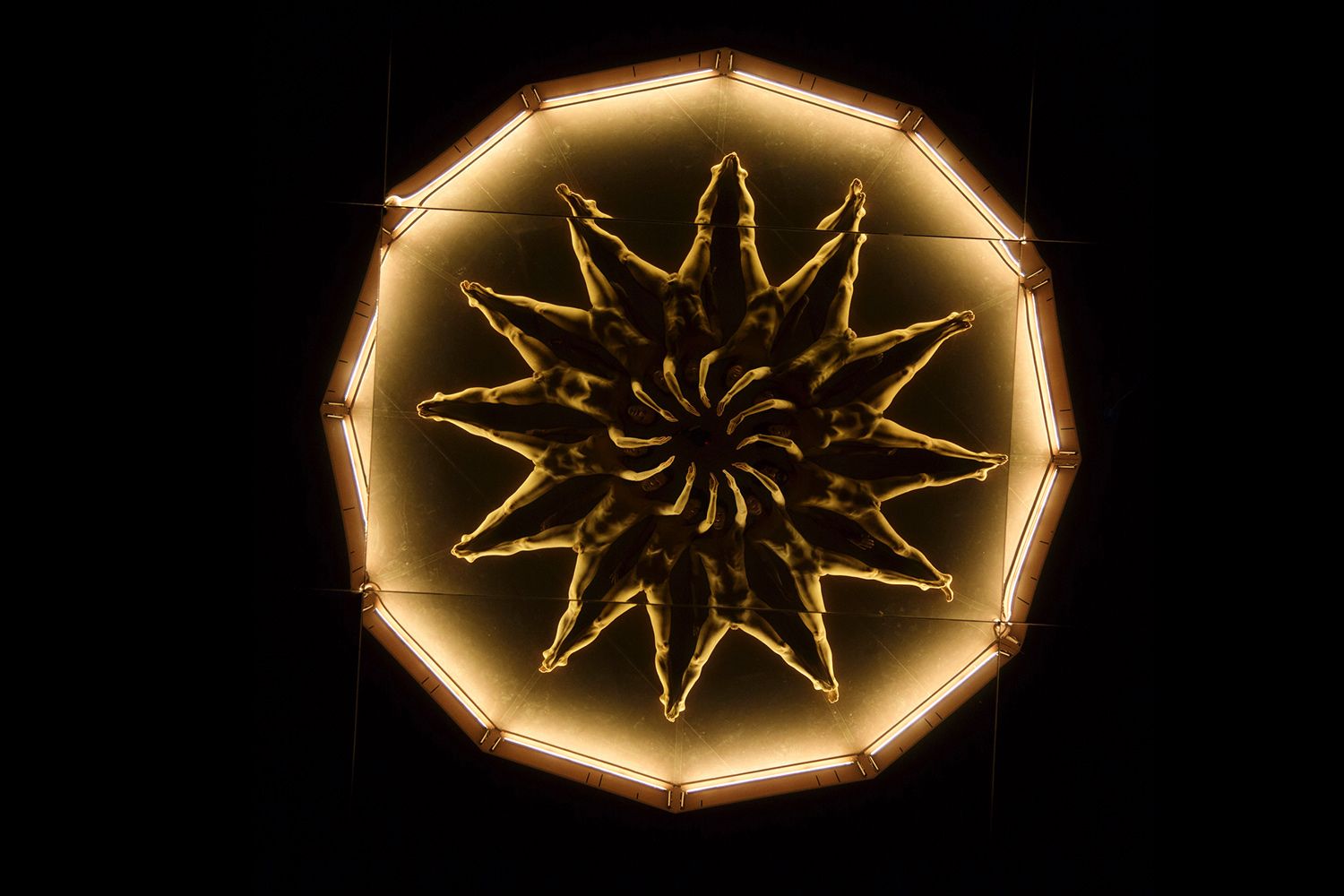 JUST LIE BACK AND DISCOVER SIGHTLINES IN THE KALEIDOSCOPIC MIRAGES OF A LIVING FRESCO
A visitor to the choreographic installation will see one of two perspectives, choosing either a position beneath an enormous suspended mirror to be stormed by phantasmagorical images constantly assembled and disassembled, or instead standing to follow the bare bodies in movement viewed through slits in the partition wall concealing the twelve dancers. Otherwise there is the possibility of alternating between the two ways of distorting the vision of the body, one single, one fragmented. There is no voyeurism in either perspective, but rather the revelation of an incomparable artist combining dance and visual art, the reality of the flesh and baroque beauty.
---
PROTOTYPE STATUS
Original idea & choreography Jasmine Morand
PROTOTYPE STATUS
Scenography Neda Loncarevic Lighting Rainer Ludwig Original music Enrique Gonzalez Müller, Patrick Conus, Jasmine Morand
With Ismael Oiartzabal, Nicolas Turicchia, Valentine Paley, Amaury Reot, Krassen Krastev, Jeanne Gumy, Luisa Schöfer, Louis Bourel, Céline Fellay, Paul Girard, Fabio Bergamaschi, Éléonore Heiniger
With support from Prohelvetia
COPRODUCTION Festival Images Vevey – Le Reflet, Théâtre de Vevey. WITH SUPPORT FROM Ville de Vevey – Canton de Vaud – Loterie Romande – Fonds Culturel Riviera – Fondation Nestlé pour l'art – SIS – Corodis – Pro Helvetia.
Tue 23 Jan 2024
7:00 PM
From €8 to €22
Wed 24 Jan 2024
7:00 PM
From €8 to €22
Thu 25 Jan 2024
7:00 PM
From €8 to €22
Fri 26 Jan 2024
7:00 PM
From €8 to €22
Sat 27 Jan 2024
7:00 PM
From €8 to €22