23-24 Season
Daniele Ninarello
Pastorale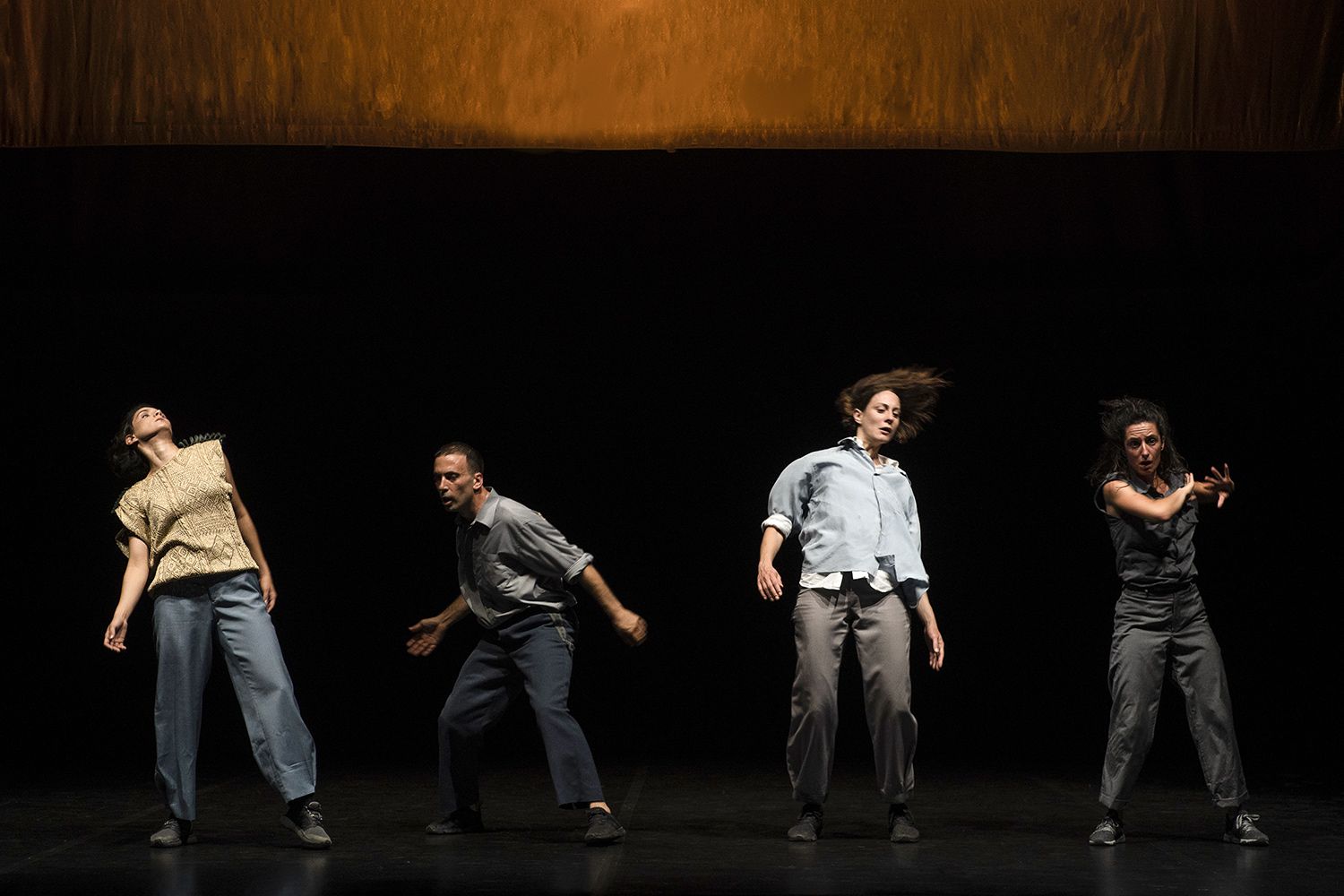 DANIELE NINARELLO, A RISING FIGURE ON THE DANCE SCENE IN ITALY, OFFERS DANCE FOR HEALING AND SHARED EMPATHY.
The initial idea came from the musical hieroglyphics in the Paul Klee painting Pastoral (Rhythms). Then came the "snake rhythm" of the American composer Moondog with a slithery, unstable, stealthy beat. The third idea came from the novel Nombres by Philippe Sollers, addressing the question of the life cycle. Pastorale has four bodies moving in these universes with their respective beats to produce a work creating an emotional space where each dancer finds resonance with the others and, through a mantra dance, ultimately reaches a universal and hypnotic beat.
COMPAGNIA DANIELE NINARELLO
Concept & chorégraphie Daniele Ninarello
COMPAGNIA DANIELE NINARELLO
Music Dan Kinzelman Dramaturgy Gaia Clotilde Chernetich Lighting Gianni Staropoli Movement coach Elena Giannotti Costumes Ettore Lombardi
With Vera Borghini, Zoé Bernabéu, Lorenzo Covello, Francesca Dibiase
PRODUCTION Codeduomo – Compagnia Daniele Ninarello. COPRODUCTION Centre chorégraphique national de Rillieuxla-Pape, Direction Yuval Pick – "Sharing&Moving/International Residencies" – Mosaico Danza Festival InterplayMilan, Fondazione Piemonte dal Vivo – Circuito Regionale Multidisciplinare di Spettacolo dal Vivo, Lavanderia a Vapore, Centro di Residenza per la Danza – KLAP Maison pour la danse, Kelemenis & Cie de Marseille – Fondazione Armunia, Festival Inequilibrio – Festival Oriente Occidente-Rovereto, CID Centro Internazionale della Danza di Rovereto. WITH SUPPORT FROM Centro di Residenza della Toscana (Armunia Castiglioncello – CapoTrave/Kilowatt Sansepolcro) – Fondazione Teatro Comunale di Vicenza – Teatro Akropolis (Genoa). Winner of the "ACASA" residency project backed by the Centro Nazionale di Produzione della Danza Scenario Pubblico/CZD in collaboration with Centro Nazionale di Produzione della Danza Scenario Pubblico/CZD-Catania With support from CSC Centro per la Scena Contemporanea and the Ministero dei Beni e delle Attività Culturali. IN COLLABORATION WITH AMAT for Civitanova Casa della Danza – residency project supported by the Marche region and Mibac. WITH THE ASSISTANCE OF ResiDance XL (venues and residencies for original choreography, Antibodies XL) – Young Dance Dance Network coordinated by L'Arboreto – Teatro Dimora di Mondaino.
Wed 7 Feb 2024
8:00 PM
From €8 to €26
Thu 8 Feb 2024
8:00 PM
From €8 to €26
Fri 9 Feb 2024
8:00 PM
From €8 to €26
Sat 10 Feb 2024
8:00 PM
From €8 to €26