23-24 Season
Israel Galván
Seises • Creation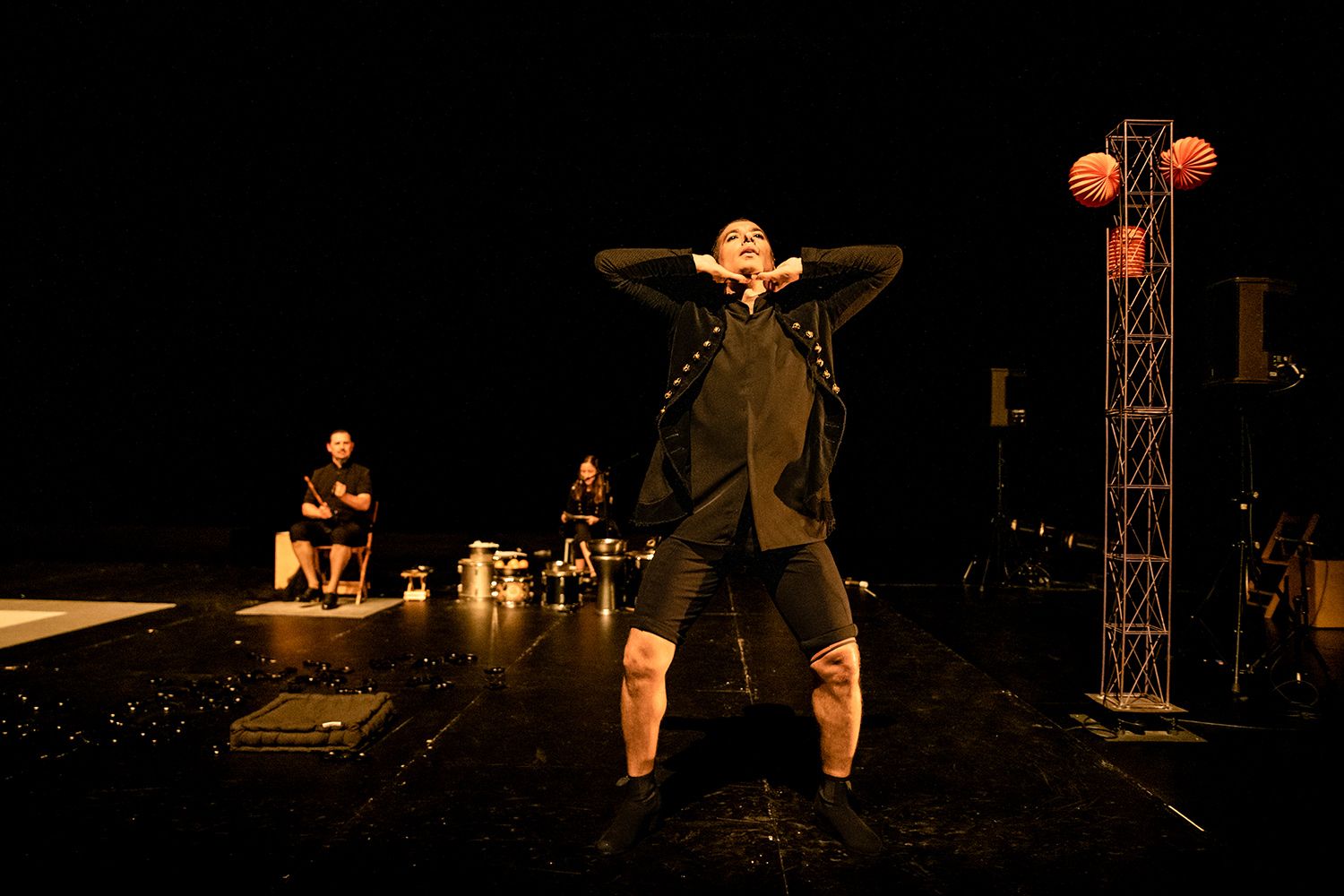 ISRAEL GALVÁN IS OFFERING MORE SURPRISES, AND THIS TIME IT IS THE INVENTION OF BAROQUE FLAMENCO. INSPIRATION FROM SCARLATTI SONATAS AND FROM A SONG AND DANCE RITUAL FORM A TRIBUTE TO THE TRADITIONS OF HIS HOMETOWN.
In the city of Seville, in the largest Gothic church in the world, the traditional dance of "Los Seises" is held three times a year on religious feast days, and is performed by a group of children. The event left its mark on Israel Galván when he was young, and as a result the flamenco dancer (the bailaor) from Seville now dresses in 16th century garment for a full celebration of the physical beauty and glory of martyrdom. In doing so, he has designed flamenco choreography, rounding the angles in a gentle version. Harpsichord, castanets and voices match his movements, producing unexpected effects inspired by tradition in what is eminently and quintessentially the work of Israel Galván.
Schedules
15:00, 17:00, 20:00
IGALVÁN COMPANY
Artistic direction & choreography Israel Galván
IGALVÁN COMPANY
Visual space Carlos Marquerie Costumes Michel Notarianni Sound Pedro Léon
With Israel Galván, Helena Astolfi, Ramon Martinez & musicians Daria Van Den Bercken, Gérard Bouwhuis (harpsichord & piano) a member of the Maîtrise de Radio France youth choir
PRODUCTION IGalván Company. COPRODUCTION Grec Festival de Barcelona – Théâtre de la Ville-Paris – Bienal de Flamenco de Sevilla – Teatro della Pergola, Fondazione Teatro della Toscana – Centro de Cultura Contemporánea Conde Duque – MA scène nationale Pays de Montbéliard – Fira Mediterrània de Manresa – Théâtre de Nîmes, scène conventionnée d'intérêt national, art et création, Danse Contemporaine – Flamenco Biënnale Nederland. IN COLLABORATION WITH INAEM.
Thu 15 Feb 2024
8:00 PM
From 8 € to 32 €
Fri 16 Feb 2024
8:00 PM
From 8 € to 32 €
Sat 17 Feb 2024
8:00 PM
From 8 € to 32 €
Sun 18 Feb 2024
5:00 PM
From 8 € to 32 €
Tue 20 Feb 2024
8:00 PM
From 8 € to 32 €
Wed 21 Feb 2024
8:00 PM
From 8 € to 32 €
Thu 22 Feb 2024
8:00 PM
From 8 € to 32 €
Fri 23 Feb 2024
8:00 PM
From 8 € to 32 €
Sat 24 Feb 2024
3:00 PM
From 8 € to 32 €