23-24 Season
Pep Ramis
The Mountain, The Truth & The Paradise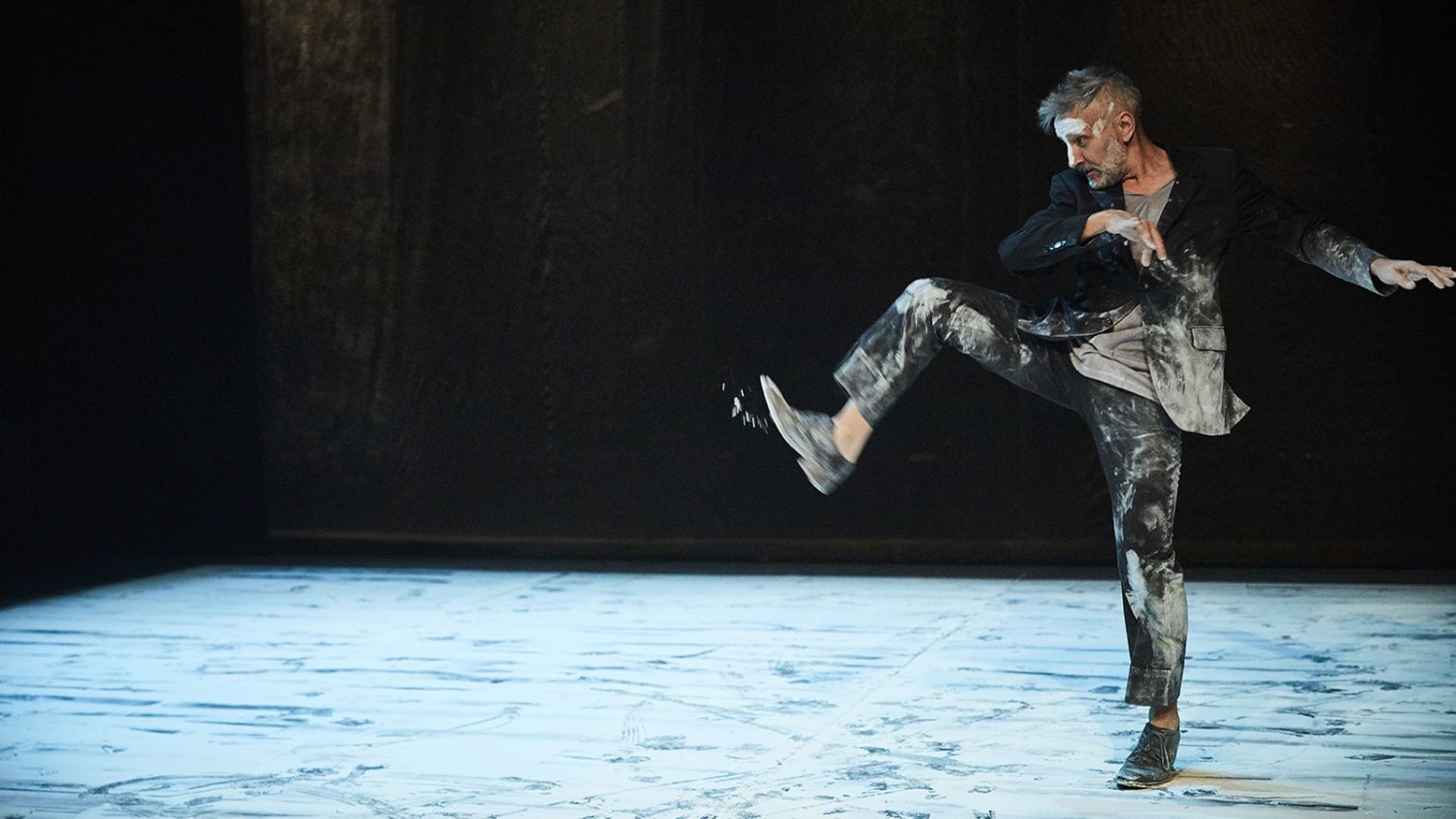 LAUDING ASPIRATIONS FOR TRUTH, PEP RAMIS BRINGS PHYSICAL PRESENCE TO THE SHIMMERING VERSE OF ERRI DE LUCA.
"I value anything that will be worthless tomorrow, and anything that is not worth much today." So wrote Erri De Luca in a poem-cum-manifesto. Now his words dance in the mouth of a Beckett-like character in the course of the peregrinations of a metaphysical clown who lets each one of his movements speak with great emotional and existential force. He rambles alone, seeking truth and paradise, but his quest to experience beauty comes up against black marks gradually emerging from beneath white matter, opening scope for philosophy and poetry. An absolute masterpiece!
Mal Pelo
Direction & stage design Pep Ramis
MAL PELO
Collaboration on direction Jordi Casanovas Artistic collaboration Leo Castro, Blaï Mateu, Camille Decourtye (Baró d'Evel Cirk), Piero Steiner Texts Erri de Luca, Mal Pelo Sound design Fanny Thollot Additional music Pēteris Vasks, Cant de la Sibil·la Lumière August Viladomat, Punt de Fuga Costumes CarmePuigdevalliPlantes
With Pep Ramis
COPRODUCTION Mal Pelo – Théâtre de la Ville-Paris – Temporada Alta – Agora de la Danse de Montréal-Canada. IN COLLABORATION WITH Théâtre de l'Archipel, Perpignan – Mercat de les Flors de Barcelona – L'animal a l'esquena, Cėntre de Création, Celrà, Espagne.