23-24 Season
SORROW AND JOY IN THE LIFE OF A GIRAFFE
Tiago Rodrigues, Thomas Quillardet • Cie 8 avril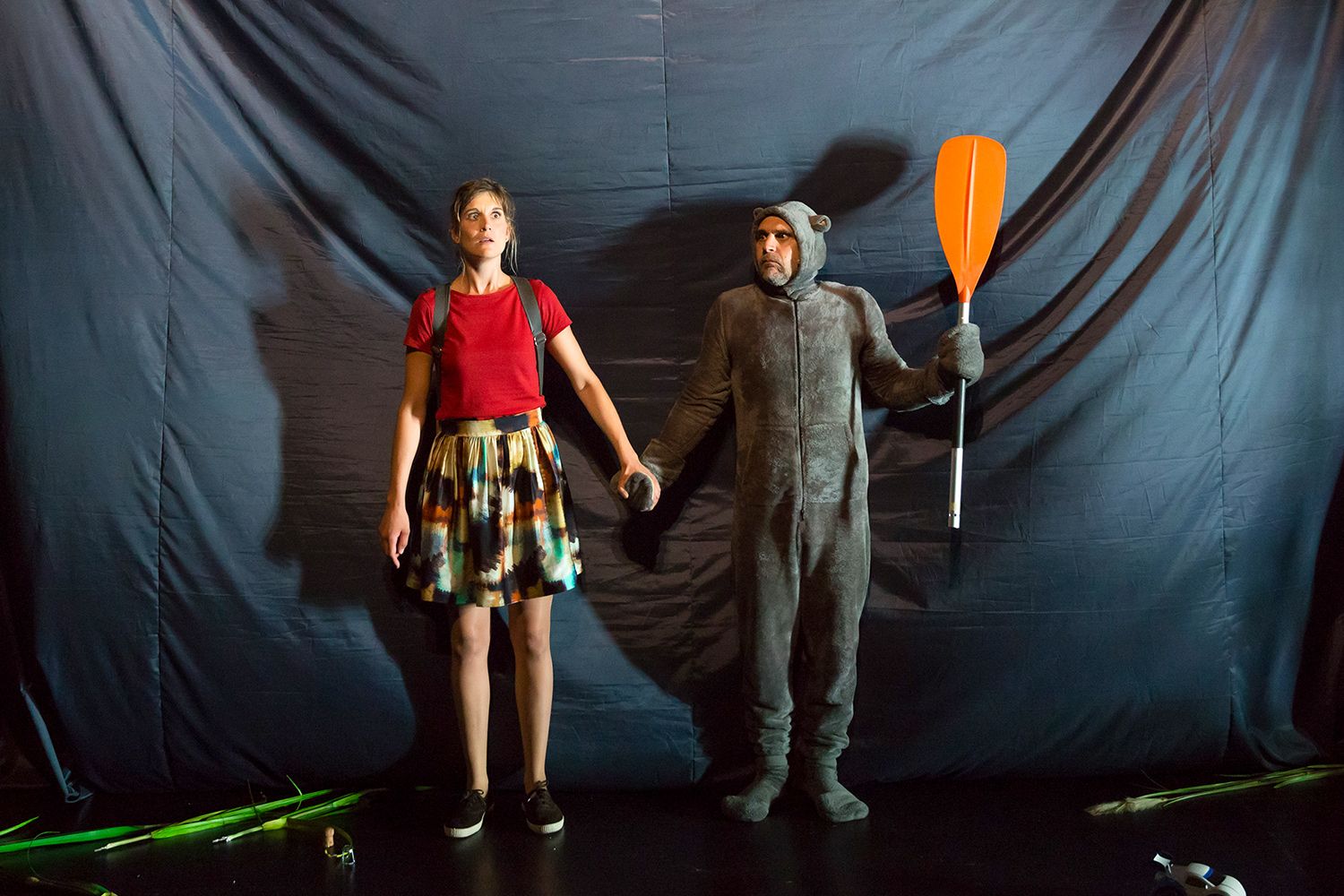 A LITTLE GIRL WONDERING AND WANDERING THROUGH THE GREAT BIG WORLD OF ADULTS.
She was tall for her age, so her mother called her "Giraffe." She is nine years old and full of questions. Some answers can be found in the dictionary, recommended reading according to her mother, but her mother has died. While there are definitions of words such as "joy" and "sorrow," there are no words to describe the challenges facing her father, an artist struggling to earn a living. With Judy Garland and her teddy bear for company, Giraffe sets off on a journey where she meets a range of colorful characters. She discovers just how weird the adult world is with its obsession with money. A remarkable rendition of the text by Tiago Rodrigues, directed with subtlety and warmth by Thomas Quillardet.
Hugues Le Tanneur
Schedules
15:30, 16:00, 18:30, 19:30
Text Tiago Rodrigues Translation & direction Thomas Quillardet
CIE 8 AVRIL
Assistant to the director Claire Guièze Lighting design Sylvie Mélis Scenography Lisa Navarro Costumes Frédéric Gigout
With Maloue Fourdrinier, Marc Berman, Christophe Garcia, Titouan Lechevalier, Blaise Pettebone
PRODUCTION 8 avril. COPRODUCTION Le Théâtre, scène nationale de St-Nazaire – Festival d'Avignon – Théâtre Paul Éluard de Choisy-le-Roi – Théâtre Jean Arp à Clamart – Festival Terres de Paroles – Le Trident, scène nationale de Cherbourg en-Cotentin – La Coupe d'Or, Rochefort. WITH SUPPORT FROM Ministry of Culture - DRAC Île-de-France – Artcena. WITH AID FROM T2G - Théâtre de Gennevilliers and Humain trop humain – Centre dramatique national de Montpellier. Text translated as an initiative of Radio France/France Culture, with support from the Maison Antoine Vitez, centre international de la traduction théâtrale.
Fri 23 Feb 2024
7:30 PM
From €8 to €31
Sat 24 Feb 2024
6:30 PM
From €8 to €31
Sun 25 Feb 2024
4:00 PM
From €8 to €31
Tue 27 Feb 2024
7:30 PM
From €8 to €31
Wed 28 Feb 2024
7:30 PM
From €8 to €31
Thu 29 Feb 2024
7:30 PM
From €8 to €31
Fri 1 Mar 2024
7:30 PM
From €8 to €31
Sat 2 Mar 2024
6:30 PM
From €8 to €31
Sun 3 Mar 2024
3:30 PM
From €8 to €31