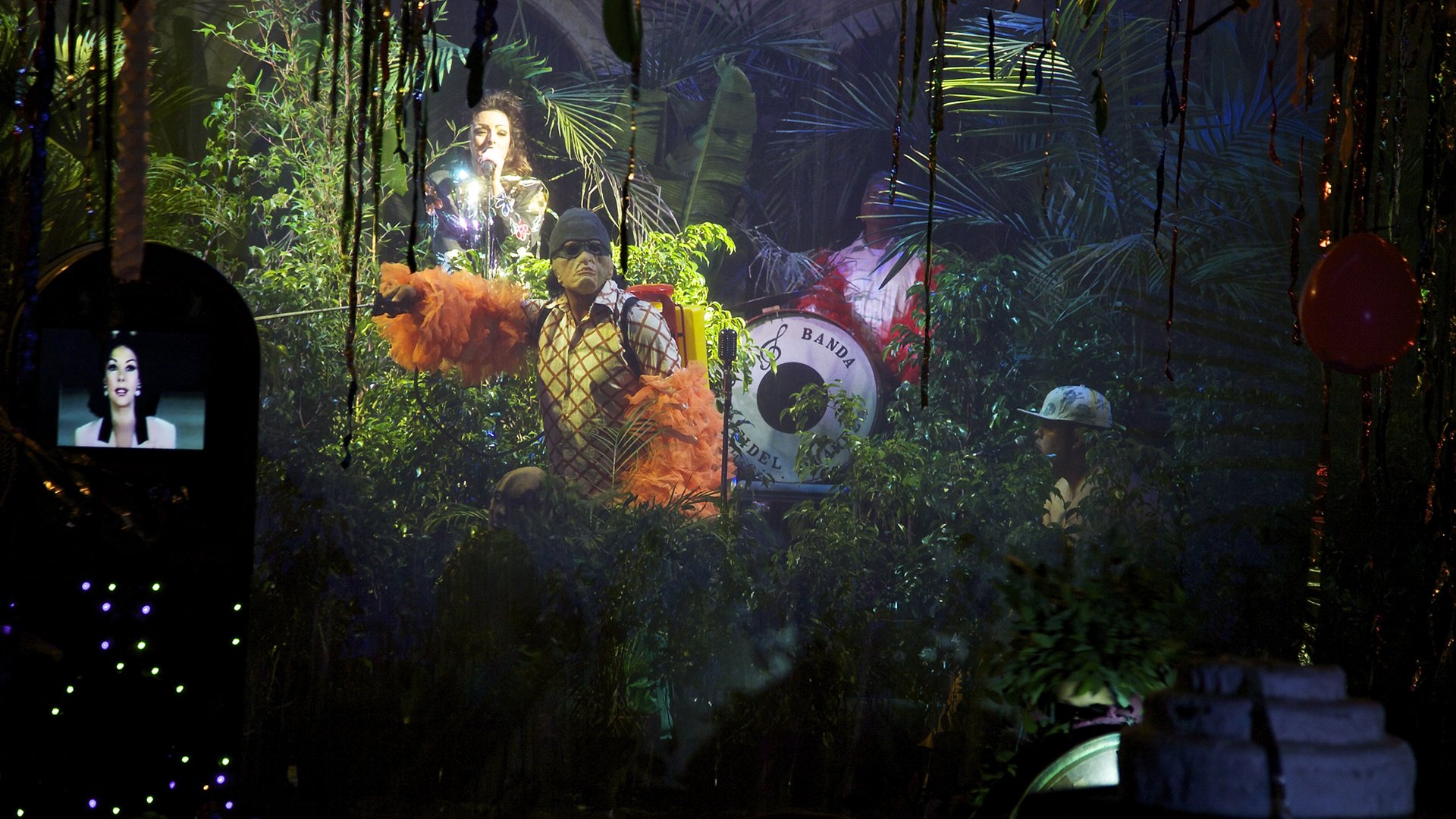 a project for everyone
At the time of writing, the first round of presidential elections has not taken place yet. So, we still don't know what will be our alternative for the second one. I can therefore just personally but fiercely hope that isolationism and rejection of "the other" won't have been massively chosen, as that's already the alarming case here and there across Europe.
Sure, as Albert Camus recently showed it to us in "The State of Siege", it would be so much better to approach changing times with hope; with momentum; with heart instead of fear; with even a bit more joy. After all, young generations are watching us and might judge us.
In Théâtre de la Ville, we make a point of not rejecting difference or alterity. It is even the opposite! We want to summon cultures and boldness; all the faces, the young ones as the old ones; all the audiences, expert and inexpert ones, those who are near as those who are far. All the circles.
Moreover, even if this is less visible, we are devoting a very high proportion of our project to actions developing links with a variety of audiences. Thanks to the commitment of the artists and of the actors from our company, we develop major projects in schools - where we organize 62 weekly workshops and more than 200 performances every season - but also in recreation and social centers, in collaboration with different associations. We also conduct annual workshops intervening with youngsters with autism, as well as periodic initiatives with audiences with sight and hearing difficulties.We are convinced that Théâtre de la Ville should be a place of equality where everyone should be afforded the access to art, through teachers, friends or through the artists themselves. According to Brecht, democracy means affording the small circle of experts to become a large one. Because art must offer the possibility to "join in the dance" instead of receiving it passively; to become an integral part of it, instead of a passive consumer of it; to unveil the artist sleeping in every one of us, at least thanks to the power of our imagination!
Saison 2017 - 2018
This season, the second "extra mural" one, will invest Théâtre des Abbesses, Espace Cardin - that has been renovated thanks to the commitment of the Paris City Hall - as well as our partner theatres, whose trust has allowed its beautiful variety. Our thanks go to them as well as to the Théâtre de la Ville team for its engagement and its fervor to develop a project whose main axes stay pluridisciplinarity, international development and opening towards young people.Placed under the label of commitment, this season will gather more than 30 new dance, theatre and music projects, coming from 26 countries and representative of all the continents. 15 new artists will be invited, as well as some major international figures to whom we wish to remain faithful.
While Théâtre de la Ville keeps on being given a facelift, we are glad to be able to keep on presenting, in our partner theatres, the last works by those artists who need larger stages. In 2017-2018 season you will be able to meet up again with: Israël Galvan, Angelin Preljocaj, Maguy Marin, Hofesh Shechter, Akram Khan, Anne Teresa De Keersmaeker, Wang Ramirez, Jérôme Bel, Dimitris Papaioannou, Emanuel Gat, Tanztheater Wuppertal-Pina Bausch, Christian Rizzo, Robert Lepage, Simon McBurney, Vincent Macaigne, Aurélien Bory.
Several dance and theatre projects will give the floor to the witnesses of our contemporary world and will take an uncommon citizen look to our times: Syrian choreographer Mitkhal Alzghaïr evokes bodies faced with war and exile and Colombian Mapa Teatro, the guerrilla and the peace process; Bérangère Jannelle will investigate our Europe; Chinese choreographer Wen Hui will revive the official Cultural Revolution ballets; Mohamed El Khatib - Théâtre de la Ville associate artist - will question supporters' community rituals; Korean Lyon Eun Kwon will dance to escape mandatory military service, while Robin Orlyn will evoke Louis XIV figure and Burkina Faso choreographer Salia Sanou, the refugees tragedy.
Together with these realistic and documentary propositions, showing a great creativity nowadays, we also chose to rediscover some unrecognized international repertoire masterpieces: Nicolas Wright's "Mrs Klein" by Brigitte Jaques-Wajeman; Martin Crimp's "The Treatment" by Rémy Barché; Chekhov's "The Story of a Nobody" by Anatoli Vassiliev and Albert Camus' "The State of Siege". With Duras' "The Malady of Death" by Katie Mitchell, Stefan Zweig's "Beware of Pity" by Simon McBurney or Flaubert's "Bouvard and Pécuchet" by Jérôme Deschamps, stage adaptations of literary works might be another main theme for this season which will be as open to the variety of forms, as committed, through the kind of topics that will be covered.
In this way, we will be able to evaluate at what extent dance and theatre can help us strengthening the link existing between history and intimacy, to take up today and tomorrow challenges in terms of bodies, languages and cultures which, happily, are so different from one another.
Although art is not always a sufficient consolation through these hard times, its strength stands the test of time and keeps on fulfilling its task of endlessly combining critical functions and pleasure. Without them, life would not be worth living.
Emmanuel Demarcy-Mota, April 2017