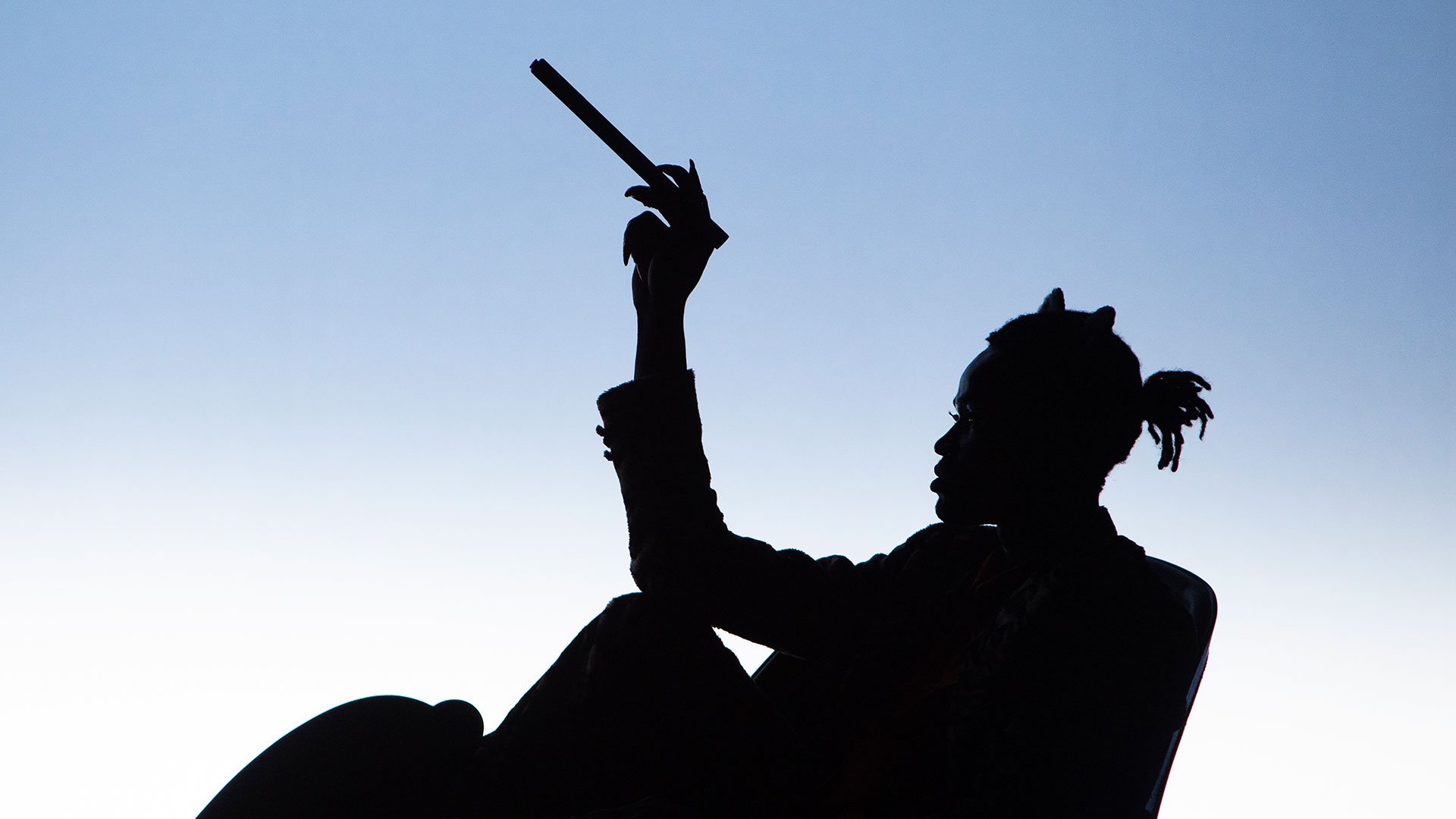 Our dream
At a time when we seem to fear the future and openness and where the dominant idea is that everything has already been invented, both our need for exchange and our artistic desires signal our rejection of this "zeitgeist." Together, we want to continue to invent ways of getting off the beaten path, finding new approaches to investigate the world and creative momentum that reaches its maximum potential in encounters and exchanges with other artists and with every kind of audience, going against the discourse of decline that is too often imposed upon us.
The factory of reality
A theater is the place where anything can happen: here, we like to build worlds, organize the encounter between languages, bodies, images, and sounds. In order for magic never to give way to habit, research is inseparable from artistic creation. A theater is therefore also a laboratory, which must never forget its aim: the essential gaze of the audience, a mirror without which experimentation is vain. Our mission, notably at the Espace Cardin where we are posted, is to create a place for making things, where artists experiment and develop their artistic projects and where — with astrophysicist Jean Audouze — we invite scientists and researchers to join us to intertwine artistic and scientific stories.
The time for choice
Our artistic principle in imagining a season is to simultaneously privilege absolute simplicity and infinite complexity, in order to combine the modalities of what the Surrealists once called the "beauty factor." To always choose the popular over populism. To believe that a work of art, through its enigmas and mysteries, can touch the hearts of the greatest number of people, so long as we go to the effort of making it a shared and generous adventure, and to bank on curiosity, that wonderful muscle that opens us to the other and to the world.
A galaxy
The renovation period of the Théâtre de la Ville's main stage on Place du Châtelet is the opportunity for new momentum: that of a theater that is truly in the city, that is joyously taking its quarters in its entire territory, for a period approached as a chapter in its history and a new artistic project rather than a mere interlude. Thanks to the spirit of adventure and convictions that drive our work, the loyalty of artists from all over the world, the commitment of the theater's entire team, and the support of the city of Paris, we have imagined a new map that runs from one side of the Seine to the other, from the Espace Cardin to the Théâtre des Abbesses and through every one of our 9 partner theaters—whom I warmly thank.
This season, we welcome a new venue: the 13e Art, a 1000-seat theater with a vast stage, located Place d'Italie. This is notably where we will stage the all-ages production of Robert Wilson's Jungle Book, as well as the latest pieces by Akram Khan and Israel Galván, a special revival of Rhinocéros, and The Rite of Spring, Pina Bausch's timeless masterpiece, which has been passed on to African dancers thanks to a partnership with the École des Sables headed by Germaine Acogny and the Pina Bausch Foundation. A new adventure is starting here, open to every type of audience.
2020 around the corner
From every perspective, we are at a turning point in this initial phase of the 21st century. New questions are being asked of our theater and each and every one of us according to the progress of the world: questions in arts and culture, in politics and mores. Soon we'll be in 2020: twenty years make a generation. While we remain aware of legitimate worries regarding the beginning of this century, we never give in to discouragement or despair. That is because we have chosen to always remain focused on the future and take youth as our matrix. This year, we've initiated the 18-XX1 Charter, which takes as its starting point the entrance into adulthood of the first children of the century, born after 2020. Because we like to believe that the 21st century begins with these young people now old enough to vote and able to choose the future they want to build. 18-XX1 proposes to bring together a group of artists, scientists, and cultural and educational venues to invite them to realize creative projects with and for young people. Several of the charter's projects have already been realized in Rome, Lisbon, and recently at the Grand Amphithéâtre at the Sorbonne. Others await us this season, all promising new jumping-off points.
The ages of life
We all have childhood in common. It is at the heart of our experience and our dreams: from our wobbly first steps to our adult races, we will always return to it. Over the seasons, through the Parcours Enfance & Jeunesse and the productions we support, we aim to bring the generations closer together: children, teenagers, and adults. To provide a space for actors and spectators, artists and citizens to meet each other and enter into dialogue. At the Théâtre de la Ville, we investigate the present and the future with children of every age. We want them to accompany us, and to be accompanied by them, in the discovery of the world of art, of its enigmas, magic, and beauty. For them, we open the doors to our factories for dreaming and imagining, in the hope of allowing them to fall in love with a world that belongs to them. And that for them a theater will never be an intimidating barrier, but a bridge to themselves and toward others. A playground, open to all.
La carte des étoiles
All you need to do to regain your courage is to look at the stars from time to time. Astrophysics, which will be one of several scientific disciplines to accompany us throughout the season, is reassuring in that it opens new horizons. For the theater we dream of has no borders, literally and figuratively. It constantly feeds on openness and discovery, with benevolence and humanity. And so art, while driving our spirit of adventure and invigorating our poetic imagination, might also allow us to grow, all together.
Emmanuel Demarcy-Mota, May 2019