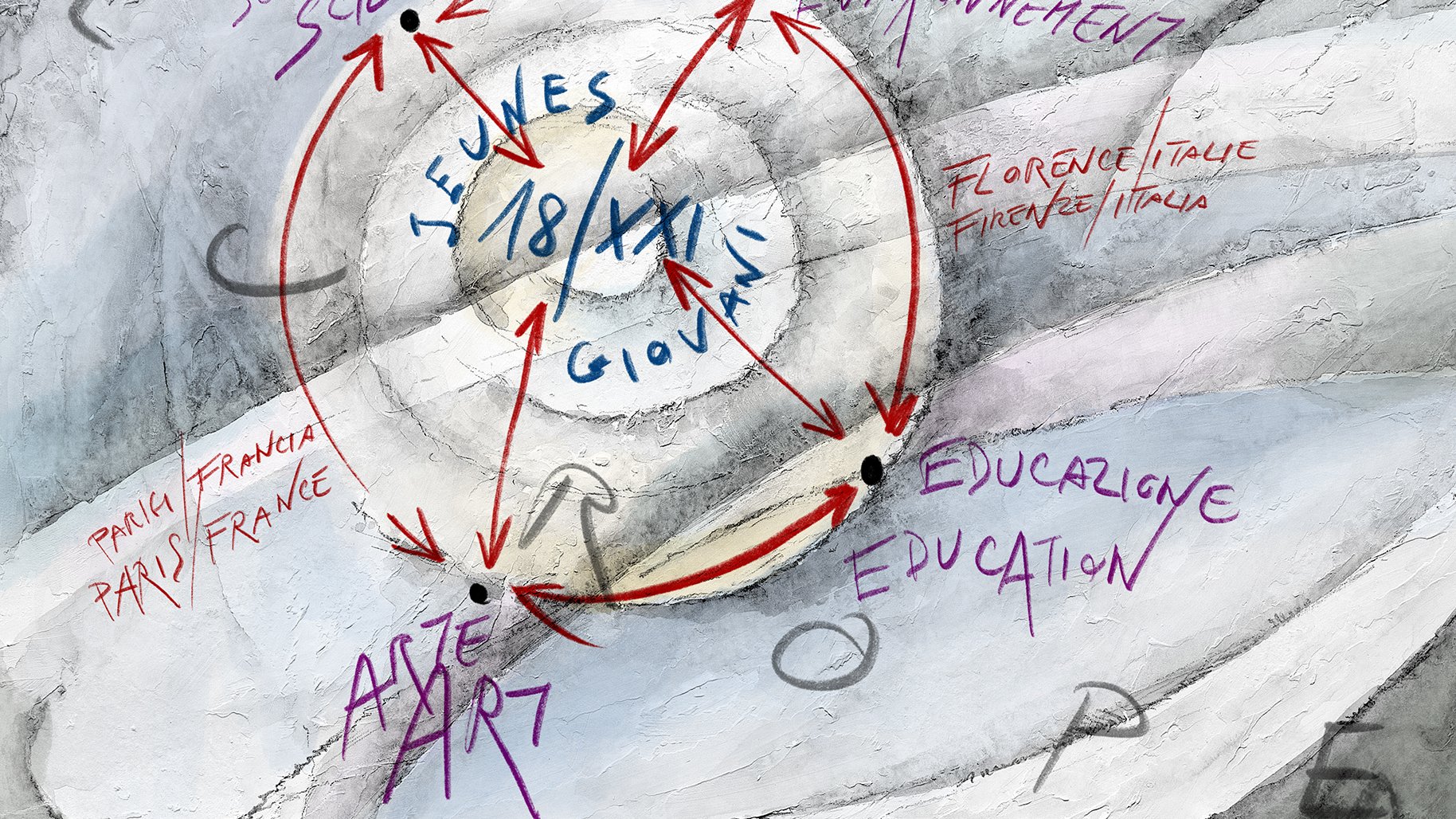 The world goes on, and anyone refusing to follow the pace will be constantly questioning the way we do things, the way we think, the way we bring life to our vision of public theater, firmly set in the present, while also facing towards the future.
With new partnerships in the realms of health care and science, with projects across different domains, and with the Troupe de l'Imaginaire and ongoing relationships with artists and companies, the pandemic has given rise to a shared form of responsibility, showing we can grapple with the reality of the world and "keep our word."
Today, the crisis of the pandemic is not over, and other events have added their burden, with war and the horrors of war at such close range, leading some of our fellow citizens here in France, and also in other countries both near and far to withdraw and close themselves off.
What then are the prospects for theater in this third decade of the 21st century?
What vision of art and society can stand for the future?
What audiences will we see?
Armed with aspirations and determination, we have endeavored to establish a program for the season, building it brick by brick, building a season worthy of the current era and matters at stake.
This will mean advocating works that convey insights into the reality and complexity of the world today, including its many traps and escape routes.
This will mean gender equity.
This will mean offering new generations food for the imagination and for their understanding of the world they live in, of the world past and future.
We shall be confirming our interest in what is different, in what others have to offer, in being open to embrace and encompass the world.
Ultimately this means building a "Europe of Culture" founded on multiple identities.
The list of underlying democratic principles behind the season is long.
There is time for meetings and discussions, and more than a hundred ventures into theater, dance and music, plus original works for children and younger generations, with 33 different countries involved. The season offers scope to explore and discover, set in a new time frame, set to find inspiration from the period we are living in, developing prospects for new partnerships, combining dreams and energy, as we come together and express strength in the face of vulnerability and fragility, as we set lines for the path leading to better times.
---
Emmanuel Demarcy-Mota, May 2022