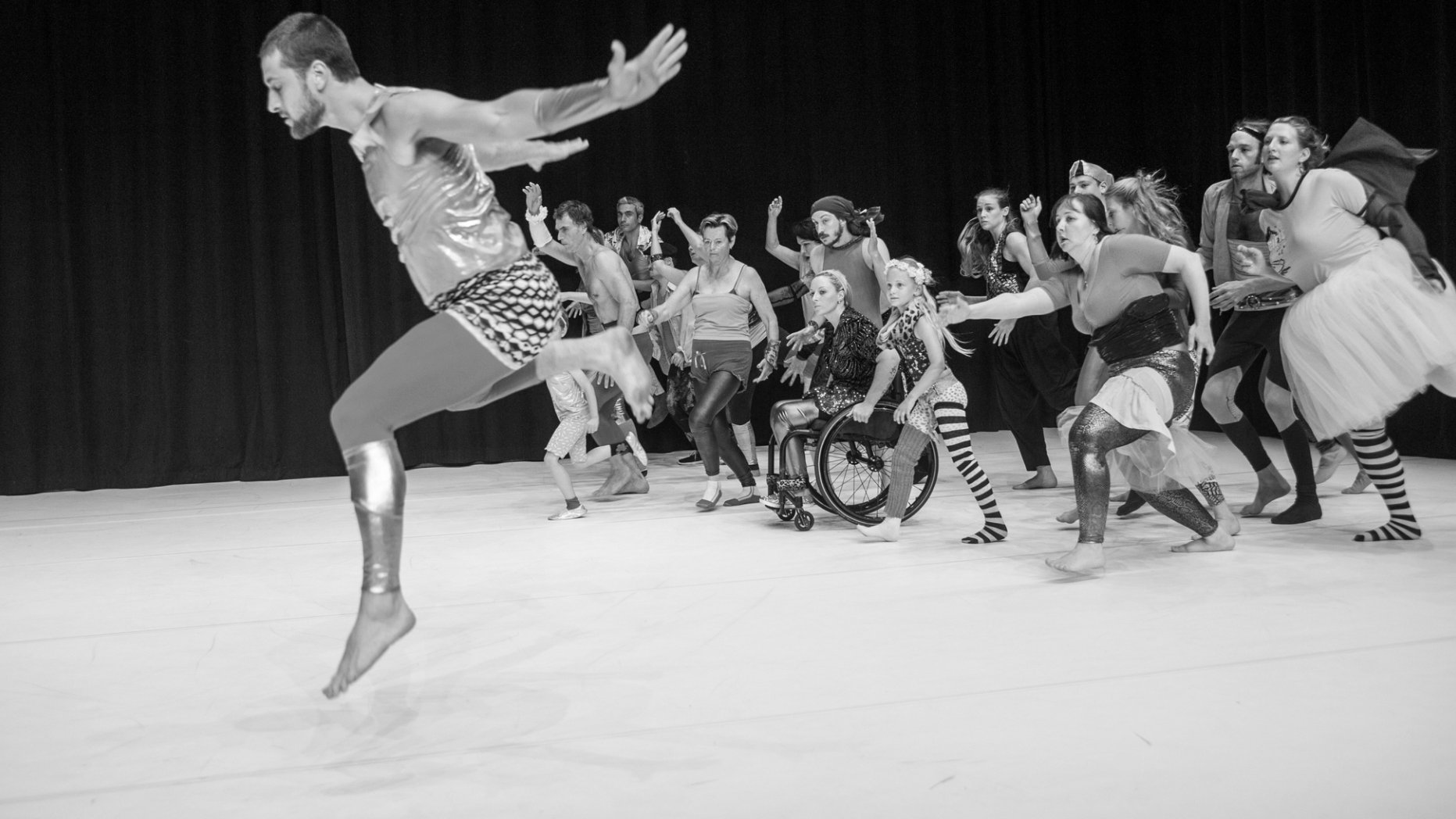 INFOS PRATIQUES ET SERVICES
Pour chaque spectacle, nous vous réservons un accueil spécifique et placement adapté en salle Réservations et renseignements par téléphone 01 48 87 59 50 par mail à l'adresse cbanuls@theatredelaville.com
For the deaf or hearing-impaired spectators and blind spectators or partially-sighted persons
With the association accès Culture, The Théâtre de la Ville allows the spectators in situation of sensory handicap to attend the performances.
Hands-on tours on stage and props before the performance, presentation of shows, adapted communication tools (Braille booklet, relief images).
Pour les spectateurs Sourds
ADAPTATION LSF
En partenariat avec Accès Culture, des spectacles (pièces de théâtre ou spectacles de danse comprenant des paroles) sont adaptés en langue des signes française (LSF) par des comédiens LSF. En collaboration avec l'équipe artistique, les comédiens Sourds ou comédiens-interprètes LSF sont intégrés au spectacle.
Spectacle adapté en LSF
J'ai trop d'amis David Lescot - à partir de 10 ans - Jeudi 26 mars 2020 à 10h à l'Espace Cardin (scolaire) Dimanche 29 mars 2020 à 15h à l'Espace Cardin
Un furieux désir de bonheur Catherine Verlaguet / Olivier Lettelier - à partir de 8 ans - Jeudi 28 mai 2020 à 14h30 à l'Espace Cardin (scolaire) - Vendredi 29 mai 2020 à 19h au Théâtre des Abbesses
TARIFS ET RÉDUCTIONS
12€ au lieu de 15€
10€ au lieu de 12€ pour les moins de 30 ans
8€ pour les moins de 14 ans
5€ groupe éducation national
Information et réservation : Claire Bañuls Tel : 01 48 87 59 50 Mail : cbanuls@theatredelaville.com
Pour les spectateurs en situation de handicap psychique ou mental
Nous proposons aux structures sanitaires et médico-sociales de construire ensemble un parcours artistique (sorties aux spectacles, visites du théâtre et ateliers de pratique artistique). Pour l'ensemble de la programmation, un tarif préférentiel de 5 à 15€ vous sera proposé.
Réservations et renseignements : Florence Thoirey Fourcade Mail : fthoirey@theatredelaville.com
For spectators with motor disabilities
The Théâtre de la Ville team welcomes people with motor disabilities in the best conditions.
The Théâtre de la Ville (Place du Châtelet) is actually in construction. The venues of the Théâtre des Abbesses and Espace Cardin (with the exception of the Studio) are accessible to people with motor disabilities.
To accomodate you to the best, contact us before the performance.