Alice and other wonders
Fabrice Melquiot / Emmanuel Demarcy-Mota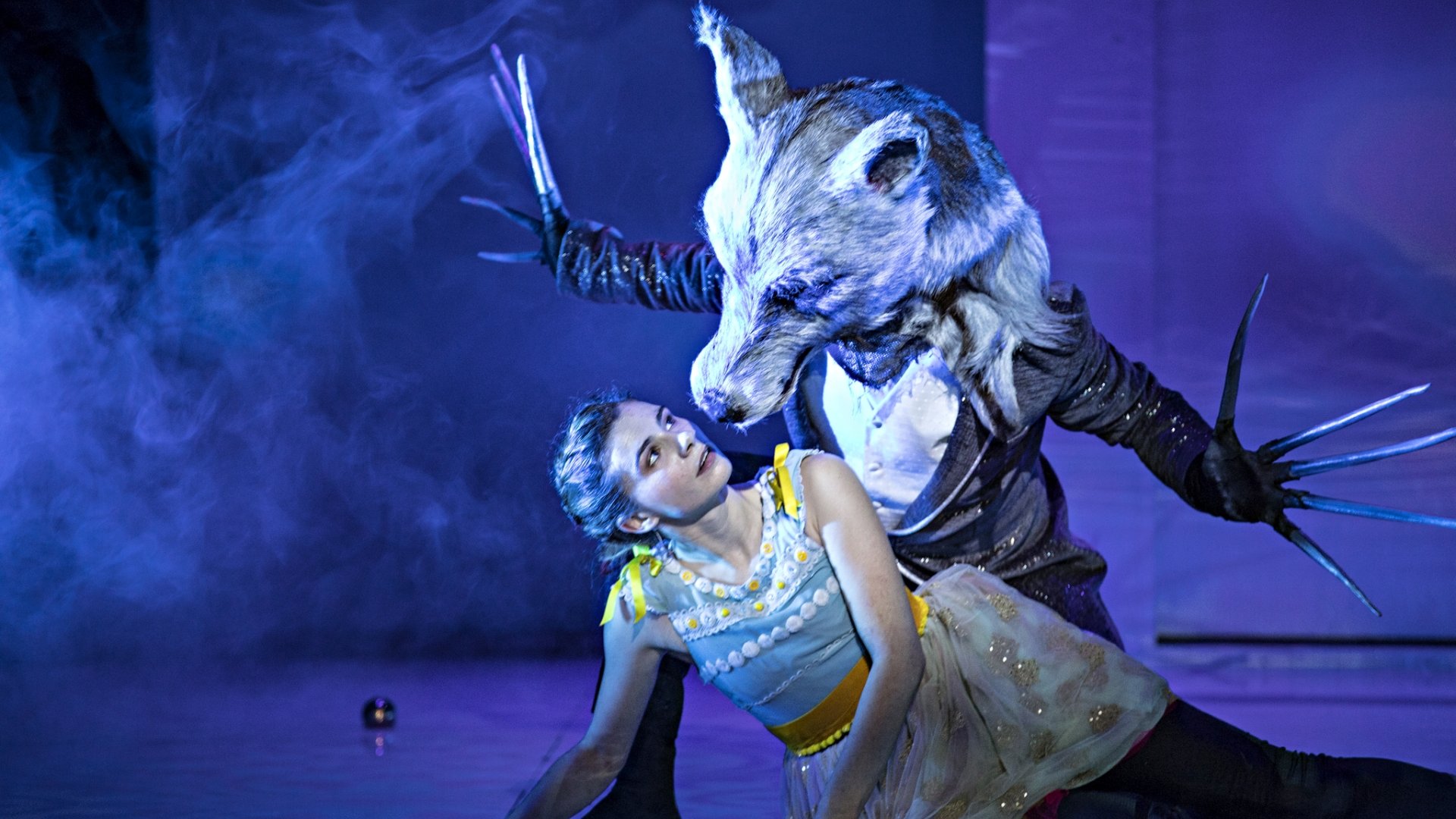 Description
Description
« But, said Alice, if the world has absolutely no sense, who's stopping us from inventing ONE?» Lewis Carroll
Like a traveler and adventurer without limits, Alice is a child at the threshold of adolescence, capable of going back and forth between these two ages of life. The incredible story of her adventures has dazzled adults and children, researchers and scholars alike, since she was born 156 years ago.
Author Fabrice Melquiot revisits the stages of this fabulous adventure where everything seems to obey only the absence of rules: the Queen of Hearts, the magic potions and the Mad Hatter, the Rabbit in a hurry, the Cheshire Cat and his smile, the Caterpillar and his riddles...
A whole mythology is summoned here, to which are added other more unexpected figures: the Little Red Riding Hood, Pinocchio or the Big Bad Wolf.
Attracted by the splendor of Wonderland, they slip in turn into Alice's story, magnetized like each of us in this world of all possibilities. This world where nothing makes sense but the dream.
Credits
Credits
TEXT BY FABRICE MELQUIOT (L'ARCHE EDITEUR) BASED ON LEWIS CARROLL's Alice in Wonderland
DIRECTION EMMANUEL DEMARCY-MOTA
DIRECTION ASSISTANTS CHRISTOPHE LEMAIRE, JULIE PEIGNÉ
SET DESIGN YVES COLLET
COSTUMES FANNY BROUSTE
LIGHTING DESIGN YVES COLLET, CHRISTOPHE LEMAIRE
SOUND DESIGN DAVID LESSER
VIDEO MATTHIEU MULLOT
MASKS ANNE LERAY
MAKE UP DESIGN CATHERINE NICOLAS
ARTISTIC ADVISOR FRANÇOIS REGNAULT
WITH THE TROUPE DU THÉÂTRE DE LA VILLE ISIS RAVEL, JAURIS CASANOVA, VALÉRIE DASHWOOD, PHILIPPE DEMARLE, SANDRA FAURE, SARAH KARBASNIKOFF, STÉPHANE KRÄHENBÜHL, GÉRALD MAILLET, WALTER N'GUYEN
PRODUCTION Théâtre de la Ville – Paris
Created on December 28th 2015 at Théâtre de la Ville-Paris
Press excerpts
Press excerpts
Le Monde
An aquatic and successful adaptation of Lewis Carroll's tale. [...] Emmanuel Demarcy-Mota signs a superb show.
---
Le Figaro
A real celebration for the children and their parents.
---
Version Femina
A little gem
Press review for download
Practical & technical informations
Practical & technical informations
Language: french
Duration of the performance: 01:15
Ages: 7+
Accessibility: Available in audiodescription
Show set-up D-2
24 personnes on tour, including 9 actors / 13 technicians / 2 others
Set transportation: 200m3
Production sheet to download
Calendar
Calendar
December 28, 2015 to January 9, 2016 - Théâtre de la Ville, Paris (France)
September 9 to 24, 2016 - Théâtre de la Ville, Paris (France)
October 21-22, 2016 - Grand Théâtre de Provence, Aix-en-Provence (France)
from November 29 to December 2, 2016 - La Coursive, La Rochelle (France)
December 8-9, 2016 - Scène nationale de Sète et du bassin de Thau (France)
from September 22 to 24, 2017 - Festival Gavroche, Moscou (Russie)
from December 13 to 30, 2017 - Théâtre de la Ville - Espace Cardin, Paris (France)
from May 16 to 18, 2018 - La Comédie de Saint-Etienne (France)
December 18-23, 2018 - Théâtre de la Ville - Espace Cardin, Paris (France)
April 23-26, 2019 - La Comédie de Caen (France)
January 18-19, 2020 - Théâtre Sénart, Lieusaint (France)
From May 14 to 17, 2020 - Odyssud, Centre Culturel de la ville de Blagnac, (annulation COVID-19)
From January 9 to 17, 2021 - Théâtre de la Ville - Espace Cardin (streaming)
From 28 to 30 May 2021 - Odyssud, Centre Culturel de la ville de Blagnac (annulation COVID-19)
From October 21 to 22, 2021 - Théâtre Madeleine-Renaud, Taverny (France)
From December 15, 2021 to January 9, 2022 - Théâtre de la Ville - Espace Cardin, Paris (France)
June 2024 - National Kaohsiung Center for the Arts, Taiwan
Subscription to the pro newsletter
Subscription to the pro newsletter
Related content
Emmanuel Demarcy-Mota