Saison estivale 20-21
Jan 02, 2021, Jul 31, 2022
Consultations poétiques & musicales par téléphone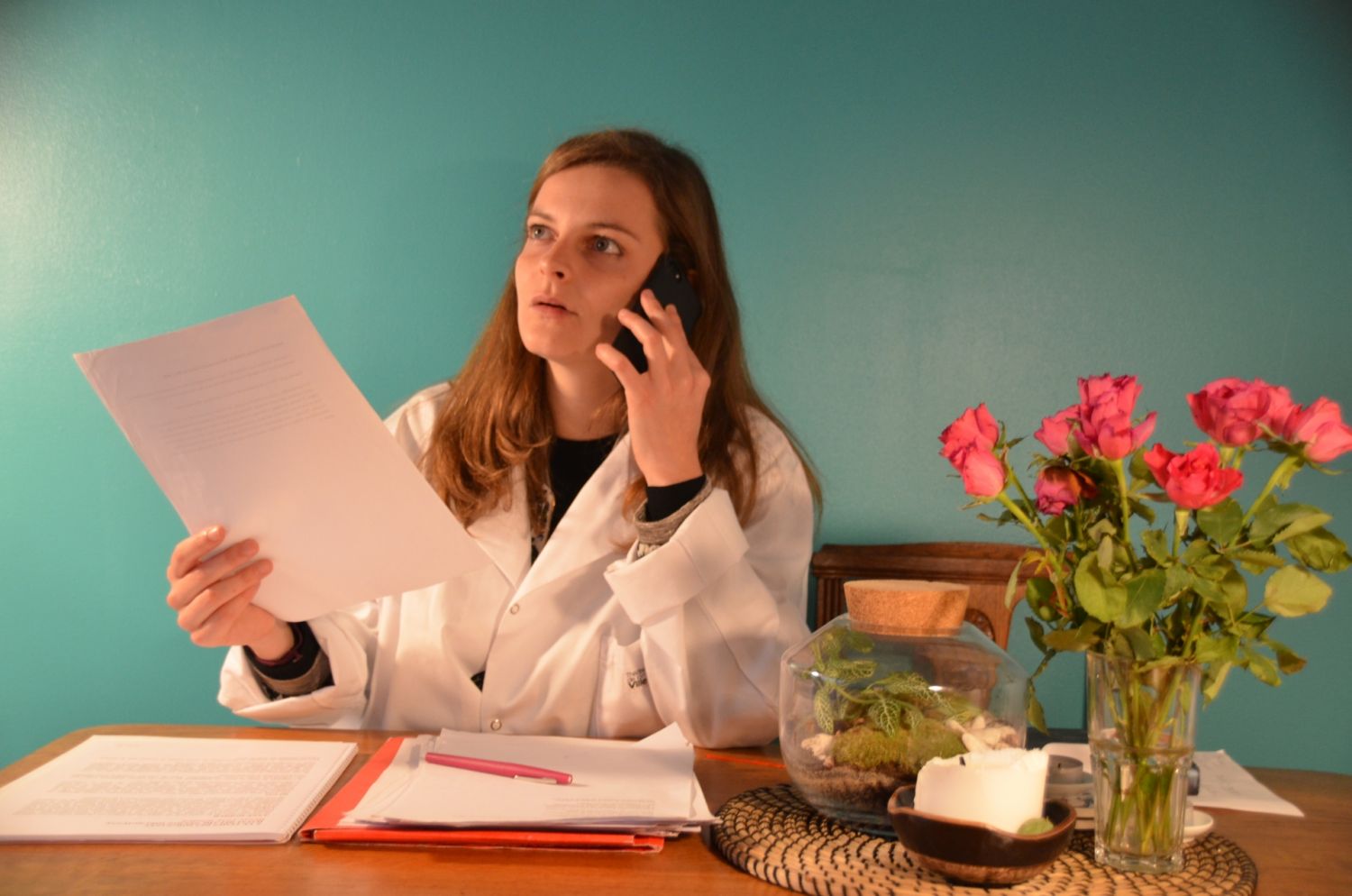 A unique and privileged moment between an actor or a musician and a person. A suspended time based on listening to the other, an exchange on life, poetry, music proposed by telephone to all those who wish it.
Imagined by Emmanuel Demarcy-Mota, Fabrice Melquiot and the artistic ensemble, poetic consultations are being reinvented today to adjust to our current situation . More than 100 french and international actors are gathered under the direction of Emmanuel Demarcy-Mota, to offer an unexpected exchange, by phone.
Every day, a poetic consultation is offered to all those who are interested. An innovative and unprecedented proposition for individual meetings between artists and the people. The consultation begins with an initial question: "Where are you? ", Then" How are you? " A discussion ensues to suggest a poetic remedy. A poem is read or whispered in the ear and a poetic prescription can be issued at the end of the consultation.
The actors of Emmanuel Demarcy-Mota's ensemble, joined today by other actors, are awaiting you to offer a poetic consultation using the words of Louis Aragon, Juliette Armanet, Charles Baudelaire, Emiliy Dickinson, Paul Éluard, Fishbach, Federico García Lorca, Théophile Gautier, Victor Hugo, Edmond Jabès, Maissiat, Jim Morrison, Pablo Neruda, Fernando Pessoa, Jacques Prévert, Arthur Rimbaud, Pierre De Ronsard, Rûmi, Léopold Sedar Senghor, Paul Verlaine, François Cheng, Mahmoud Darwich, Robert Desnos, Nazim Hikmet, Henri Michaux, Édith Piaf, Marcel Proust and of the Mahabharata ..."
---
Every day from Tuesday to Saturday from 10 a.m. to 7 p.m. REGISTRATION VIA THIS LINK
REGISTRATION VIA THIS LINK
---
Avec les comédiens de la troupe du Théâtre de la Ville : Marie-France Alvarez, Céline Carrere, Charles-Roger Bour, Lucie Gallo, Gaëlle Guillou, Sarah Karbasnikoff, Eléonore Lenne, Gérald Maillet, Walter N'guyen, Grace Seri, Jackee Toto, Pascal Vuillemot, Philippe Demarle et Valérie Dashwood
Rejoints par Sara Belviso, Julie Bordas, Maxime Bouteraon, Antonin Chalon, Sophy-Clair David, Anne Duverneuil, Marie Escriva, Hugo Jasienski, Isabelle Jeanbrau, Paul Nouhailler, Mathias Zakhar, Karine Huguenin, James Borniche, Mathilde Charbonneaux, Charly Fournier, Marie Lauricella, Eirini Patoura, Adrien Capitaine, Johanna White, Anne Rodier, Anne Rotger, Anne-Charlotte Dupuis, Yilin Yang, Mahmoud Elhaddad, José Messongo, Fama Ly, Emil Abossolo, Astrid Mamina, Ludovic Parfait Goma, Maurizio Lombardi, Giulia Bianchi Weber, Francesco Gori, Carolina Pezzini, Maddalena Amorini, Claudia Marino, Mattia Braghero, Matei Visniec, Roland Timsit, Nicolas Avinee, Cylia Malki, Sonia Baptista, Meital Peretz, Yuval Rozman, Arben Bajraktaraj, Sophie Mousel, Matei Visniec, Roland Timsit, Nicolas Avinee, Cylia Malki, Sonia Baptista, Meital Peretz, Yuval Rozman, Arben Bajraktaraj, Sophie Mousel, Coralie Trichard, Matei Visniec, Lukas Turtur, Nicoleta Lefter, Radu Vancu, Yi-Ju Fang, Chih-Wei Tseng, Shih-Wei Wang, Alexandra Ansidei, Lionel Cecilio, Tünde Kókai, Máté Novkov, Nicolas Le Bosse, Dimitrios Drossos, Maria Magkanari, Argyris Xafis, Nina Dipla, Liudmila Nekrasov, Ishtvan Nekrasov, Yume Nanbu, Ayana Fuentes, Azuki Hagino,
AND MUSICIANS : Dimitra Kontou, Issa Hassan, Henri Tournier, Daniel Jeanbrau et Rafael Brouard
D'autres comédiens du monde continueront de nous rejoindre dans les semaines à venir.
Sat 2 Jan 2021
10:00 AM
Gratuit
Sun 31 Jul 2022
10:00 AM
Gratuit
Sun 31 Jul 2022
7:00 PM
Gratuit