Dance / Chantiers d'Europe
Trigger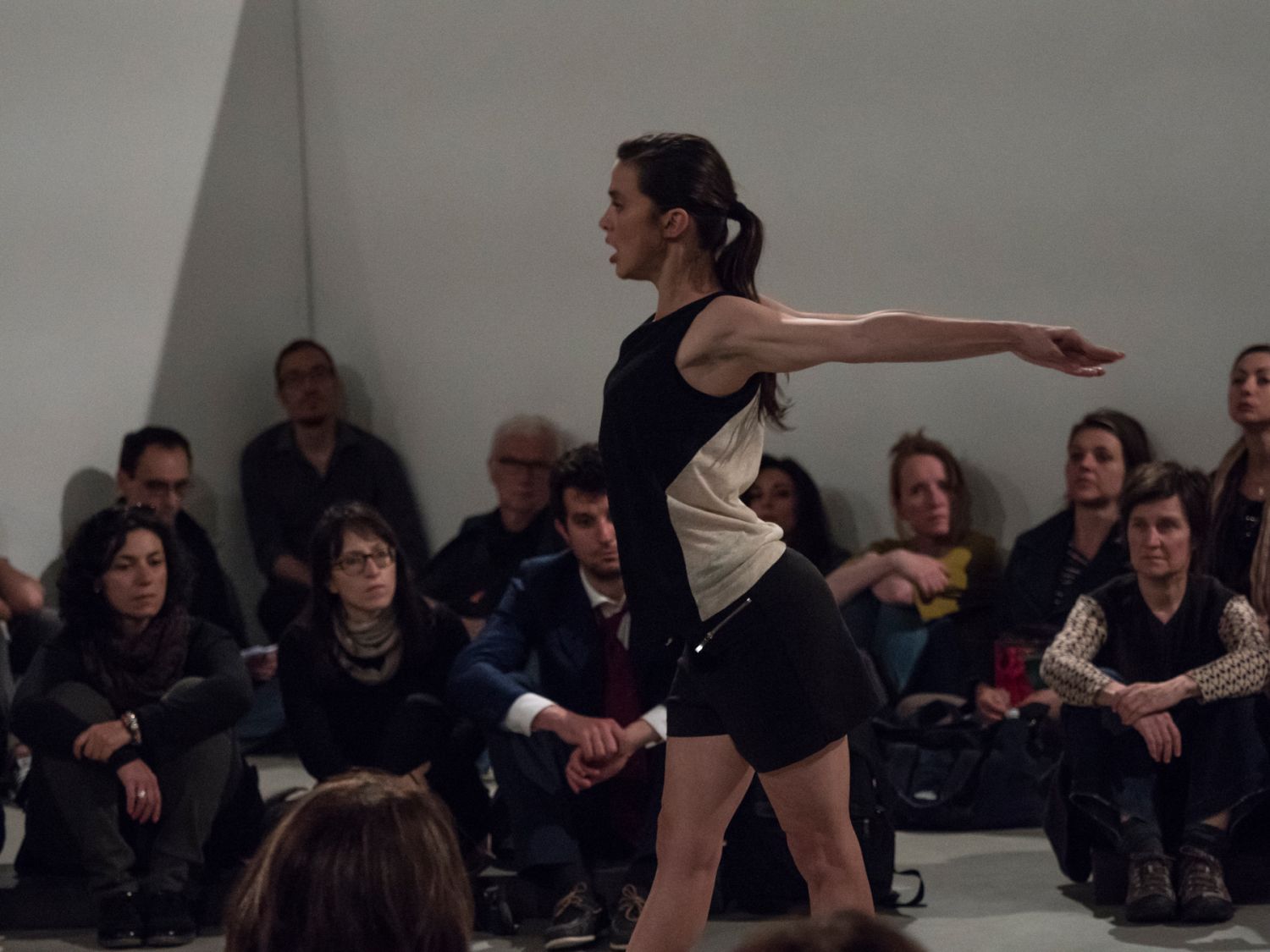 Price
free admission prior booking
Description
A dancer listening to space
Romaeuropa Festival and Venice Biennale Danza haven't been slow to recognize Annamaria Ajmone's promising talent. Trained in Milan, in 2016, the Italian magazine « Danza & Danza » awarded her « Best Young Italian Artist Prize ». Her « inhabiting practices » allow dance to create its own space in a variety of different places. In Paris, she will untie the soft lines of her solo « Trigger » in the Théâtre des Abbesses court, as close as possible to the audience in a vibrating listening that seems to enhance the density of each moment.
Country Italie
design & choreography Annamaria Ajmone Music Palm Wine Technical direction Giulia Pastore
---
PRODUCTION caB 008. COPRODUCTION cango / umano - cantieri internazionali sui Linguaggi del corpo e della danza.
With the support of la regione toscana, mibact. IN COLLABORATION WITH le teatro della toscana.