Creation / Dance / Off-site
8 & 9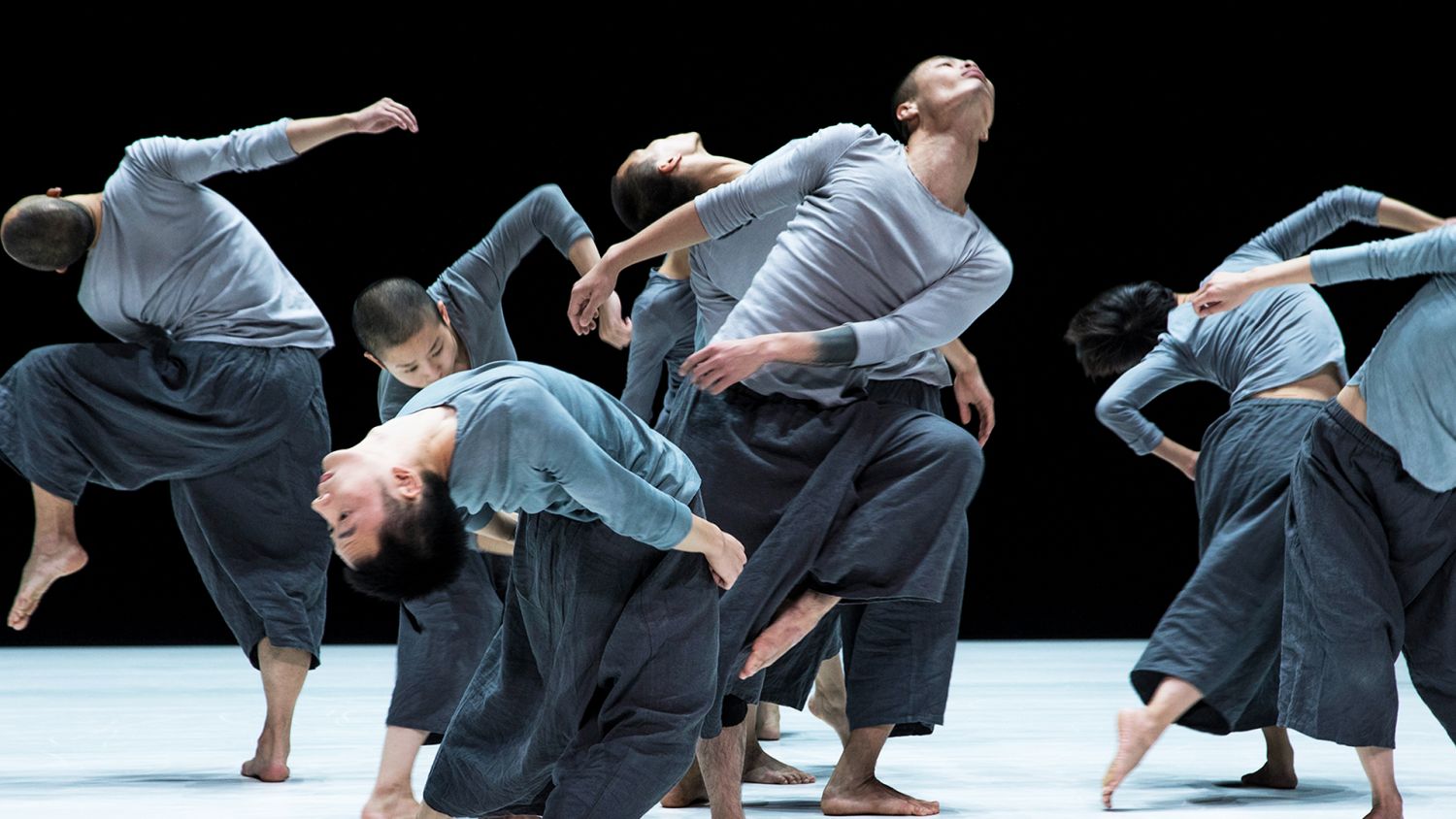 Description
Taoist philosophy as a choreographic principle, where flexibility and formalism, minimalism and complexity are one and the same.
TAO Dance Theater cultivates a paradoxical injustice for the exclusive benefit of the audience. Because, even if dancers stick to repetitive and minimalist structures, through an astounding body flexibility, they open wide the audience's imagination! Tao-Ye, TAO founder and director, developed a "circular movement system" that is the basis for a vigorous training. His philosophical unisons move towards common breathing, pureness and eternity, in harmony with the universe. Thus, Tao-Ye is the Philip Glass of Asiatic dance, reaching complexity through repetition. That is still the case in "8". Then, suddenly everything changes. "9" touches on an underlying chaos undermining the bottom where the surface comes to light. Enough to make even dance with odd, purity with impurity, yin with yang, heaven with void.
Thomas Hahn
TAO dance Theater
Choreography Tao Ye Music Xiao He lighting design Tao Ye, Ma Yue Costumes Tao Ye, Duan Ni 8 with 8 dancers 9 with 9 danscers
4 & 5 puis 6 & 7 ont été présentés au Théâtre de la Ville respectivement en 2014 et 2015.