Saison 2018-2019
Marco Da Silva Ferreira
brother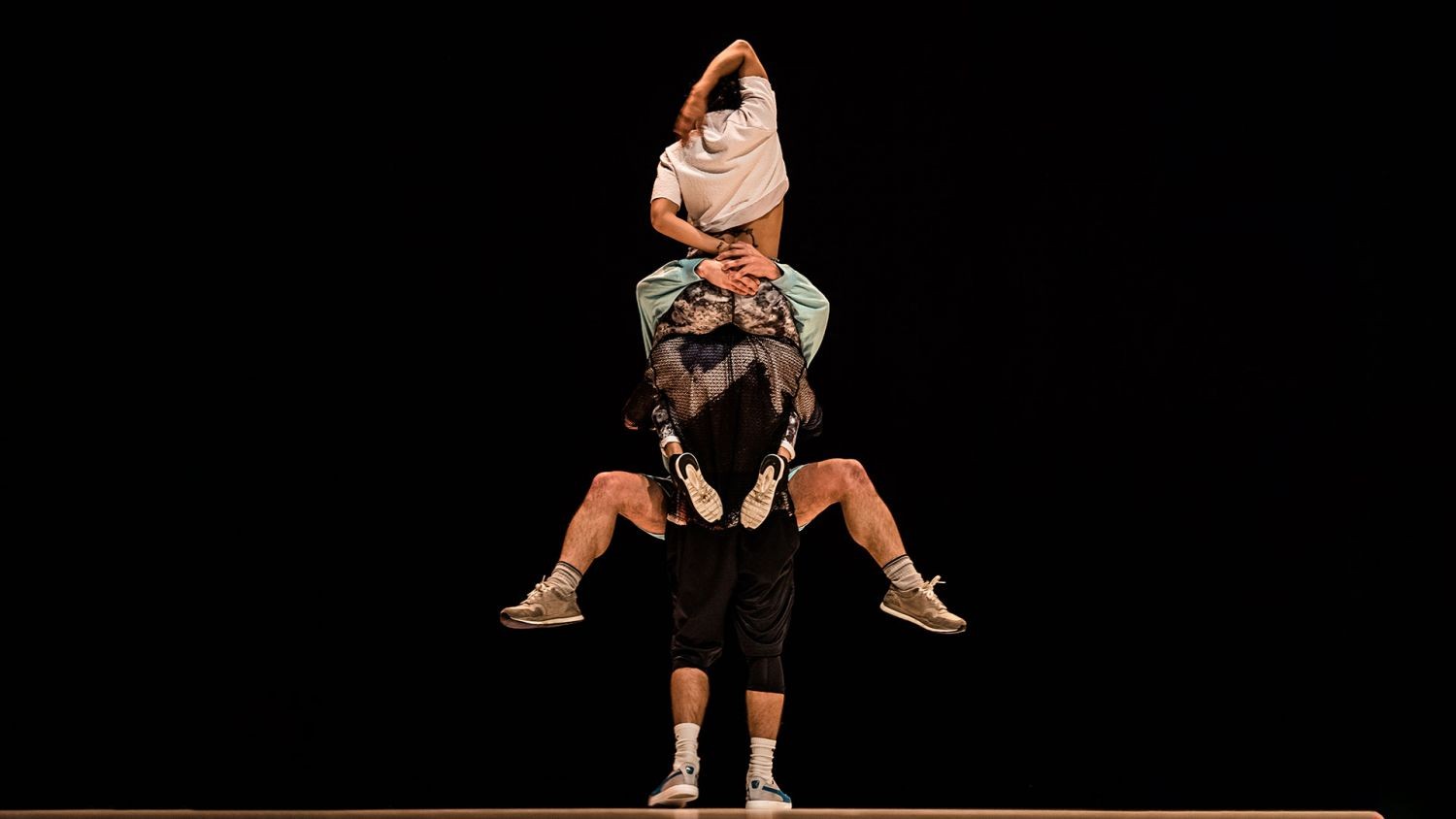 The contagious energy of a tribal dance, full of psychological refinement, by the leader of the Portuguese new generation.
Seven people occupying together a space of which they do not know either the boundaries or the depths. Their merging, a bubbling process that is constantly jeopardized, requires an equally symbolic and true alchemy. "brother"(1) outlines a genuine social animal dance with an urgent need for sharing: here comes again the very first human community at the heart of our contemporary urban world. The power of unisons evokes rivalry, fraternity and hedonism by convening fun, Krump and African roots. Following "Hurmano", Marco Da Silva Ferreira – a former dancer in "Shelter", septet choreographed by Hofesh Shechter in 2012- deepens, articulates and expands his experience as a choreographer with "brother". This young Portuguese artist is ready to conquer vast territories.
(1)"Hu(r)mano" and "brother" have both been presented as part of Chantiers d'Europe in 2015 and 2017.
Thomas Hahn
Country Portugal
conception & choreography Marco Da Silva Ferreira
Artistic Direction Assistant Mara Andrade lighting design Wilma Moutinho with Anaísa Lopes, Cristina Planas Leitão, Duarte Valadares, Filipe Caldeira, Marco Da Silva Ferreira, Max Makowski & Vitor Fontes & the Musicians Rui Lima & Sérgio Martins
Tue 26 Mar 2019
8:00 PM
10 à 26€
Full
Tickets on sale on-site before each performance.*
Wed 27 Mar 2019
8:00 PM
10 à 26€
Full
Tickets on sale on-site before each performance.*
Thu 28 Mar 2019
8:00 PM
10 à 26€
Full
Tickets on sale on-site before each performance.*
Fri 29 Mar 2019
8:00 PM
10 à 26€
Full
Tickets on sale on-site before each performance.*
*Within available seats limit