Creation / Dance / Off-site
Threshold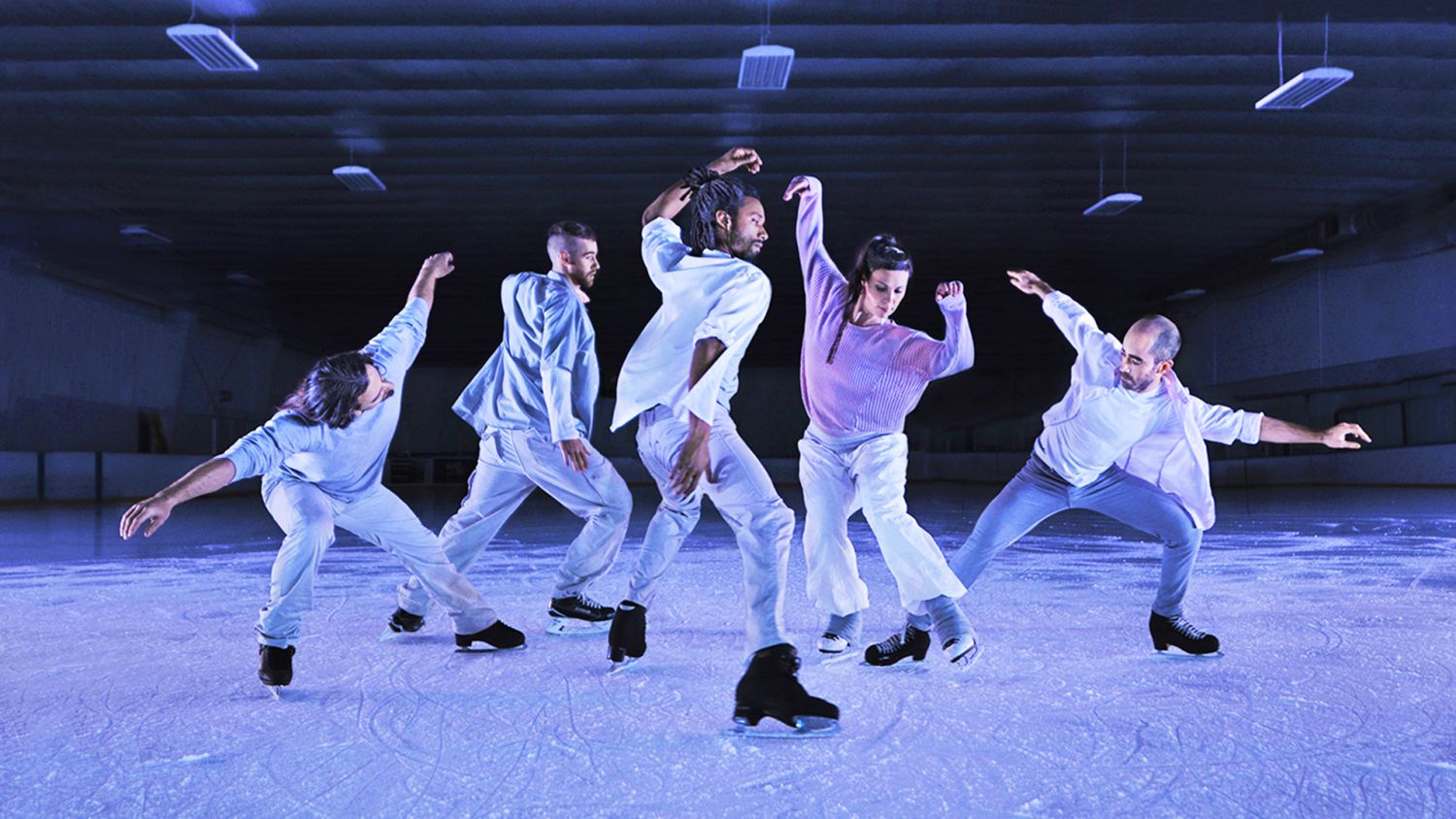 Schedules

according to the days of performance
19:00 / 20:00 / 21:00
Description
Contemporary skating inventors pursue their momentum, ready to cross a new threshold. Shivers are guaranteed!
What a wonderful name "Patin Libre" (Free Skating) is! What an incredible team, these five exceptional skaters, high-flying technical aces, who, since the end of their traditional training, chose to mix their original discipline with contemporary dance and to go beyond performance. With "Vertical Influences", they proclaimed the manifesto of their freed but sophisticated skating, flirting with ballet of forms, optical delusion and graphic game, without losing its supersonic slide. In their latest work, "Threshold", these flying athletes pursue their search for "a speed and vertigo choreography, induced by motionless bodies that move as if by magic". They remain in equilibrium on their skates, between the before and after of a movement, to reach the paroxystic moment of falling. Enthusiasm and lift-off at maximum speed as for an ice rocket.
Jeanne Liger
Country Canada
Le Patin libre
Original music Jasmin Boivin Dramaturgy Ruth Little lighting design Lucy Carter & Sean Gleason Costumes Pascale Jodoin Son David Babin Choregraphy & Dance Le Patin Libre : Alexandre Hamel, Pascale Jodoin, Samory Ba, Jasmin Boivin, Taylor Dilley
Vertical Influences has been programmed by Théâtre de la Ville at patinoire Sonja Henie de l'AccorHotels Arena in june 2016.