concept, choreography
Christos Papadopoulos
Place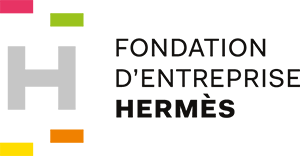 Ticketing opens on 1/20/20
Early ticketing opens on "11/18/19"
Description
Shown on alternating evenings, here are the two works that brought the young Greek choreographer and his contemporary unison to public attention.
For Christos Papadopoulos, theater and dance are two sides of a fundamental need: to be in dialogue with others. "Elvedon" brought this young Greek choreographer to public attention during Chantiers d'Europe 2017, setting off a wave of public enthusiasm that has continued gain momentum. In Ion, presented last November at the Théâtre des Abbesses, ten dancers reveal the flow of energy within groups of atoms (ion) and a flock of birds. A choreographer-researcher, Papadopoulos shows the resistance of individuality within unisons synchronized down to the slightest movement. His works bring to light our private contradiction, this desire to blend in with the crowd, while pursuing a personal path.
Thomas Hahn
Country Grèce
concept, choreography Christos Papadopoulos
Music Coti K. lights Miltiades Athanasiou Video-Photography Patroklos Skafidas choreography Assistant Katerina Spyropoulou
with Georgios Kotsifakis, Ioanna Paraskevopoulou, hara Kotsali, Nanti Gogoulou, Maria Bregianni, Nontas Damopoulos