Credits
Crystal Pite / Jonathon Young
Place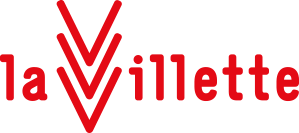 Ticketing opens on 3/2/20
Early ticketing opens on "2/24/20"
Description
A contemporary take on Gogol's "Revizor" by the Canadian masters of dance-theater
Crystal Pite developed the intellectual acuity and gestural rigor that make her a peerless choreographer during her career as a performer with William Forsythe. The Canadian artist showed incomparable talent by creating the epic "The Season's Canon" for the Ballet de l'Opéra de Paris. And her latest production with her company, "Betroffenheit", a collaboration with the director Jonathon Young, reached new heights in the fusion of dance and theater. Leaving nothing to chance, Pite and Young dig as deep as possible into the relationship between dance and speech. Today, they are carrying Gogol's famous Revizor toward contemporary horizons, without sacrificing any of its satire. Like a musical score, the words are based in sarcastic and grotesque body language. By committing to the genre of farce, they reveal all its underlying cruelty.
Thomas Hahn
(1) présented in 2017 at Théâtre national de la Colline, in the context of Théâtre de la Ville's off-site programming.
created by Crystal Pite, Jonathon Young Kidd Pivot
text Jonathon Young Choreography & direction Crystal Pite original Music & sound environment Owen Belton, Alessandro Juliani, Meg Roe set design & reflecting lights Jay Gower Taylor Costumes Nancy Bryant lights Tom Visser production Assistant Eric Beauchesne voice director Meg Roe voices Kathleen Barr, Ryan Beil, Alessandro Juliani, Nicola Lipman, Scott MacNeil, Gerard Plunkett, Meg Roe, Amy Rutherford, Jonathon Young with Doug Letheren, Rena Narumi, Gregory Lau, David Raymond, Ella Rothschild, Cindy Salgado, Jermaine Spivey, Tiffany Tregarthen, Renée Sigouin