Saison 2019-2020
Merce Cunningham
Summerspace / Exchange / Scenario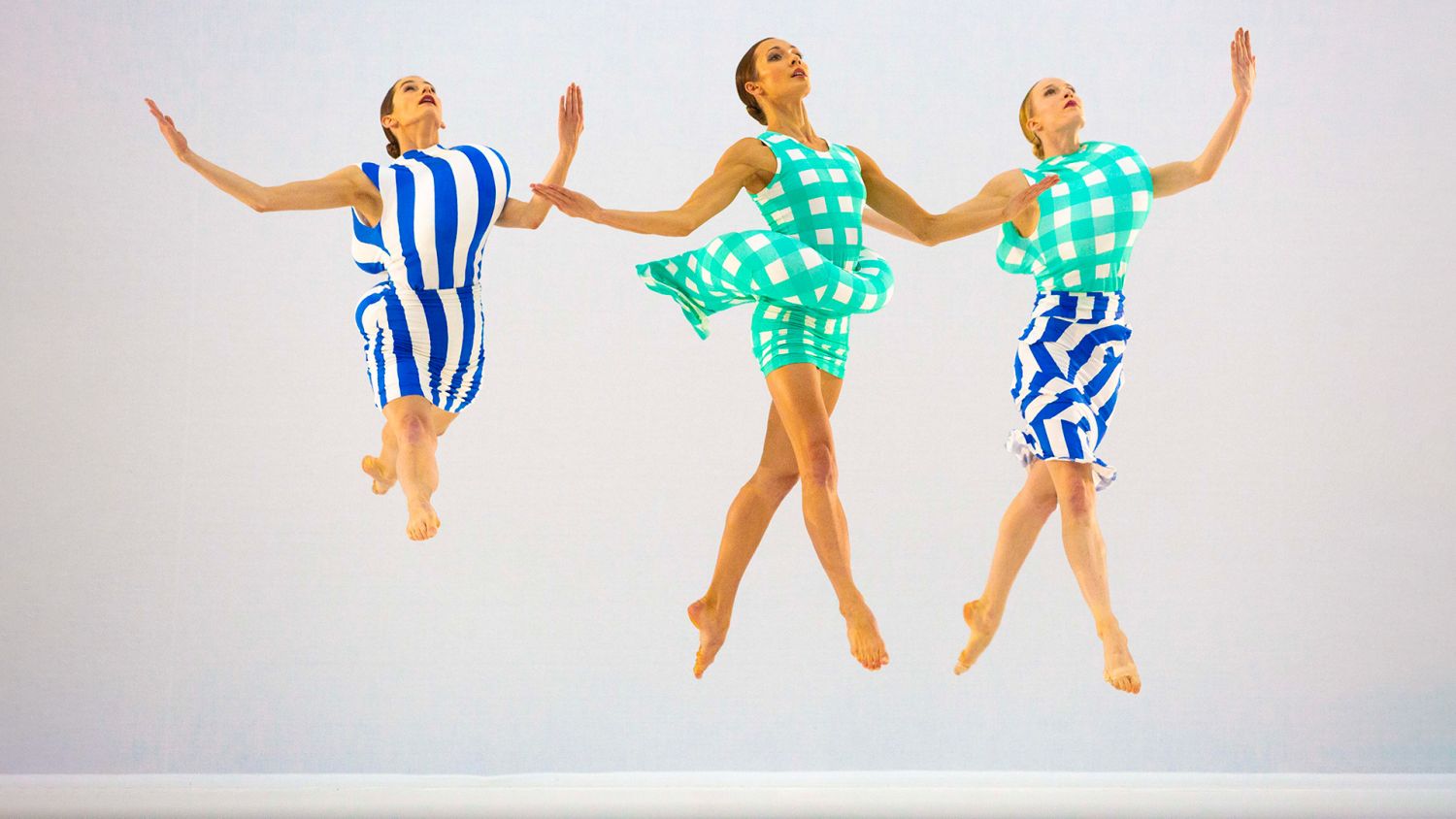 Four decades of Cunningham in an exceptional program by an emblematic ballet troupe.
Once again, the Ballet de l'Opéra de Lyon proves its commitment and its excellence by offering us an exceptional program. Three major works, created at twenty-year intervals, reveal the striking diversity of the master's body of work. "Summerspace" (1958) creates a cheerful and sensual, Pointillist atmosphere. "Exchange" (1978) marks the company's growth to fifteen dancers for a dialogue between two groups in a nearly tribal spirit, expressed through circles, spirals, and diagonals. Next, we will (re)discover "Scenario" (1997), a work only performed a single time in Paris for six memorable performances at the Opéra Garnier in January 1998, with its surprising costumes by iconic Comme des Garçons designer Rei Kawabuko, a veritable challenge for the dancers.
Thomas Hahn
choreography Merce Cunningham Ballet de l'Opéra de Lyon
Summerspace
Music Morton Feldman, Ixion Set & costumes design Robert Rauschenberg lights Aaron Copp Piano Agnès Melchior, Futaba Oki restaged by Banu Ogan avwithec 6 DANCERS First performed on August 17, 1958 by the Merce Cunningham Dance Company at the American Dance Festival in New London, Connecticut, added to the repertory of the Ballet de l'Opéra de Lyon on June 5, 2012.
Exchange
Music David Tudor, Weatherings Sound Design Phil Edelstein, Jean-Pierre Barbier Set design, costumes & lights based on original drawings by Jasper Johns restaged by Patricia Lent & Andrea Weber avec 15 DANSEURS First performed on September 26, 1978 at the City Center Theater in New York, New York, added to the repertory of the Ballet de l'Opéra de Lyon on November 9, 2018.
Scenario
Music Takehisa Kosugi, Wave Code A-Z Costumes, spatial concept & light Rei Kawakubo Concept & technical advice Davison Scandrett restaged by Andrea Weber, Jamie Scott & Banu Ogan with 15 DANCERS First performed on October 14, 1997 at the Brooklyn Academy of Music in Brooklyn, New York, added to the repertory of the Ballet de l'Opéra de Lyon in November 2019.
Thu 14 Nov 2019
8:00 PM
15 à 45 €
Fri 15 Nov 2019
8:00 PM
15 à 45 €
Sat 16 Nov 2019
8:00 PM
15 à 45 €
Sun 17 Nov 2019
3:00 PM
15 à 45 €
Tue 19 Nov 2019
8:00 PM
15 à 45 €
Wed 20 Nov 2019
8:00 PM
15 à 45 €