Danse
The Mountain, the Truth & the Paradise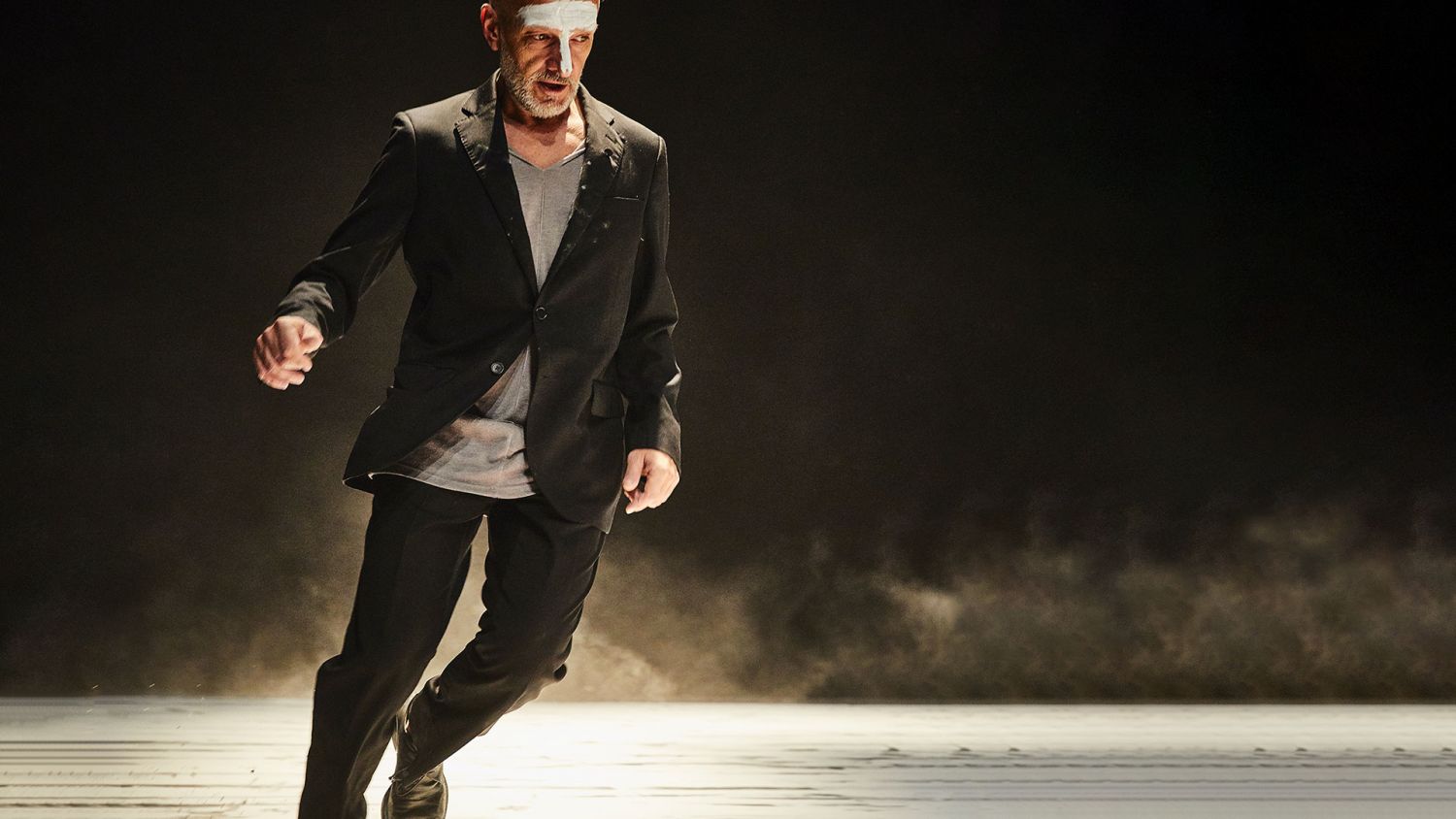 Credits
María Muñoz / Pep Ramis
Place
Ticketing opens on 5/9/20
Early ticketing opens on "2/24/20"
Description
A quest for truth in a philosophical and poetic space, brought to dance by the luminous verse of Erri De Luca.
This particular man comes from nowhere and everywhere. A Beckett character or a wandering Lear, Oedipus or Don Quixote… Everyone offers him artistic exile. But the poems through which he expresses himself and that tell us of man's attachment to the world are by the great Italian writer Erri De Luca, who connects the spiritual and the material, the political and the poetic: "I place value in the vagabond's journey." This vagabond, played by Pep Ramis, allows each of his gestures to express the same level of emotional and existential density. But his search for beauty to be lived comes up against traces of blackness, hidden under the whiteness of a limitless ground. Here, Ramis is far more than a dancer: a great dramatic actor to whom dance comes naturally, masterfully summing up his most recent works, created with his faithful partner María Muñoz.
Thomas Hahn
Direction & scenic design María Muñoz, Pep Ramis Mal Pelo
Collaboration on the direction Jordi Casanovas artistic Collaborations Blaï Mateu & Camille Decourtye (compagnie Baro d'Evel), Leo Castro, Piero Steiner Texts Erri de Luca, Mal Pelo sound design Fanny Thollot additional Music Pēteris Vasks, Cant de la Sibil·la lighting design August Viladomat-Punt de Fuga with Pep Ramis