Saison 2019-2020
Rachid Ouramdane
Variation(s)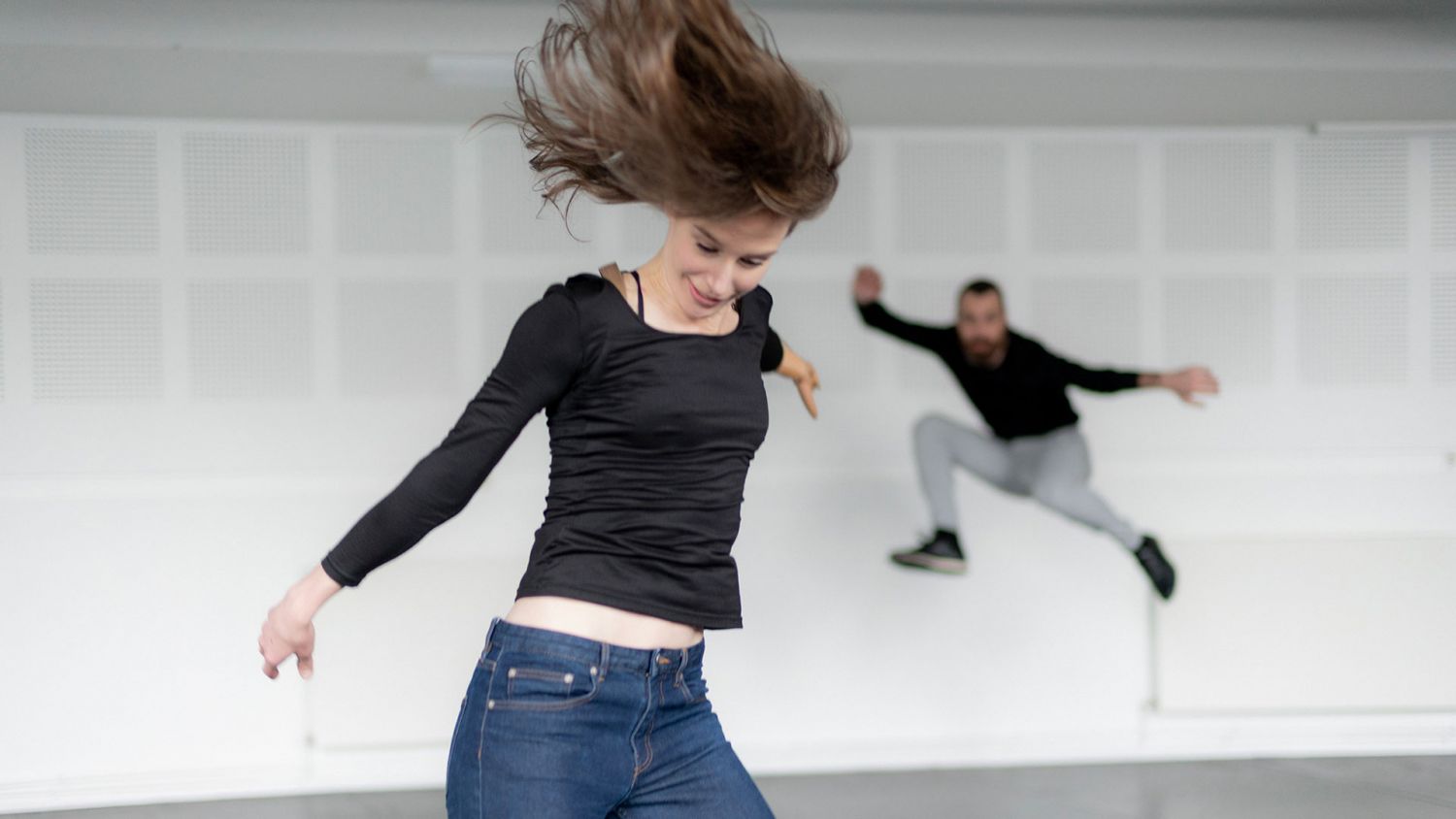 Two virtuoso solos to capture the beauty and power of dance, its musicality and rhythmic core.
With his trademark enormous sensitivity, Rachid Ouramdane tracks down the source of the emotion that arises at the confluence of a danced gesture and a piece of music, offering the spectator a moment of intimacy with the performer. To better capture this pure alchemy, he makes his productions both the instrument and the result of an investigation carried out with passion and economy. After the two solos that made up "Tordre"(1), which toured around the world, his two new solos for Annie Hanauer and Ruben Sanchez lead directly to the fundamentals, creating an implicit portrait of these two choreographic personalities. Hanauer was chosen for her way of inhabiting movement through an endless musicality. As for Sanchez, a virtuoso at tap-dancing, he was chosen for his precision and piercing brilliance. Like two complementary ways of achieving a kind of hypnosis
Thomas Hahn
(1) presented in fall 2017 at the Théâtre de la Cité Internationale, in the context of the Théâtre de la Ville's off-site programming.
Thomas Hahn
Concept & choreography Rachid Ouramdane
set design Sylvain Giraudeau lights Stéphane Graillot with Annie Hanauer, Ruben Sanchez
Tue 23 Jun 2020
8:00 PM
10 à 26€
Wed 24 Jun 2020
8:00 PM
10 à 26€
Thu 25 Jun 2020
8:00 PM
10 à 26€
Fri 26 Jun 2020
8:00 PM
10 à 26€
Sat 27 Jun 2020
8:00 PM
10 à 26€