Compagnie Nationale de Chine d'Opéra de Pékin
Theater
Le Roi Singe perturbe le palais céleste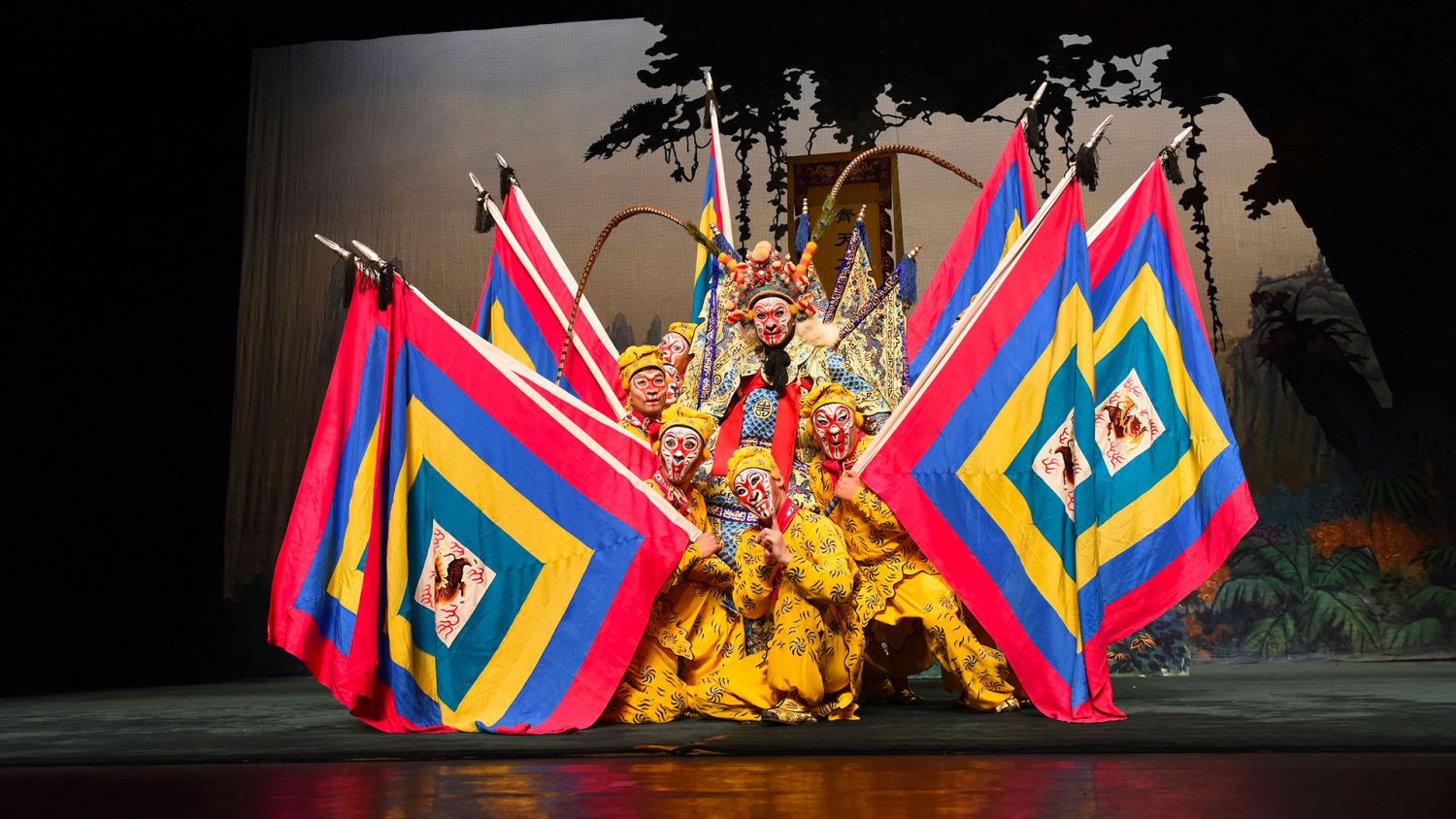 Compagnie Nationale de Chine d'opéra de Pékin
Place
Schedules

according to the days of performance
15:00 / 20:00
Ticketing opens on 3/23/20
Early ticketing opens on "2/24/20"
Description
The most legendary monkey of the Middle Kingdom. A delightful opportunity to see this troupe of more than 30 actors, musicians, and acrobats fly through the ai
In the great tradition of the Chinese opera, the China National Peking Opera Company, founded in 1955, tells the myth of The Monkey King, a folk tale that illustrates the ancestral Chinese people's fierce determination in the struggle for democracy. In this episode, Sun Wukong, the Monkey King, rebels against the Jade Emperor of the Heavenly Kingdom. Reigning over the peaceful Mount of Flowers and Fruits, the Monkey King dreams of one day building an army worthy of him. He goes to see the Dragon-King to steal his gold-coated magic wand. The Dragon-King lodges a formal complaint with the Jade Emperor, who tries to mollify Sun Wukong by offering him a position as a Heavenly Horseman in his stables. Intrigue, complicity, trickery, revenge soon follow. As the hero of the Journey to the West, a masterpiece of the fantasy literature of the Ming Period, the character of Sun Wukong, the Monkey King, is one of the most famous in Chinese culture. Music, dance, theater, acrobatics, martial arts… a delight!
Country Chine
Compagnie Nationale de Chine d'opéra de Pékin
direction Guang Li
Avec Lingyu Zhu Le Roi Singe, Qian Gu, Ying Xu, Kunshan Lv, Yan Shi, Tianyi Xie & 24 actors, 12 Musicieas