Theater / Creation / Theater & Music / French premiere
Roots - Collectif Anglais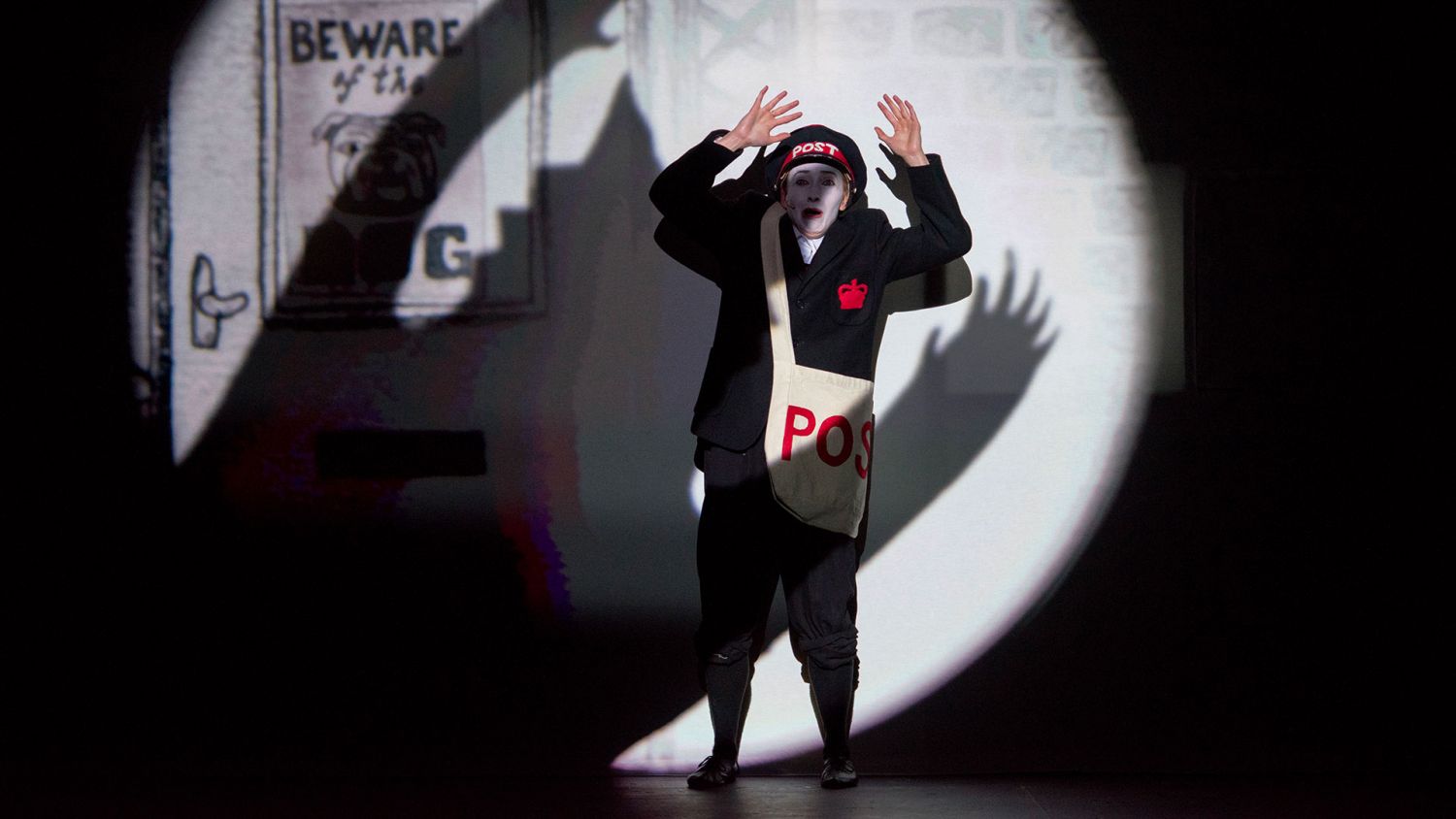 an original production by
1927
Place
Language
In English
Overtitled in French
Schedules

according to the days of performance
14:30 / 15:00 / 19:00 / 20:00
Description
Merging theater, live music, and animation, the 1927 collective takes us for a ride beyond reality to the kingdom of imagination.
One day a boy wakes up and discovers a twisty root growing out of his belly button. Just like his sister's, from which a long fleshy appendage unfolds. The two roots are joined to their mother's belly button. Both children are deeply connected to her. This strange phenomenon is only one of the numerous incidents described in Roots, a production by the always inventive British company 1927. After their previous production, Golem*, Suzanne Andrade and Paul Barrit dipped into the Aarne classification, a collection of thousands of pre-industrial folk tales discovered at the British Library. Their selection of tales includes encounters with tyrannical ogres, enormous cats, and magical birds, among other things.
Hugues Le Tanneur
(1)The Animals and the children took the streets has been presented at Théâtre de la Ville in 2011 and 2013, Golem in 2015.
an original production by 1927
writing & direction Suzanne Andrade video design Paul Barritt music Lillian Henley Costumes Sarah Munro with Geneviève Dunne, Philippa Hambly, David Insua-Cao (violin, viola, musical saw) Francesca Simmons (percussions, keyboards, bass)