LES VEILLEURS [CIE THÉÂTRALE]
Theater / Tout public dès 10 ans
La morsure de l'âne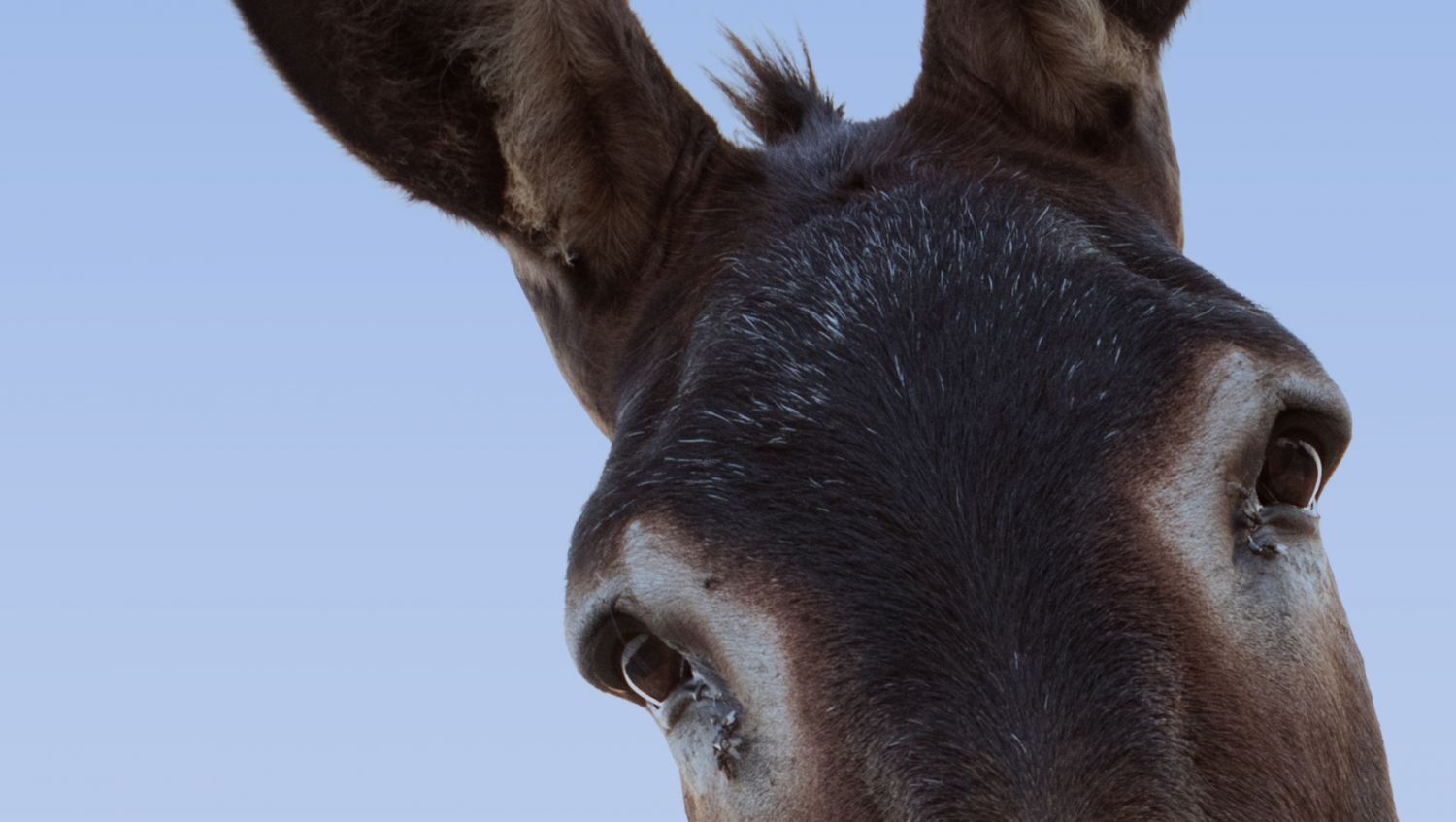 Credits
Nathalie Papin / Émilie le Roux
Place
Schedules

according to the days of performance
10:00 / 14:30 / 15:00 / 19:00
Ticketing opens on 1/4/21
Early ticketing opens on "11/9/20"
En abonnement dès le 27/08/2020
Description
WHAT IS THIS STRANGE LAND IN WHICH PACO IS WANDERING?
What's happening to him? Paco doesn't know where he is or where he's at anymore. In this strange land he's gotten lost in, he runs into a donkey that bites his bum, his son Uriel who has grown up and no longer needs him, and a little girl he doesn't know but who asks him to be her father. He also meets his body, which attempts to leave him. So, what path should he follow? Funny and light, La morsure de l'âne asks very serious questions about the meaning of life. Committed to contemporary writing, Émilie Le Roux adapts a text by Nathalie Papin for the second time and rises to the challenge of representing Paco's mental space as well as the confusion in which he wanders.
Maïa Bouteillet
Text Nathalie Papin direction Émilie le Roux
direction Assistant Fanny Duchet // set design Stéphanie Mathieu // lights Éric Marynower // sound Gilles Daumas // Musical Direction Roberto Negro // Théo Ceccaldi (violin), Valentin Ceccaldi (cello), Roberto Negro (piano) recording & mixing Mathieu Pion // Video Pierre Reynard // Costumes Laëtitia Tesson // set construction Nicolas Picot & ateliers de décors du TMG, Pierre Ploteau
with Julien Anselmino, Dominique Laidet, Lou Martin-Fernet, Martine Maximin, Najib Oudghiri