THÉÂTRE DU PHARE
Theater / Tout public dès 8 ans
Un furieux désir de bonheur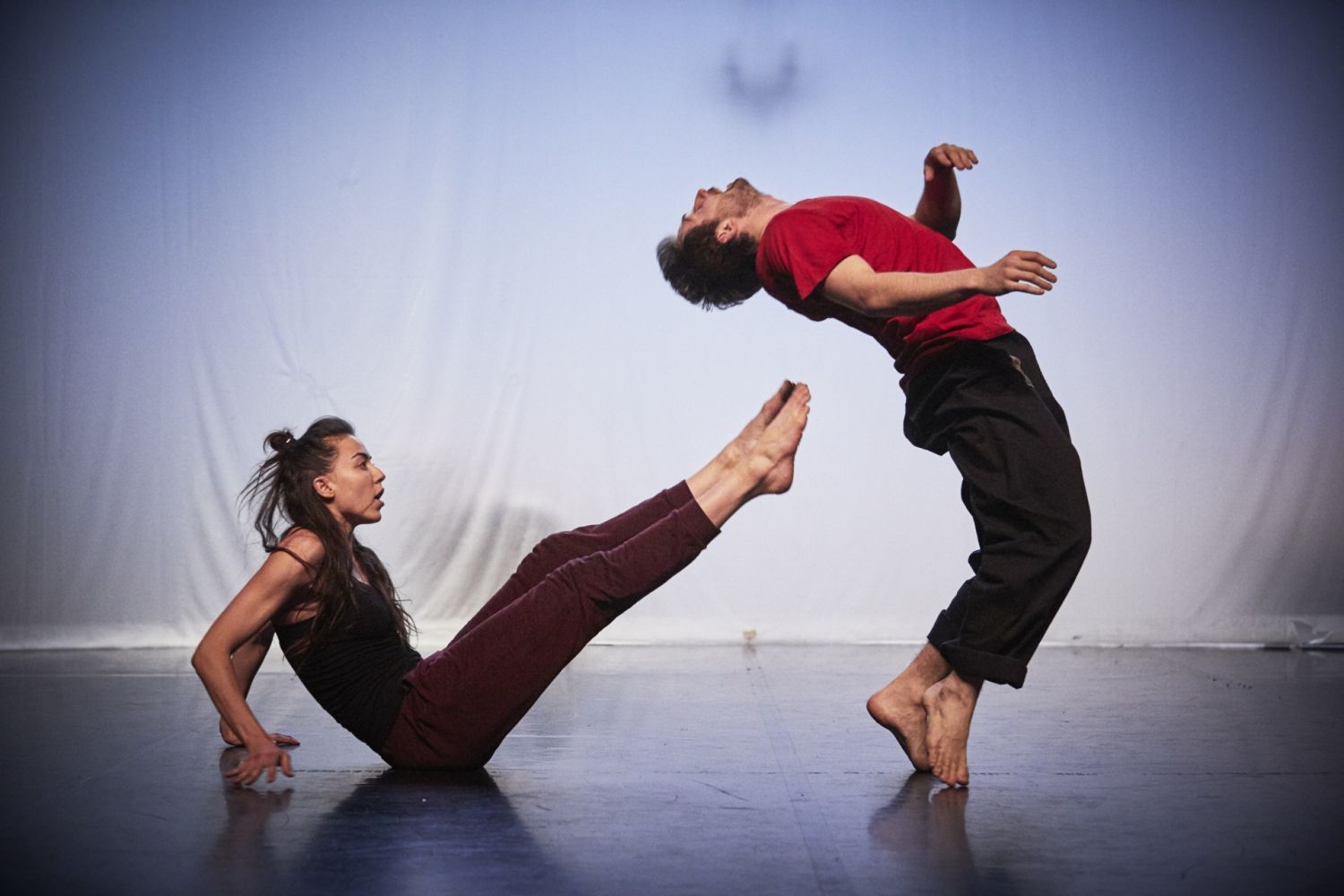 Schedules

according to the days of performance
15:00 / 19:00
Ticketing opens on 1/23/21
Early ticketing opens on "11/9/20"
En abonnement dès le 27/08/2020
Description
A PERFORMANCE MIXING THEATRE, DANCE, MUSIC, AND CIRCUS TO TRACK HAPPINESS AND ITS SPREAD.
After La Mécanique du hasard, Olivier Letellier returns with Un furieux désir de bonheur, a large-scale piece with seven performers that mixes theatre, dance, music, and circus. The writer Catherine Verlaguet, with whom he has often worked, is once again on board (along with choreographer Sylvère Lamotte, musician Mikael Plunian, and set and lighting designer Sébastien Revel) to make a performance about the desire for happiness and its spread. That happiness ricochets from one story to the next: the story of 70-year-old Léonie, who lies down to wait to die before taking a different direction to a new start, that of her granddaughter, but also that of Éric, a gym teacher. Simple situations that echo each other, using words and bodies to raise questions about our notions of joy and freedom. And, especially, desire as an irresistible driving force.
Text Catherine Verlaguet direction Olivier Letellier
Choreography Sylvère Lamotte // artistic Collaborator Jonathan Salmon // sound design Mikael Plunian // light & set design Sébastien Revel // Costumes Juliette Gaudel
with Marie-Julie Debeaulieu, Julien Bouanich, Jeanne Favre, Geneviève de Kermabon, Ninon Noiret, Matéo Thiollier-Serrano, Jules Sadoughi