D'APRÈS MEURSAULT, CONTRE-ENQUÊTE DE KAMEL DAOUD
Chantiers d'Europe 21
Contre-enquêtes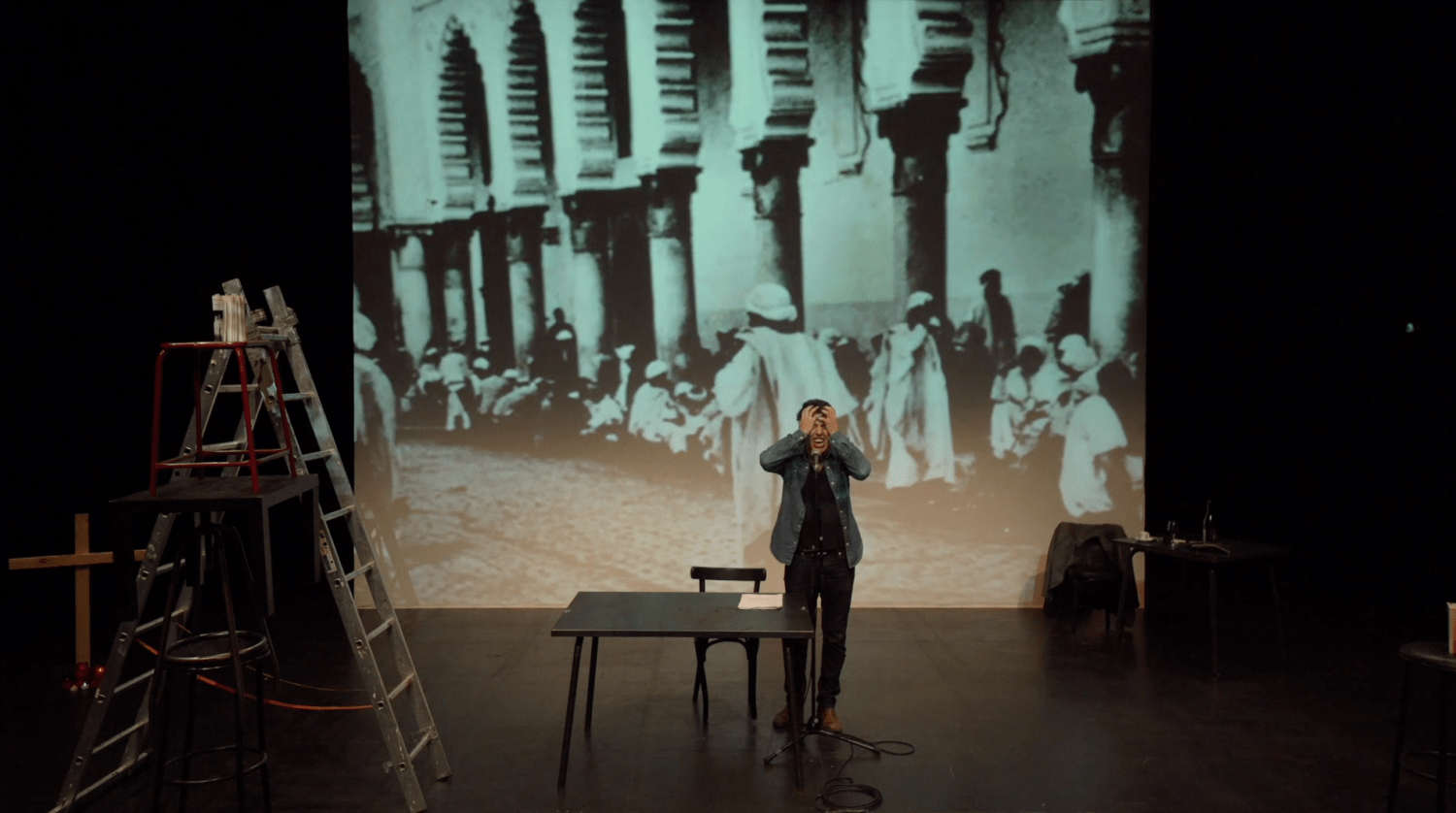 direction & set design
Nicolas Stemann
Place
Schedules

according to the days of performance
15:00 / 20:00
Ticketing opens on 2/18/21
Early ticketing opens on "11/9/20"
Description
REACHING BEYOND GENERATIONS, NICOLAS STEMANN STAGES A TENSE DIALOGUE IN WHICH TWO VISIONS OF HISTORY FACE OFF.
On stage, two men: one holds a copy of Albert Camus's The Stranger, the other, The Meursault Investigation by the Algerian writer Kamel Daoud. Starting from here, the play creates a conflictual dialogue by layering these two fictional stories. In his novel, Kamel Daoud gives the floor to the brother of the Arab man killed by Meursault, the protagonist of The Stranger. By crossing two opposite but paradoxically complementary points of view, Nicolas Stemann questions our contemporary attitudes to the Algerian war of independence and colonization. Like the two actors on stage, the two characters facing off do not have the same interpretation of the story. One is of North African background while the other is a descendant of pied-noirs. Only through freeing themselves of the weight of the past to look at events with the necessary distance will they succeed in inventing the present they lack.
Hugues Le Tanneur
direction & set design Nicolas Stemann
direction Assistant Mathias Brossard // Video Claudia Lehmann // Costumes Marysol del Castillo // sound Creation Paloma Colombe, Nicolas Stemann // Dramaturgie Katinka Deecke
with Mounir Margoum, Thierry Raynaud