Construire le théâtre du XXI siècle - Retransmission live YouTube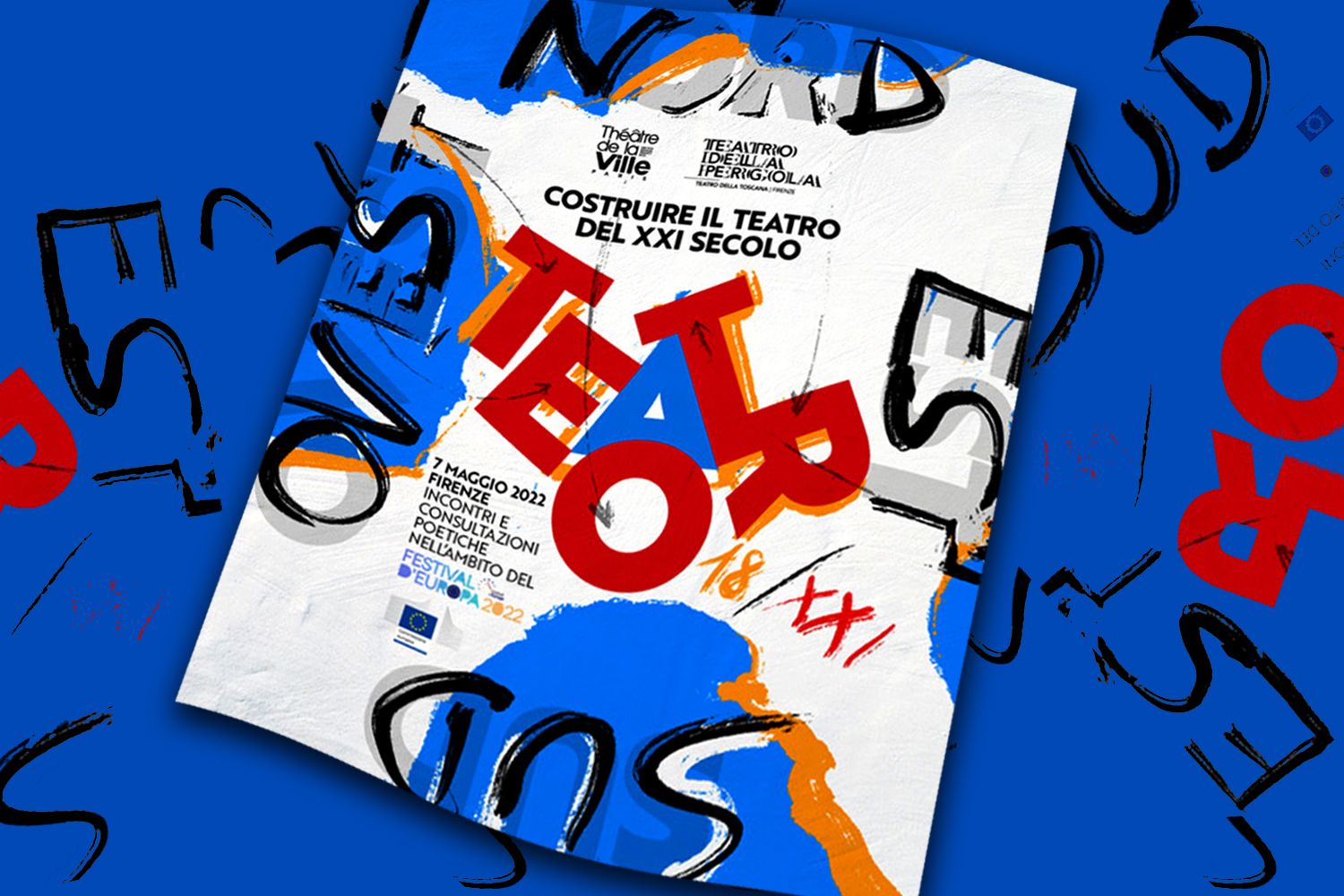 Description
Rencontre publique des directeurs et directrices de théâtres européens autour des nouvelles formes de coopérations culturelles en Europe, et de la création d'une nouvelle alliance des théâtres européens.
Dans le cadre des Chantiers d'Europe 2022, du Festival d'Europa et de la 12e édition de State of the Union, à Florence.
Avec le soutien du Bureau de représentation de la Commission européenne à Rome & de la Ville de Florence.
---
Programme :
10H-11H30
Salut institutionnel de la Représentation en Italie de la Commission européenne - Massimo Pronio, Responsable de la communication.
Interviennent en présence :
• Stefano Accorsi - Directeur Artistique Fondazione Teatro della Toscana
• Marco Giorgetti - Directeur Général Fondazione Teatro della Toscana
• Fiorenzo Grassi - Directeur du Théâtre Elfo, Milan
• Giacomo Pedini - Directeur Artistique MittelFest, Cividale del Friuli
• Carme Portaceli - Directrice du Teatro Nacional de Catalunya, Barcelone
• Corina Suteu - Directrice d'Insula 42, Bucarest
• Jan Teevet - Directeur du Paide Teater, Estonie
• Pamela Villoresi - Directrice du Théâtre Biondo, Palerme
• Dubravka Vrgoč - Directrice générale et artistique du Théâtre national croate, Zagreb
Interviennent à distance :
• Emmanuel Demarcy-Mota - Directeur du Théâtre de la Ville, Paris (via zoom ou contribution vidéo)
• Vidas Bizunevičius - International projects Lithuanian National Drama Theatre
• Natalia Menéndez - Directrice Teatro Español Madrid
• Jeton Neziraj - Directeur de Qendra Multimedia, Pristina, Kosovo
• Cornelia Walter ou Wilfried Schulz - Direction Düsseldorfer Schauspielhaus.
---
11H30 - 13H00
Le Programme Culture d'Europe Créative : financements et histoires de diversité culturelle et linguistique - rencontre avec les représentants des institutions européennes qui présenteront les nouveaux modèles de financement dans le secteur culturel, en lien avec les projets présentés le matin.
Interviennent en présence :
• Erminia Sciacchitano - Point de contact New European Bauhaus Italia
• Anna Conticello - Chef de projet Culture Office Desk Italia Europa Creativa, Direction générale de la créativité contemporaine
• Marzia Santone - Experte en conception, suivi et reporting des fonds européens - Support Ales S.P.A.
• Roberto Frabetti - La Baracca - Théâtre Testoni Ragazzi pour l'enfance et la jeunesse, Chef de projet du projet européen
• Viola Gaba - ICSE & Co, Some Call Us Balkans - Projets de coopération européenne Balkans occidentaux.
---