CRÉATION / CIE MOUVEMENTS PERPÉTUELS
D'un rêve
CONCEPTION & CHORÉGRAPHIE
Salia Sanou
Place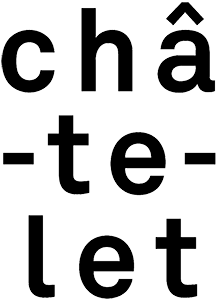 Schedules

according to the days of performance
15:00 / 20:00
Ticketing opens on 1/10/22
Early ticketing opens on "1/13/22"
Description
A tragicomedy in dance and song, reviving the force of a common dream.
"I have a dream" Martin Luther King's historic words still resound in our minds today, and for Salia Sanou, the famous speech given in 1963 by the great civil rights activist was also an act of poetry. The choreographer then wondered whether we can still have a common dream. Do we still have the force required, the right to do so, and the aspiration? YeBut dreaming, both personally and collectively, is essential. After a series of duos, Salia Sanou has come back to a larger form, in this case with four singers and eight dancers, clearly intending to restore enchantment to lives locked down, weaving dance with music composed by Lokua Kanza and songs written by Ca¬pitaine Alexandre and Gaël Faye. The work D'un rêve is both serious and light, singing and dancing an ode to life, rejecting any ascendancy over the body. Indeed, when addressing inequality, when challenging borders or exile, it is always possible to rise up in joy.
---
CONCEPTION & CHORÉGRAPHIE Salia Sanou
CRÉATION MUSICALE LOKUA KANZA // TEXTE & CHANSONS CAPITAINE ALEXANDRE, GAËL FAYE // SCÉNOGRAPHIE MATHIEU LORRY DUPUY // LUMIÈRE MARIE-CHRISTINE SOMA // COSTUMES MATHILDE POSSOZ // CRÉATION VIDÉO GAËL BONNEFON
AVEC MILANE CATHALA-DIFABRIZIO, OUSSÉNI DABARÉ, MIA GIVENS, KEVIN CHARLEMAGNE KABORE, LILOU NIANG, ELITHIA RABENJAMINA, MARIUS SAWADOGO, AKEEM WASHKO
& LES CHANTEUSES LYDIE ALBERTO, ANGE FANDOH, VIRGINIE HOMBEL, DOMINIQUE MAGLOIRE
---
DANS LE CADRE DES SAISONS DU THÉÂTRE DE LA VILLE HORS LES MURS ET DU THÉÂTRE DU CHÂTELET