CREATION / PERFORMING ARTS
MONJOUR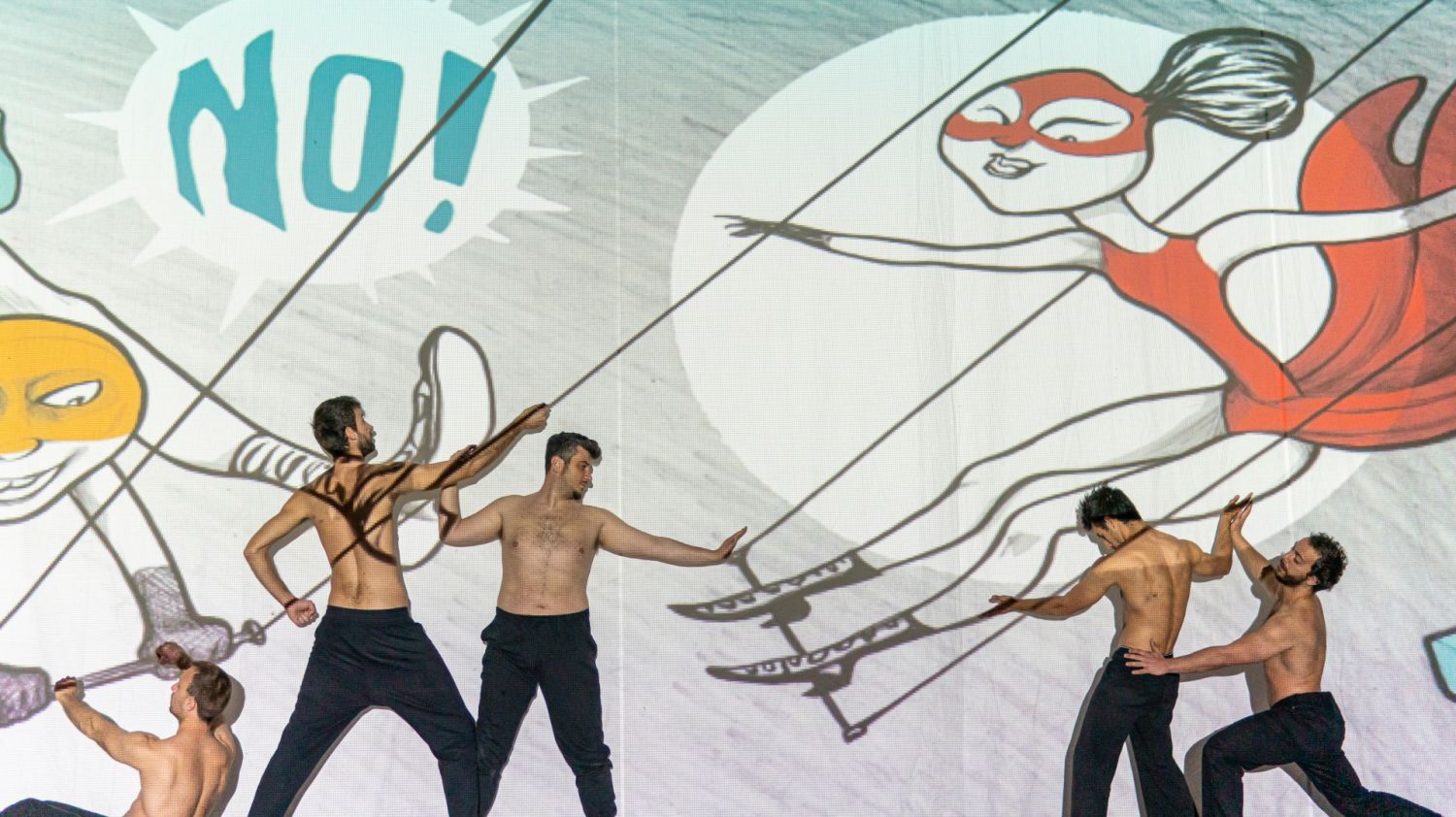 Ticketing opens on 1/15/22
Early ticketing opens on "1/18/22"
Description
A facetious review, set against cartoons, with a wealth of movements and counter-movements between bodies, dance and comedy.
Silvia Gribaudi cultivates a mischievous form of humor, and can thus divert and manipulate the standards and stereotypes that determine our perception of the body in everyday life. Every one of her delightfully iconoclastic performances establishes dialogue with the audience, yet never imposes anything. "This is for you" is the refrain of the Magnificent Five in MONJOUR: two acrobats, two dancers and a comedian, each one a virtuoso. The protagonists follow the instructions of the director of a modern circus who, seated in the audience constantly unravels the images created on the stage. Gribaudi's brilliant self-mockery finds a colorful rejoinder in pop images, part cartoon caricature part manga, as drawn by Francesca Ghermandi, the artist-cartoonist who designed the sets. Laughter both intelligent and liberating.
& MATTEO MAFFESANTI // CRÉATION DESSINS FRANCESCA GHERMANDI // CONSEIL DRAMATURGIQUE MATTEO MAFFESANTI // CRÉATION MATÉRIEL ARTISTIQUE SILVIA GRIBAUDI, SALVATORE CAPPELLO, NICOLA SIMONE CISTERNINO, RICCARDO GURATTI, FABIO MAGNANI, TIMOTHÉE-AÏNA MEIFFREN // LUMIÈRES LEONARDO BENETOLLO // MUSIQUE NICOLA RATTI
AVEC SALVATORE CAPPELLO, NICOLA SIMONE CISTERNINO, RICCARDO GURATTI, FABIO MAGNANI, TIMOTHÉE-AÏNA MEIFFREN, SILVIA GRIBAUDI