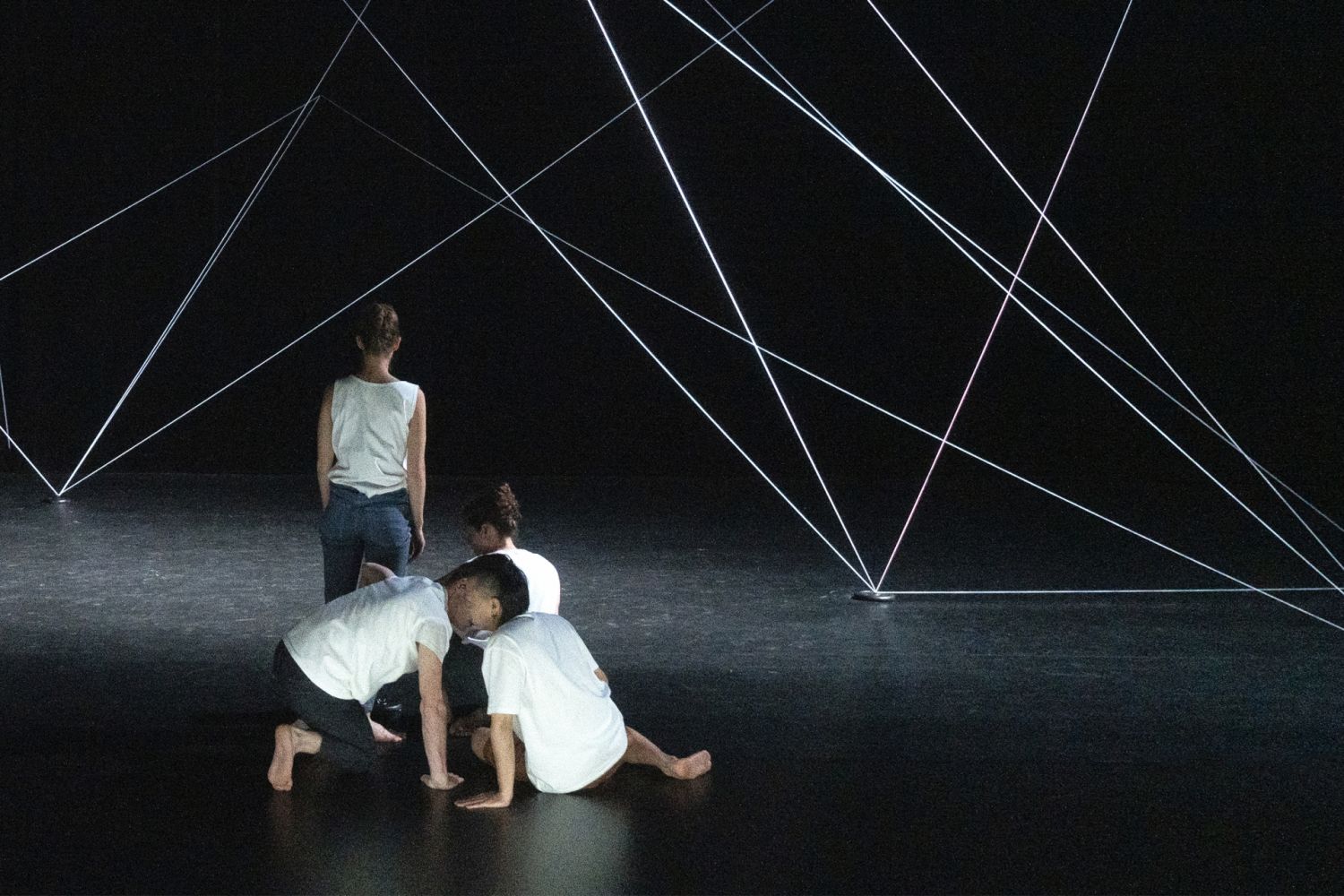 A choreography of feelings for tangible space, revealing attraction as a musical force.
Beams, white threads, like rays of light cutting through the dark, connect the earth to infinity, intersecting in complex geometry as seen, for example, in a system of thought imposing its own beauty and its own rules. Thus a vaulted arch is formed by two women and two men living through an existential adventure, sovereign bodies yet conjoined through their movements, as if forming a single organism.
The choreography, without narrative or abstract content, composes a musical score that has the entire space vibrating, culminating in a festive trance with blacklight illuminating the white of the bodies and of the cords, cords that form the structure of the space of the mind and that will release their tension through the effect of the dancing, cords as the strings of a musical quartet where the dancers are performers and masters, then finally with their own vocal chords triggering musical tracks while dancing. An excursion into lunar night and enchantment.
---
CONCEPTION, CHORÉGRAPHIE & SCÉNOGRAPHIE Vincent Dupont
COMPOSITION MUSICALE JEAN-BAPTISTE JULIEN // LUMIÈRE YVES GODIN // DISPOSITIF SONORE MAXIME FABRE // COSTUMES LAURENCE ALQUIER // COLLABORATION ARTISTIQUE MYRIAM LEBRETON
AVEC RAPHAËL DUPIN, KIDOWS KIM, ALINE LANDREAU, FLORA SCHIPPER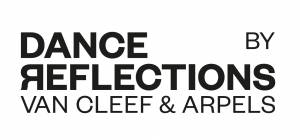 Wed 17 Nov 2021
8:00 PM
10 € to 26 €
Thu 18 Nov 2021
8:00 PM
10 € to 26 €
Fri 19 Nov 2021
8:00 PM
10 € to 26 €
Sat 20 Nov 2021
8:00 PM
10 € to 26 €