CREATION
Une télévision française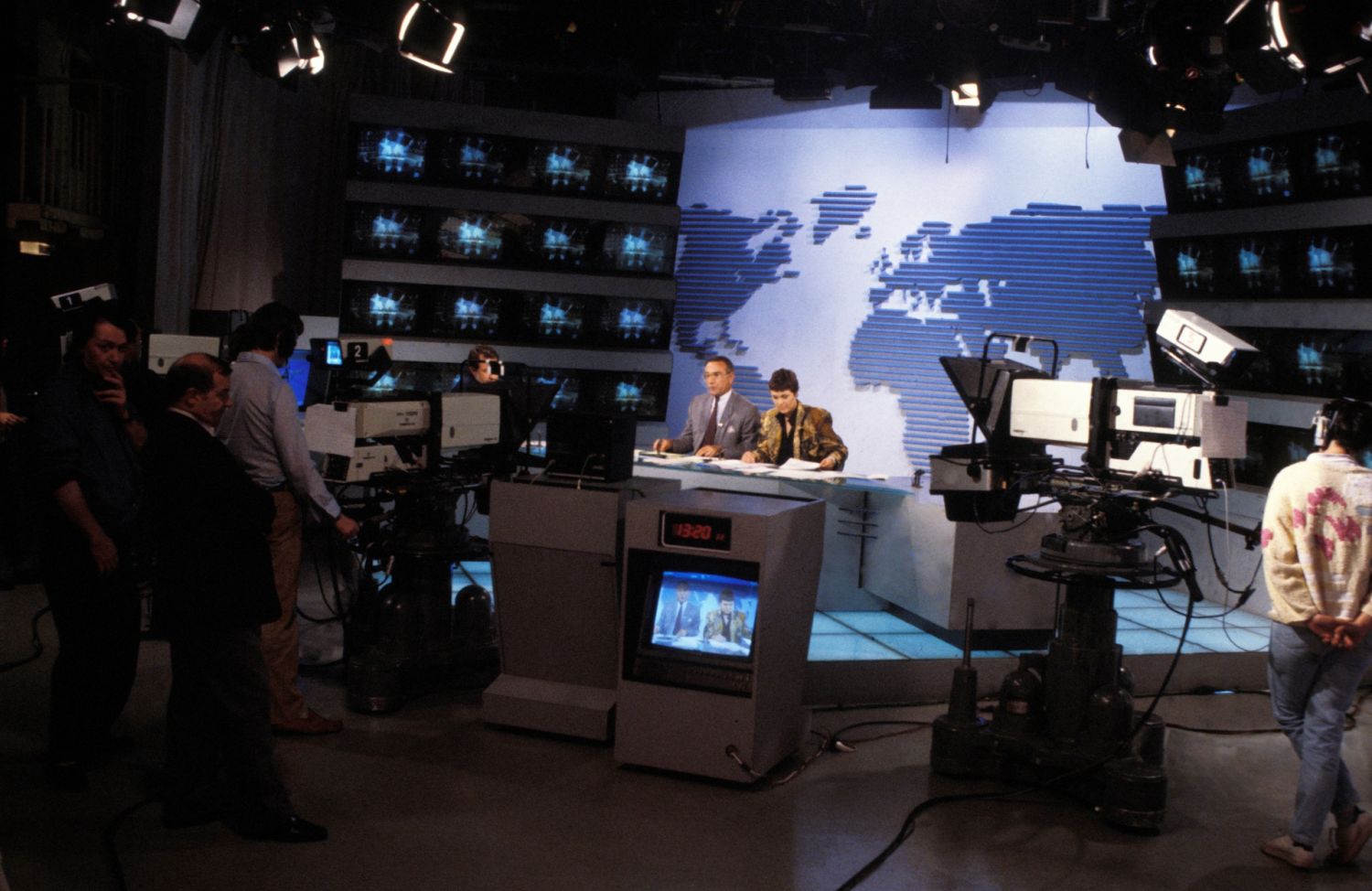 TEXTE & MISE EN SCÈNE
Thomas Quillardet
Place
Schedules

according to the days of performance
15:00 / 19:00
Duration
03:00 avec entracte
Description
The privatization of a major public television channel – an era and our recollections.
On April 16, 1987, Francis Bouygues, a magnate in the construction and public works sector in France, acquired (for 3 billion francs) a 50% capital interest in the television channel TF1. For Thomas Quil¬lardet, the privatization of a major public service channel, granted for what was allegedly the "best cultural bid," marked the advent of a new era where the ideological left-right divide became blurred. Une télévision française emerged from research in the archives of France's national audiovisual institute (INA) and is based on documentary evidence, going beyond the level of a simple documentary report to recreate the spirit of the era. Here we see ten years of history in France designed as a physical journey through the editorial offices of TF1, as well as through the halls of power, seeing the experience, inevitably subjective, of the men and women involved.
---
REPRÉSENTATION EN AUDIODESCRIPTION
le dimanche 16 janvier à 15h précédée d'une visite tactile
En partenariat avec Accès culture, des spectacles de théâtre et de danse sont proposés en audiodescription par un système de casque à haute fréquence. Une approche tactile du décor est organisée avant la représentation.
Réservation de l'audiodescription : csimon@theatredelaville.com / téléphone : 01 48 87 59 50
Un tarif préférentiel est accordé pour la personne aveugle ou malvoyante et son accompagnateur.
TEXTE & MISE EN SCÈNE Thomas Quillardet
ASSISTANTE À LA MISE EN SCÈNE TITIANE BARTHEL // SCÉNOGRAPHIE LISA NAVARRO // COSTUMES BENJAMIN MOREAU // CRÉATION SON JULIEN FEZANS // CRÉATION LUMIÈRES ANNE VAGLIO // CHEF DE CHANT ERNESTINE BLUTEAU
AVEC AGNÈS ADAM, JEAN-BAPTISTE ANOUMON, ÉMILIE BABA, BENOÎT CARRÉ, FLORENT CHEIPPE, CHARLOTTE CORMAN, BÉNÉDICTE MBEMBA, JOSUÉ NDOFUSU, BLAISE PETTEBONE ET ANNE-LAURE TONDU