Saison 2022-2023
Benjamin Millepied
Be Here Now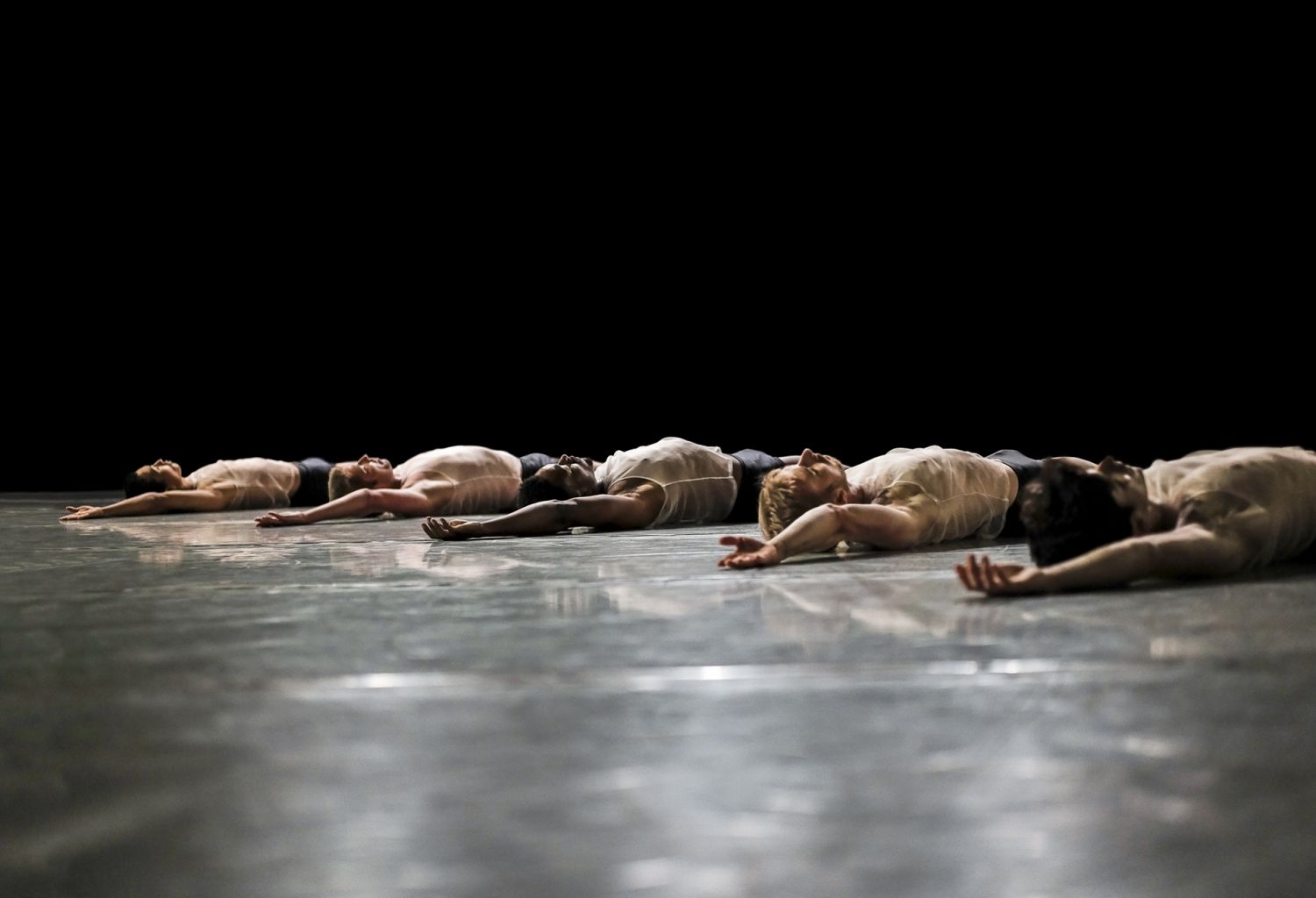 An hour of unremitting dance in the dynamic clear-cut style of Benjamin Millepied, with live music and graphic art.
Benjamin Millepied is back, and has brought with him the Los Angeles Dance Project which he founded in 2012. Ten dancers from the company are here with the former director of the Paris Opera Ballet to present an original work, sustained in tempo, and set as duos, trios, quartets and group tableaux, carried forward by the depth of sound of a string quartet composed by Caroline Shaw and the dynamic percussion of Andy Akiho, two outstanding figures on the young music scene in New York; plus Barbara Kruger, a pioneer of the slogan made art, and now doing scenography for a work embracing decades of American dynamics.
Thomas Hahn
CHOREOGRAPHY Benjamin Millepied
MUSIC CAROLINE SHAW, ANDY AKIHO / SETS BARBARA KRUGER / LIGHTING CLIFTON TAYLOR / COSTUMES BENJAMIN MILLEPIED
WITH DOUG BAUM, MARISSA BROWN, LORRIN BRUBAKER, COURTNEY CONOVAN, OLIVER GREENE-CRAMER, DAPHNE FERNBERGER, DAVID ADRIAN FREELAND JR., MARIO GONZALEZ, SIERRA HERRERA, DAISY JACOBSON, PAYTON JOHNSON, SHU KINOUCHI, PETER MAZUROWSKI, VINICIUS SILVA, NAYOMI VAN BRUNT
PRODUCTION L.A. Dance Project. AVEC LE SOUTIEN DE Dance Reflections by Van Cleef & Arpels. CORÉALISATION Théâtre de la Ville-Paris – Théâtre du Châtelet. Dans le cadre des saisons du Théâtre du Châtelet et du Théâtre de la Ville hors les murs. DIFFUSION Les Visiteurs du Soir. BOOKING AGENT Les Visiteurs du Soir (pour la version ENG).
Thu 13 Oct 2022
8:00 PM
10 € à 45 €
Fri 14 Oct 2022
8:00 PM
10 € à 45 €
Sat 15 Oct 2022
8:00 PM
10 € à 45 €
Sun 16 Oct 2022
6:00 PM
10 € à 45 €