NEW PRODUCTION / « UNE JOURNÉE AVEC CRISTIANA MORGANTI »
BEHIND THE LIGHT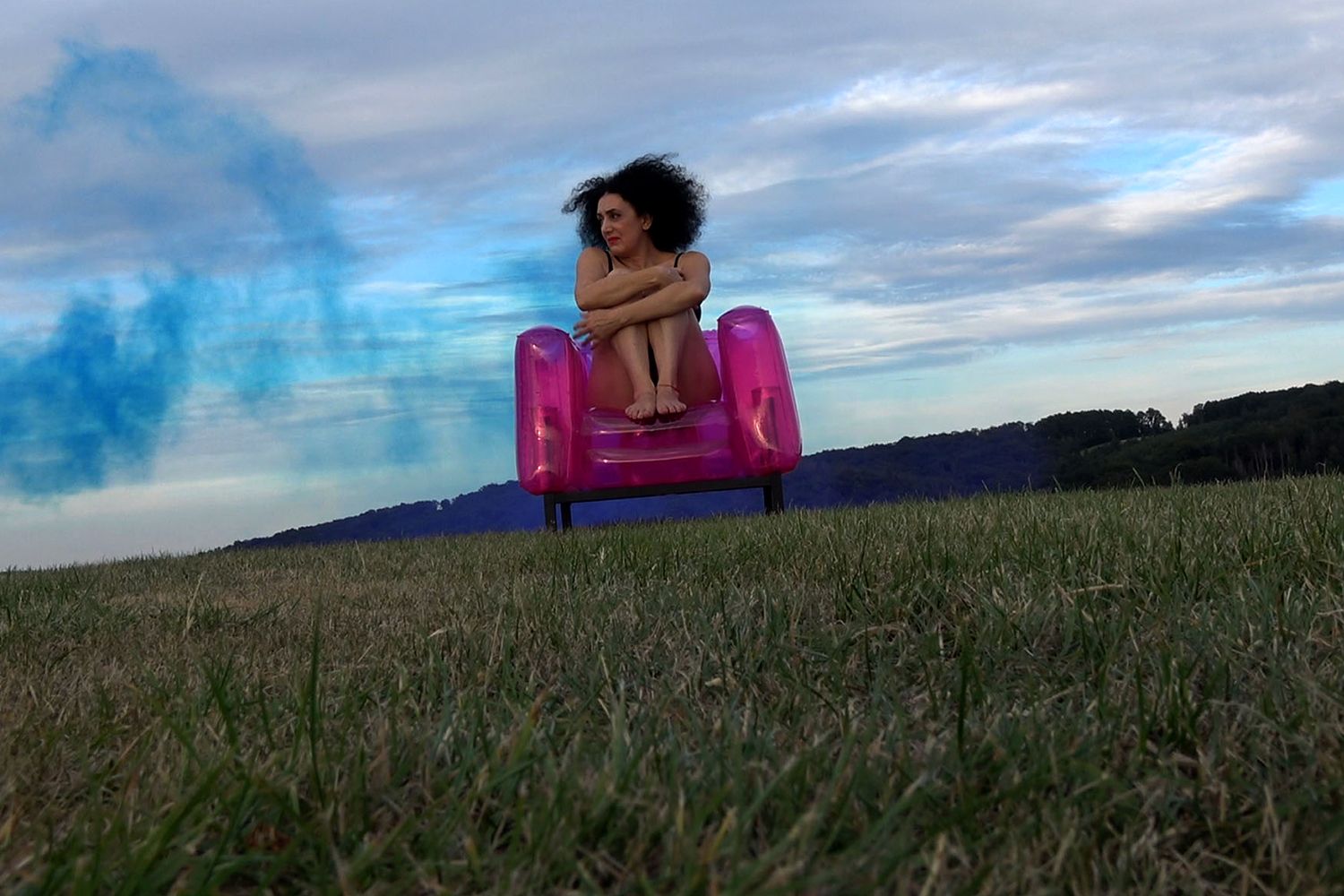 CHOREOGRAPHY & DRAMATURGY
Cristiana Morganti
Place

Description
After telling the tale of her life as a dancer with Pina Bausch, the ebullient Cristiana Morganti now presents the narrative of "her" lockdown, in a new solo with humor and vitality.
For a decade, the dancer formerly with Pina Bausch intrigued and charmed us with Moving with Pina and Jessica and Me, solo works based on her life, conveying her impressions and feelings.
Then suddenly it was the pandemic, and lockdown. Everything ground to a halt and had to be reinvented on line. Everyone was busy filming themselves on their cellphones. There was something Cristiana had never done. It was not her choice, but she embarked on the venture, like Alice in SocialMediaLand. She has rediscovered herself, and is still as funny as ever, never short of witty insights. These adventures clearly had to be shared.
CHOREOGRAPHY & DRAMATURGY Cristiana Morganti
DIRECTION CRISTIANA MORGANTI, GLORIA PARIS / SCENOGRAPHY & LIGHTING LAURENT P. BERGER / VIDEO CONNIE PRANTERA
PRODUCTION ATP Teatri di Pistoia Centro di Produzione Teatrale. COPRODUCTION Théâtre de la Ville-Paris – Fondazione I Teatri, Reggio Emilia – MA Scène nationale-Pays de Montbéliard – Centro Servizi Culturali Santa Chiara di Trento – Teatro Stabile del Veneto. PRODUCTION EXECUTIVE Lisa Cantini. BUREAU Stampa Elisa Sirianni.
Tous nos remerciements au Ministère de la Culture et de la Science de la region de la Nord Rhine-Westphalia, à Francesca Della Monica et à la Peter Kowald Gesellschaft / ORT e.V. Wuppertal
Diffusion en Italie Roberta Righi
Management à l'international Aldo Grompone