NEW PRODUCTION
Off-site
Broken chord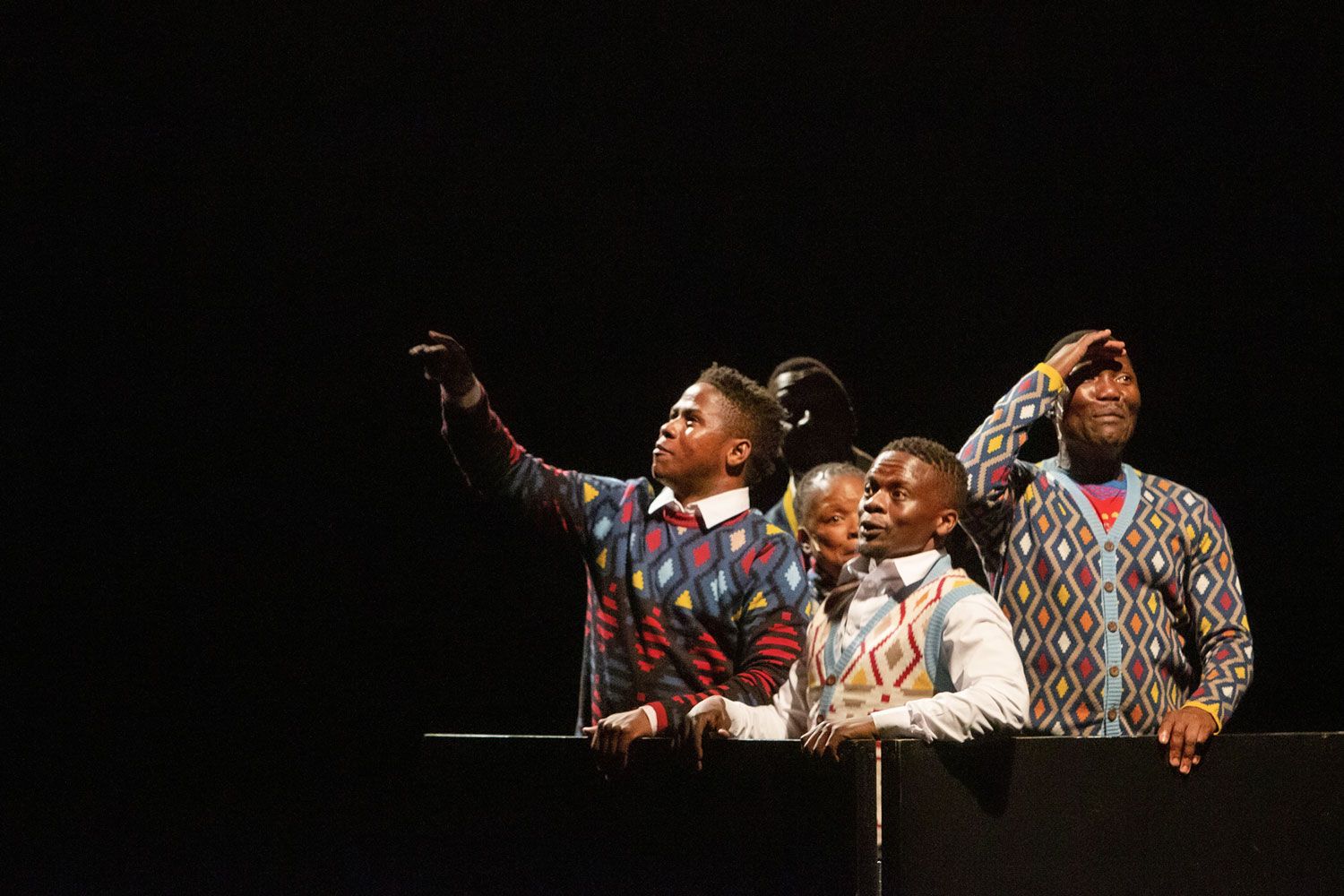 Credits
Gregory Maqoma / Thuthuka Sibisi

Schedules

according to the days of performance
16:00 / 20:00
Description
In the late 19th century, a South African choir made a great impression on Western countries. Gregory Maqoma is devoting this powerful performance of song and dance to the choir.
Gregory Maqoma based his work on the story of the Native Choir, a talented South African group that set off to try their luck performing in the United Kingdom. As soon as they landed they were met with ra¬cism, but eventually the group made their way, impressing audiences, and even Queen Victoria. Gregory Maqoma, the choreographer from Johannesburg has collaborated with the composer Thuthuka Sibisi, after previously working with him on a project by William Kentridge, and has devised the path followed by the Native Choir with four singers, himself the fabulous dancer, and a large choir, ready for a dialogue between continents and eras. Gregory Maqoma draws beauty from dance and singing, always including intelligent political awareness and links to the history of his forebears who struggled and lost their lives in the fight against the injustice of colonial powers.
Thomas Hahn
ORIGINAL IDEA Gregory Maqoma, Thuthuka Sibisi WITH Ensemble AEDES
CHOREOGRAPHY GREGORY MAQOMA COMPOSITION & MUSICAL DIRECTION THUTHUKA SIBISI DRAMATURGY SHANELL WINLOCK SOUND NTHUTHUKO MBUYAZI COSTUMES MAXHOSA BY LADUMA NGXOKOLO
WITH GREGORY MAQOMA, XOLISILE BONGWANA, ZANDILE HLATSHWAYO, SIPHIWE NKABINDE, LUBABALO VELEBAYI SONG & DANCE, LES CHORISTES DE L'ENSEMBLE AEDES & MATHIEU ROMANO CHOIR MASTER
PRODUCTION EXÉCUTIVE Gregory Maqoma Industries. COPRODUCTION Festival Grec, Barcelone – Manchester International Festival – Théâtre de la Ville-Paris – Weimar Arts Festival (National Theater) – Festpielhaus St Pölten – Torinodanza Festival / Teatro Stabile di Torino, Teatro Nazionale – Festival Aperto, Fondazione I Teatri, Reggio Emilia – Stanford Live at Stanford University. CORÉALISATION Théâtre de la Ville-Paris – Philharmonie de Paris.