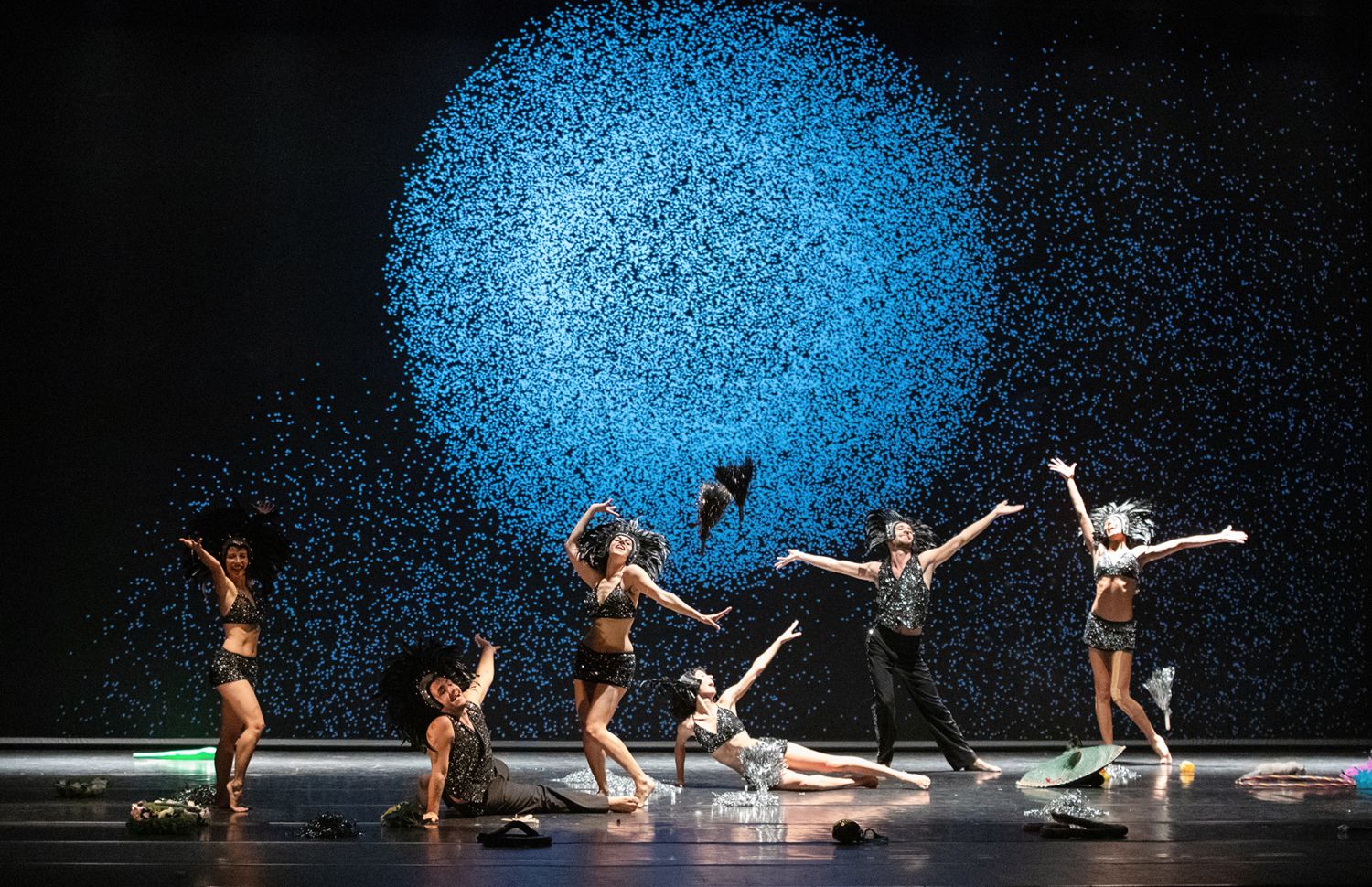 A burlesque comedy on human nature and our wild determination to seduce.
Hell has been a constant source of inspiration for artists, and Italy, from Dante and The Divine Comedy to Romeo Castellucci, has an extraordinary range of renditions of the eternal fire. Roberto Castello is clearly part of this heritage but, no doubt to help us understand, he has hell right in the middle of our everyday concerns. "Hell is others," said Jean-Paul Sartre. For Castello it is an ego waltz, a tragedy mischievously verging into grotesque comedy, as presented in the breathtaking performance by the dancers.
CHOREOGRAPHY, DIRECTION & VIDEO Roberto Castello en collaboration avec Alessandra Moretti
WITH ALESSANDRA MORETTI / MUSIC MARCO ZANOTTI WITH ANDREA TARAVELLI / LIGHTING LEONARDO BADALASSI / 3D ANIMATION ROBERTO CASTELLO ADVISED BY ENRICO NENCINI / COSTUMES DESIRÉE COSTANZO
WITH MARTINA AUDDINO, ERICA BRAVINI, RICCARDO DE SIMONE, SUSANNAH IHEME, MICHAEL INCARBONE, ALESSANDRA MORETTI, GISELDA RANIER
PRODUCTION ALDES. COPRODUCTION CCN de Nantes dans le cadre de l'accueil-studio, soutenu par le ministère de la Culture/DRAC des Pays de la Loire – Romaeuropa Festival – Théâtre des 13 vents, Centre dramatique national Montpellier – Palcoscenico Danza – Fondazione TPE. AVEC LE SOUTIEN DU RESISTERE E CREARE – Fondazione Luzzati Teatro della Tosse – ARTEFICI. ResidenzeCreativeFvg / Artisti Associati – MIC/Direzione Generale Spettacolo - REGIONE TOSCANA/Sistema Regionale dello Spettacolo.
AVEC LE SOUTIEN DE MIC - Ministero della Cultura** (...+ Regione Toscana / Sistema Regionale dello Spettacolo).
Tue 6 Jun 2023
8:00 PM
10 € à 26 €
Wed 7 Jun 2023
8:00 PM
10 € à 26 €