Saison 2022-2023
La Visita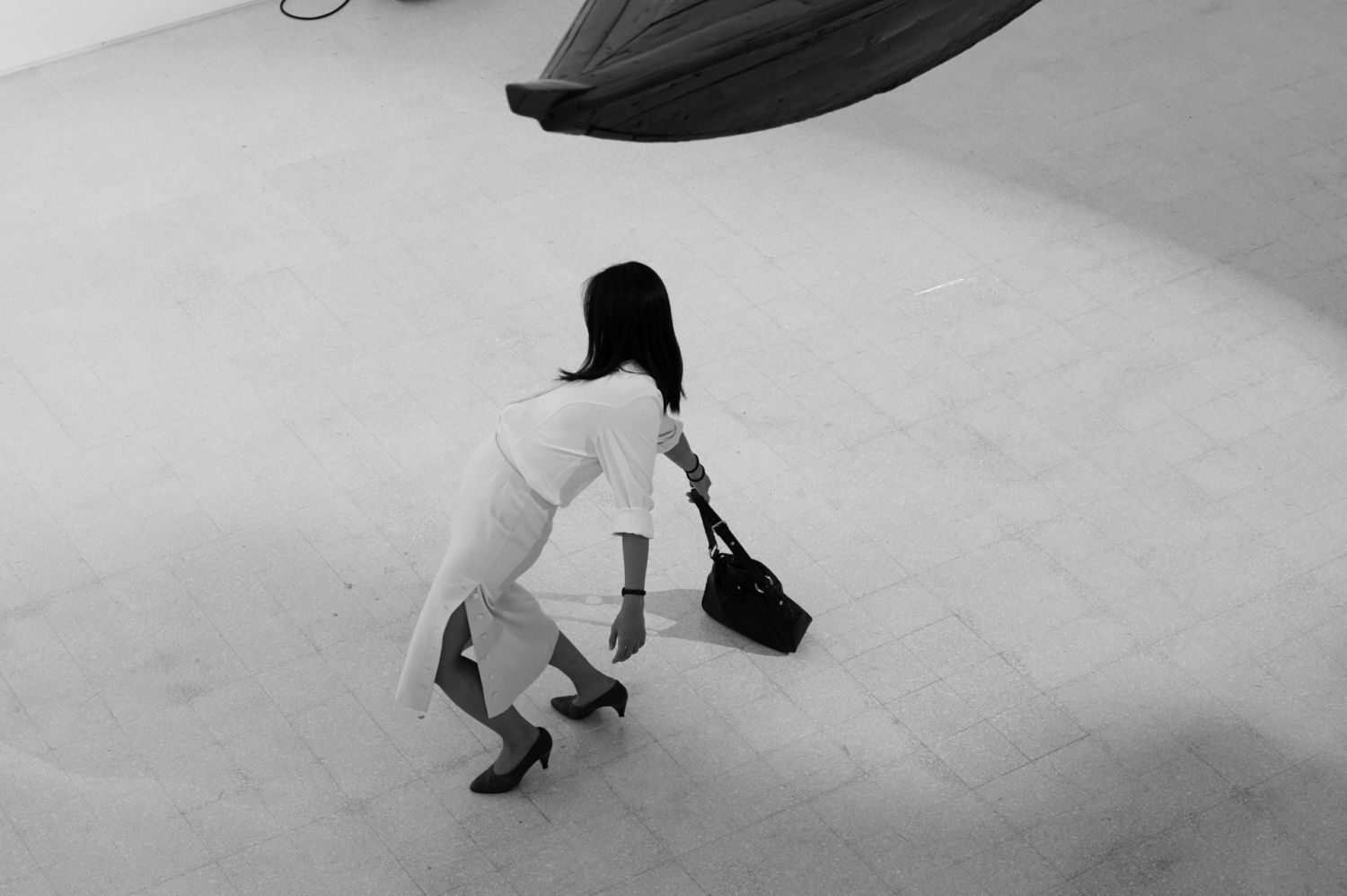 A choreographic thriller, an ambulatory path through the Salpêtrière Chapel, as Peeping Tom emerges from the black box to reveal strange aspects hidden in everyday life.
Peeping Tom is a virtuoso master of surreal atmospheres, haunted settings and subtle special effects. This time he takes us away from the theater to a special site where the story will be played out, with dramas and confrontations, starting with paintings and statues. This is a highly unusual visit where reality, fictional characters and works of art come together, tumble together, as if in a dream. The subconscious prevails over everyday rationalism, doing away with certain taboos, and with all the delicacy and humor that are the basis for the original love story between Peeping Tom and the audience.
Thomas Hahn
---
Peeping Tom
ORIGINAL IDEA & DIRECTION GABRIELA CARRIZO
SOUND COMPOSITION RAPHAËLLE LATINI
SCENOGRAPHY AMBER VANDENHOECK
AIDE À LA DRAMATURGIE RAPHAËLLE LATINI
CONCEPTION LUMIÈRES BRAM GELDHOF
ACCESSOIRES ET COSTUMES NINA LOPEZ LE GALLIARD
AIDE À LA CRÉATION HELENA CASAS, LAUREN LANGLOIS, SÉBASTIEN PARIZEL
CRÉATION & INTERPRÉTATION CHARLOTTE CLAMENS, EURUDIKE DE BEUL, MARIE GYSELBRECHT, BRANDON LAGAERT, YICHUN LIU, ROMEU RUNA
TOGETHER WITH PEOPLE WORKING IN DIFFERENT PROFESSIONAL CAPACITIES L'HÔPITAL PITIÉ-SALPÊTRIÈRE
PRODUCTION Peeping Tom. COPRODUCTION Théâtre de la Ville-Paris – KMSKA, Koninklijk Museum voor Schone Kunsten Antwerpen – Biennale de la Danse de Lyon – Fondazione I Teatri (Reggio Emilia)
La Visita est réalisé avec le soutien du Tax Shelter du Gouvernement fédéral belge, la Collezione Maramotti (Reggio Emilia), la plateforme FEDORA et Nexo Digital.
Thu 22 Sep 2022
8:00 PM
10 € à 27 €
Full
Tickets on sale on-site before each performance.*
Fri 23 Sep 2022
8:00 PM
10 € à 27 €
Full
Tickets on sale on-site before each performance.*
Sat 24 Sep 2022
8:00 PM
10 € à 27 €
Full
Tickets on sale on-site before each performance.*
Mon 26 Sep 2022
8:00 PM
10 € à 27 €
Full
Tickets on sale on-site before each performance.*
Tue 27 Sep 2022
8:00 PM
10 € à 27 €
Full
Tickets on sale on-site before each performance.*
Wed 28 Sep 2022
8:00 PM
10 € à 27 €
Full
Tickets on sale on-site before each performance.*
Thu 29 Sep 2022
8:00 PM
10 € à 27 €
Full
Tickets on sale on-site before each performance.*
Fri 30 Sep 2022
8:00 PM
10 € à 27 €
Full
Tickets on sale on-site before each performance.*
Sat 1 Oct 2022
8:00 PM
10 € à 27 €
Full
Tickets on sale on-site before each performance.*
*Within available seats limit