Saison 2022-2023
Amandine Beyer & Gli Incogniti / Jakes Aymonino & La Manufacture Verbale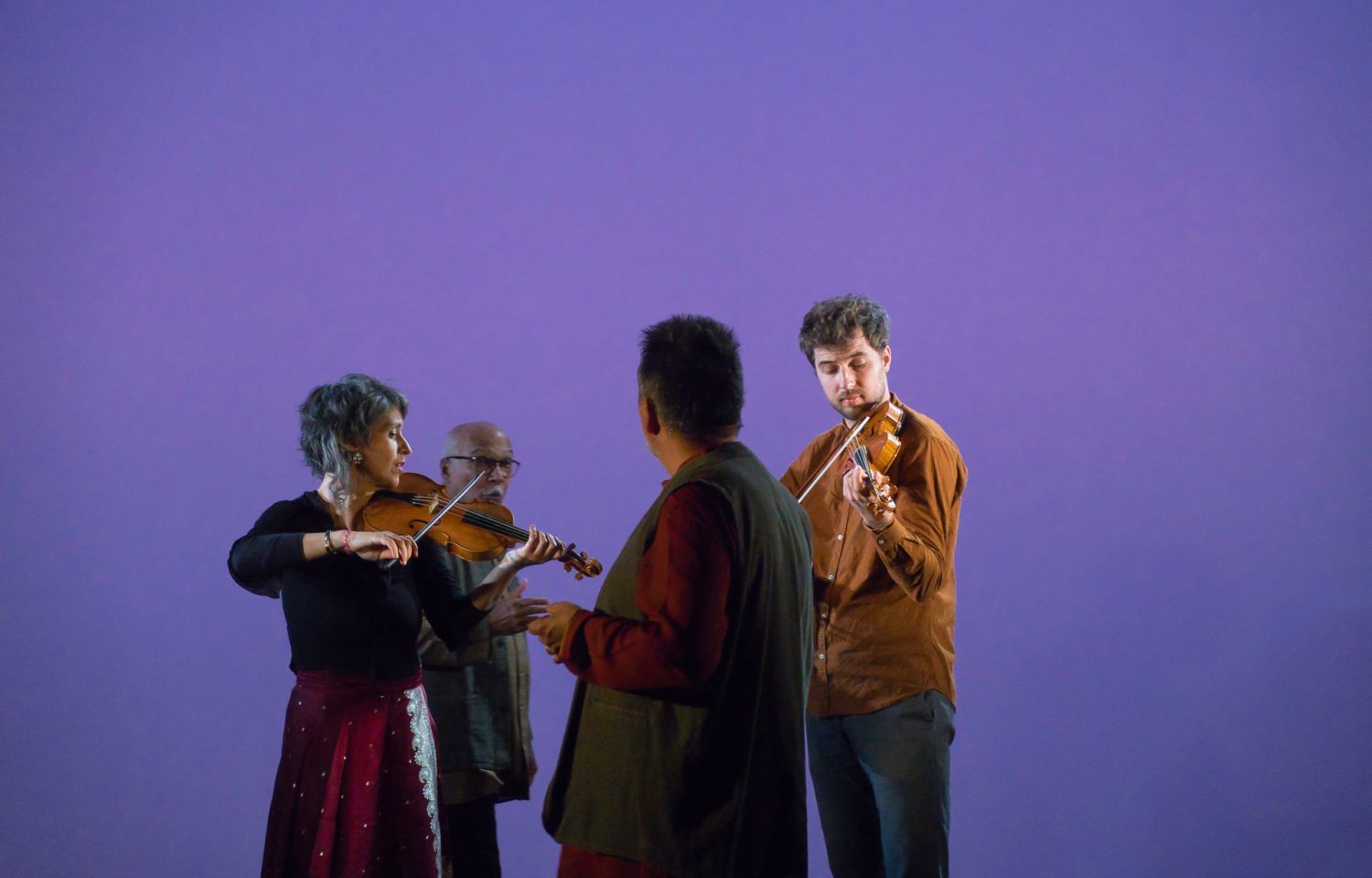 LO VIATGE D'AMOR
THE PATH OF LOVE
Two ensembles, Gli Incogniti and La Manufacture Verbale, came together and a bewitching work has emerged from the encounter with the original music Lo viatge d'amor combining the imagination of baroque composers and a wealth of sung verse from Occitania. Gli Incogniti, founded by Amandine Beyer, stands as a reference in ba¬roque music, and La Manufacture Verbale explores voice and polyphony in a fascinating quest. A unique encounter not to be missed.
Corelli, Matteis, Bach, Pachelbel, Monteverdi, Songs from Arab countries, India, Occitania, Catalonia, the Limousin region and more
COPRODUCTION Théâtre des Quatre Saisons – OARA (Office Artistique de la Région Nouvelle-Aquitaine) – Gli Incogniti – Chantier Vocal. AIDE À LA CRÉATION & À LA DIFFUSION Théâtre des Quatre Saisons, Gradignan – Ministère de la Culture-Direction Régionale des Affaires Culturelles Nouvelle-Aquitaine – région Nouvelle-Aquitaine – Département de la Gironde.
Sat 10 Jun 2023
4:00 PM
5 € à 20 €
Full
Tickets on sale on-site before each performance.*
*Within available seats limit