23-24 Season
ANTICHAMBRE
Romain Bermond, Jean-Baptiste Maillet • Creation / A visual and musical poem
Book event
Ticketing opens on 11/13/23 at 12:00 PM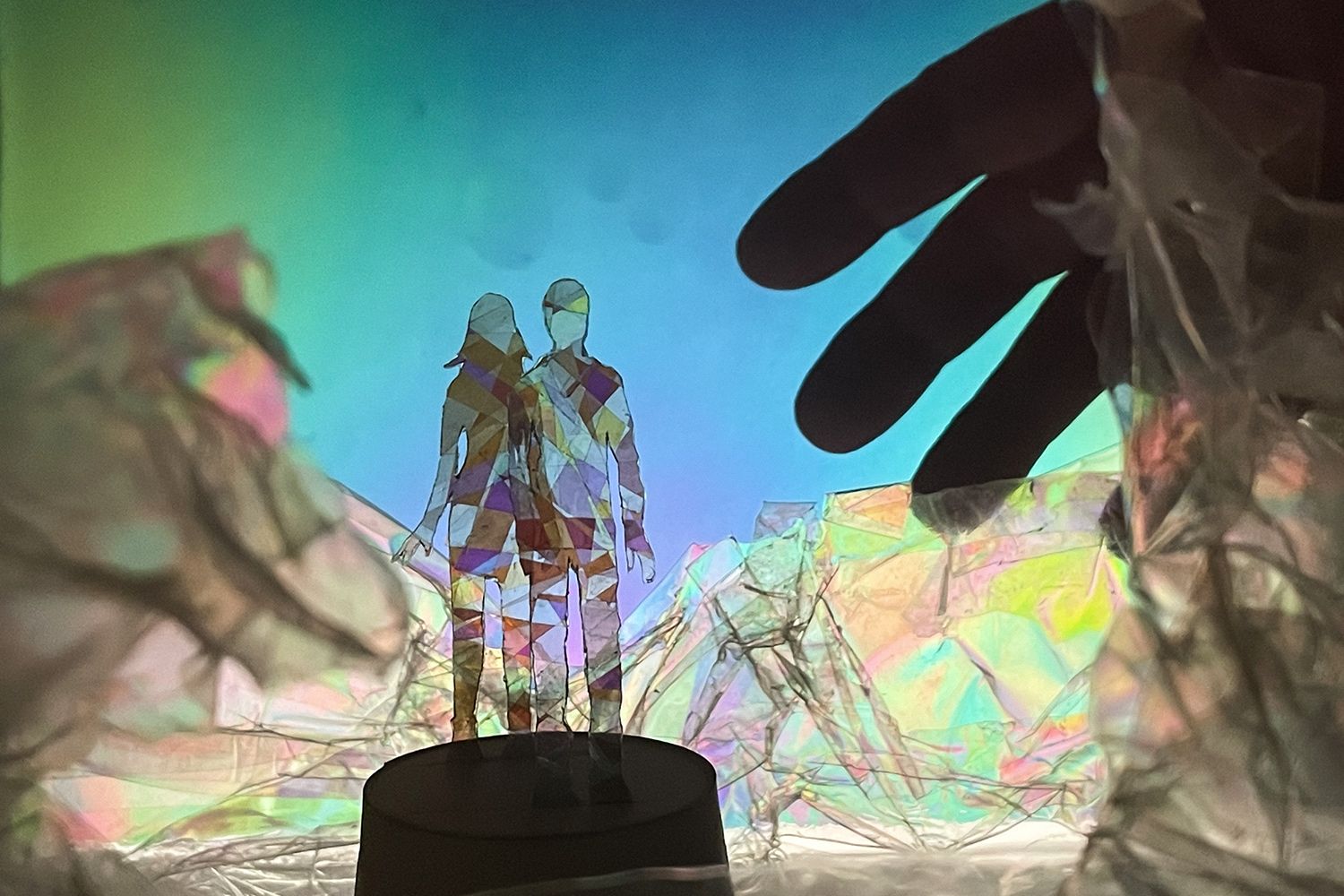 FILM AND MUSIC CREATED IN FRONT OF OUR EYES IN THE COURSE OF A DELICATE, DREAMLIKE JOURNEY.
The writers and performers of Dark Circus and Stellaire have taken their process of live creation and wonderment to a level of even greater intensity. Setting their musical and visual work table center stage, they present a dual revelation to behold and experience: apparently disparate drawings and notes appearing on stage combine to form an entire film, and perhaps emotions will prevail over appearances. Far from a world of images designed to be attractive, the characters in Antichambre have set their approach according to sensations as they feel them. The final images screened are overwhelming, bringing new meaning to the entire story.
Marion Canelas
---
Schedules
10:00, 14:30, 15:00, 19:00
Written and performed by Romain Bermond, Jean-Baptiste Maillet
PRODUCTION STEREOPTIK. EXECUTIVE PRODUCTION LES 2 BUREAUX. COPRODUCTION Théâtre de la Ville-Paris – Le Trident, scène nationale de Cherbourg-en-Cotentin – L'Hectare-Territoires vendômois, centre national de la marionnette – Le Sablier, pôle des arts de la Marionnette en Normandie – Le Parvis, scène nationale de Tarbes Pyrénées – Lux, scène nationale de Valence-Folimage, Valence. IN PARTNERSHIP WITH Échalier, agence rurale de développement culturel Couëtron-au-Perche – Le Théâtre des 2 Rives, Charenton. STEREOPTIK associate artist with Théâtre de la Ville-Paris and l'Hectare, Territoires vendômois, Centre national de la marionnette. STEREOPTIK in a subsidy agreement with DRAC Centre Val-de Loire – Ministry of Culture and Centre-Val de Loire region.
Wed 13 Dec 2023
10:00 AM
From €8 to €16
Thu 14 Dec 2023
10:00 AM
From €8 to €16
Thu 14 Dec 2023
2:30 PM
From €8 to €16
Fri 15 Dec 2023
10:00 AM
From €8 to €16
Fri 15 Dec 2023
7:00 PM
From €8 to €16
Sat 16 Dec 2023
3:00 PM
From €8 to €16
Sat 16 Dec 2023
7:00 PM
From €8 to €16
Tue 19 Dec 2023
10:00 AM
From €8 to €16
Tue 19 Dec 2023
2:30 PM
From €8 to €16
Wed 20 Dec 2023
3:00 PM
From €8 to €16
Thu 21 Dec 2023
10:00 AM
From €8 to €16
Thu 21 Dec 2023
2:30 PM
From €8 to €16
Fri 22 Dec 2023
10:00 AM
From €8 to €16
Fri 22 Dec 2023
7:00 PM
From €8 to €16
Sat 23 Dec 2023
3:00 PM
From €8 to €16