23-24 Season
Chotto Desh
Akram Khan, Sue Buckmaster • Akram Khan company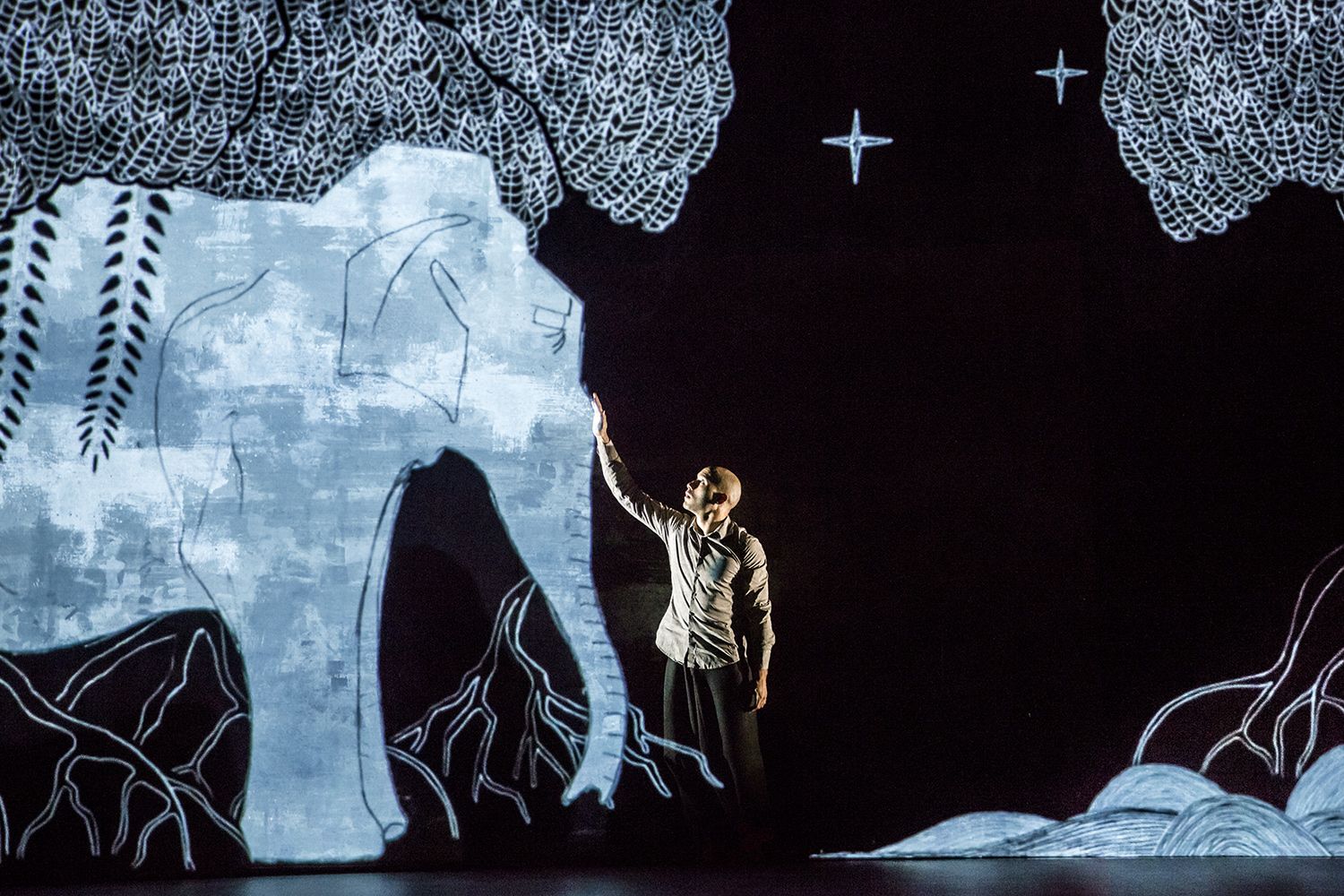 AN UNFORGETTABLE SOLO AND A MAGICAL RELEASE
Chotto Desh is the solo work DESH (meaning "homeland") in a version devised for young audiences. Akram Khan turns the pages of a tale of initiation, full of suspense and striking images. There is the return to the homeland of Bangladesh, the land of his parents who settled in London in 1971, and there is also the construction of the individual self, presented in a deep and evocative rendition with universal elements, danced by a member of the company interacting with an animated film and inspiring wonderment.
Schedules
10:00, 14:30, 15:00, 19:00
Artistic direction & choreography Akram Khan Direction & adaptation Sue Buckmaster
Direction & adaptation Sue Buckmaster (Chotto Desh) Music composition Jocelyn Pook Lighting Guy Hoare Stories invented by Karthika Naïr & Akram Khan Written by Karthika Naïr, Sue Buckmaster & Akram Khan Assistant choreographer Jose Agudo Visual design Tim Yip Animation YeastCulture
With Jasper Narvaez, Nicolas Ricchini, Nicola Monaco (Alternating)
Grandmother's fable from the book The Honey Hunter
PRODUCTION MAC, Belfast. COPRODUCTION MOKO Dance – Akram Khan Company – Sadler's Wells-Londres – DanceEast-Ipswich (UK) – Théâtre de la Ville-Paris – Biennale de la danse de Lyon 2016 – Mercat de les Flors-Barcelone – Stratford Circus Arts Centre.