23-24 Season
LEGS FOR A MERMAID
Lazare • Creation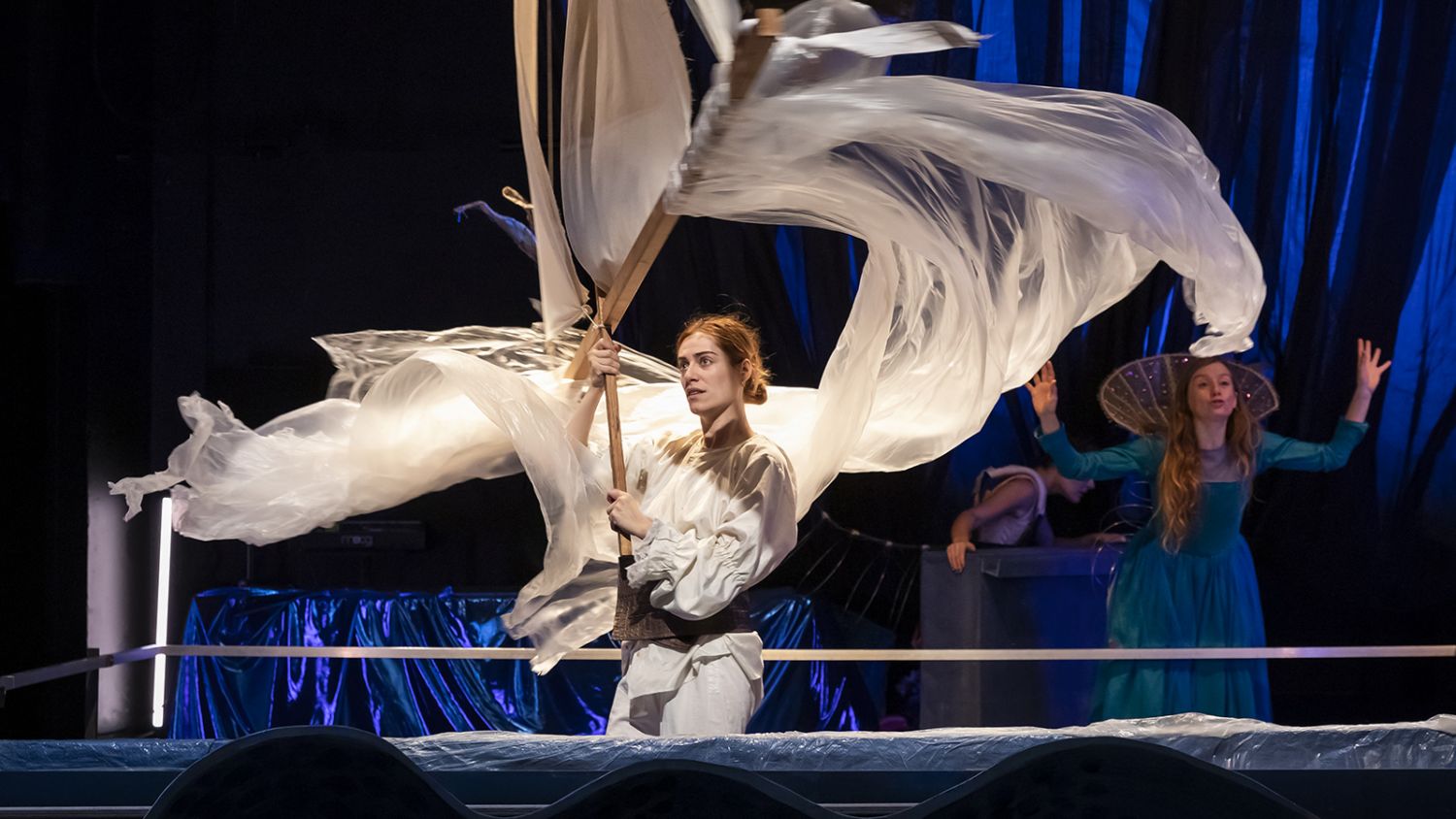 A POETIC AND MUSICAL JOURNEY THROUGH REALMS OF DREAMS AND WONDER IN A CONTEMPORARY VERSION OF THE LITTLE MERMAID.
It is her birthday and the little mermaid raises the lid above the sea, beholding, to her amazement, the wild chaos of the modern world. The new work by Lazare is based on the fairy tale by Hans Christian Andersen and presents a wonderful blend of spoken word and song, giving life to a creature from the sea whose curiosity is, however, very human. She has also mastered the wondrous art of drawing the audience into her enchanting universe, first by saving a prince from drowning and of course falling in love with him, then by introducing an array of characters including a clownfish, a witch, objects that can speak, in other words an entire world of fun bursting forth from Lazare's unbridled and boundless imagination.
Hugues Le Tanneur
Schedules
10:00, 14:00, 16:30, 17:00, 19:00
VITA NOVA
Text & direction Lazare
Artistic collaboration Laurie Bellanca
Lighting Philippe Ulysse
Costumes Raoul Fernandez
Scenography / accessories Lucie Auclair
Construction Lucas Remon
With Laurie Bellanca, Louis Jeffroy, Anaïs Defay, Léa Quinsac
PRODUCTION Vita Nova. COPRODUCTION Théâtre de la Ville-Paris – Le Grand T, Nantes – CDN Les Ilets à Montluçon… (en cours). WITH SUPPORT FROM La Fonderie, Le Mans. Vita Nova est soutenue par le ministère de la Culture – DRAC Île-de-France. JOINTLY PRODUCED BY Vita Nova – Les Plateaux Sauvages, Paris.

Mon 20 Nov 2023
10:00 AM
From €10 to €16
Full
Tickets on sale on-site before each performance.*
Mon 20 Nov 2023
2:00 PM
From €10 to €16
Full
Tickets on sale on-site before each performance.*
Tue 21 Nov 2023
2:00 PM
From €10 to €16
Full
Tickets on sale on-site before each performance.*
Wed 22 Nov 2023
5:00 PM
From €10 to €16
Full
Tickets on sale on-site before each performance.*
Thu 23 Nov 2023
10:00 AM
From €10 to €16
Full
Tickets on sale on-site before each performance.*
Thu 23 Nov 2023
2:00 PM
From €10 to €16
Full
Tickets on sale on-site before each performance.*
Fri 24 Nov 2023
2:00 PM
From €10 to €16
Full
Tickets on sale on-site before each performance.*
Fri 24 Nov 2023
7:00 PM
From €10 to €16
Full
Tickets on sale on-site before each performance.*
Sat 25 Nov 2023
2:00 PM
From €10 to €16
Full
Tickets on sale on-site before each performance.*
Sat 25 Nov 2023
4:30 PM
From €10 to €16
Full
Tickets on sale on-site before each performance.*
Mon 27 Nov 2023
10:00 AM
From €10 to €16
Full
Tickets on sale on-site before each performance.*
Mon 27 Nov 2023
2:00 PM
From €10 to €16
Full
Tickets on sale on-site before each performance.*
Tue 28 Nov 2023
2:00 PM
From €10 to €16
Full
Tickets on sale on-site before each performance.*
Wed 29 Nov 2023
5:00 PM
From €10 to €16
Full
Tickets on sale on-site before each performance.*
Thu 30 Nov 2023
10:00 AM
From €10 to €16
Full
Tickets on sale on-site before each performance.*
Thu 30 Nov 2023
2:00 PM
From €10 to €16
Full
Tickets on sale on-site before each performance.*
Fri 1 Dec 2023
2:00 PM
From €10 to €16
Full
Tickets on sale on-site before each performance.*
Fri 1 Dec 2023
7:00 PM
From €10 to €16
Full
Tickets on sale on-site before each performance.*
Sat 2 Dec 2023
2:00 PM
From €10 to €16
Full
Tickets on sale on-site before each performance.*
Sat 2 Dec 2023
4:30 PM
From €10 to €16
Full
Tickets on sale on-site before each performance.*
*Within available seats limit
Pauline Le Goff - Les Plateaux Sauvages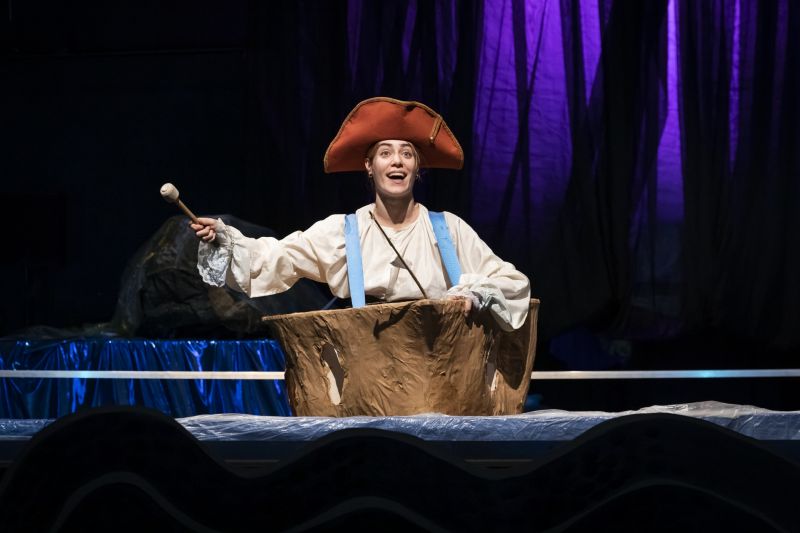 Pauline Le Goff - Les Plateaux Sauvages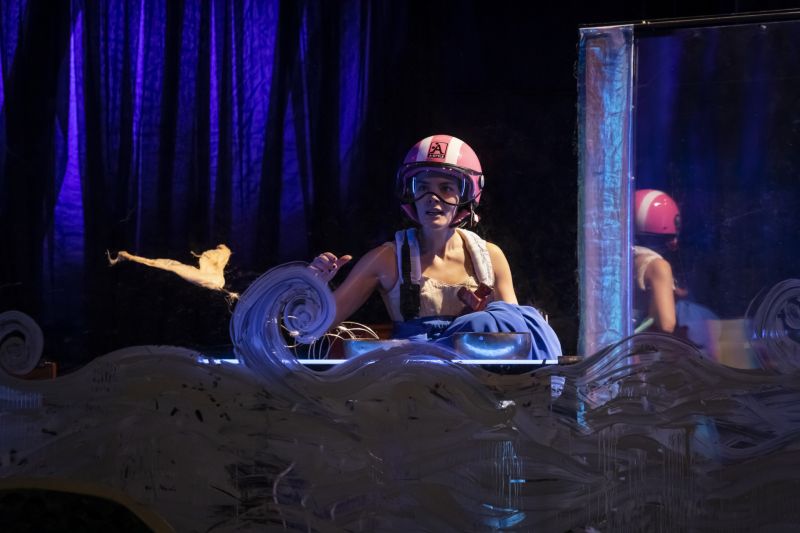 Pauline Le Goff - Les Plateaux Sauvages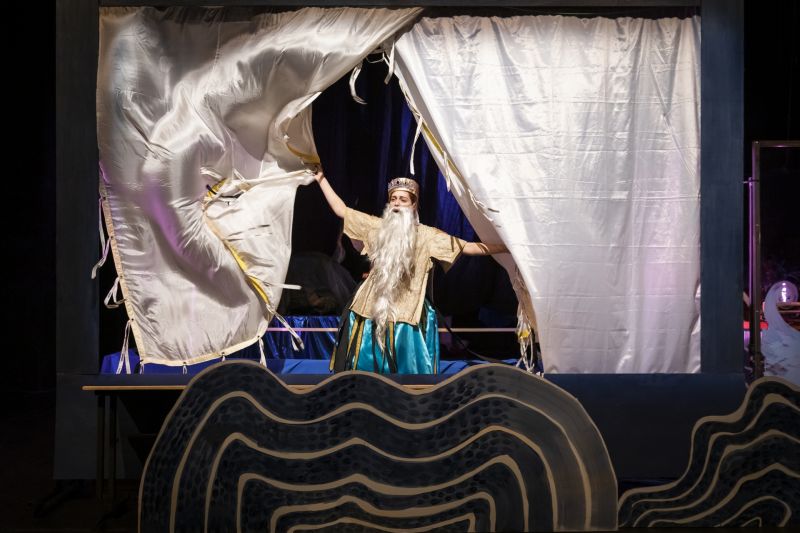 Pauline Le Goff - Les Plateaux Sauvages