23-24 Season
Fantasie minor
Marco Da Silva Ferreira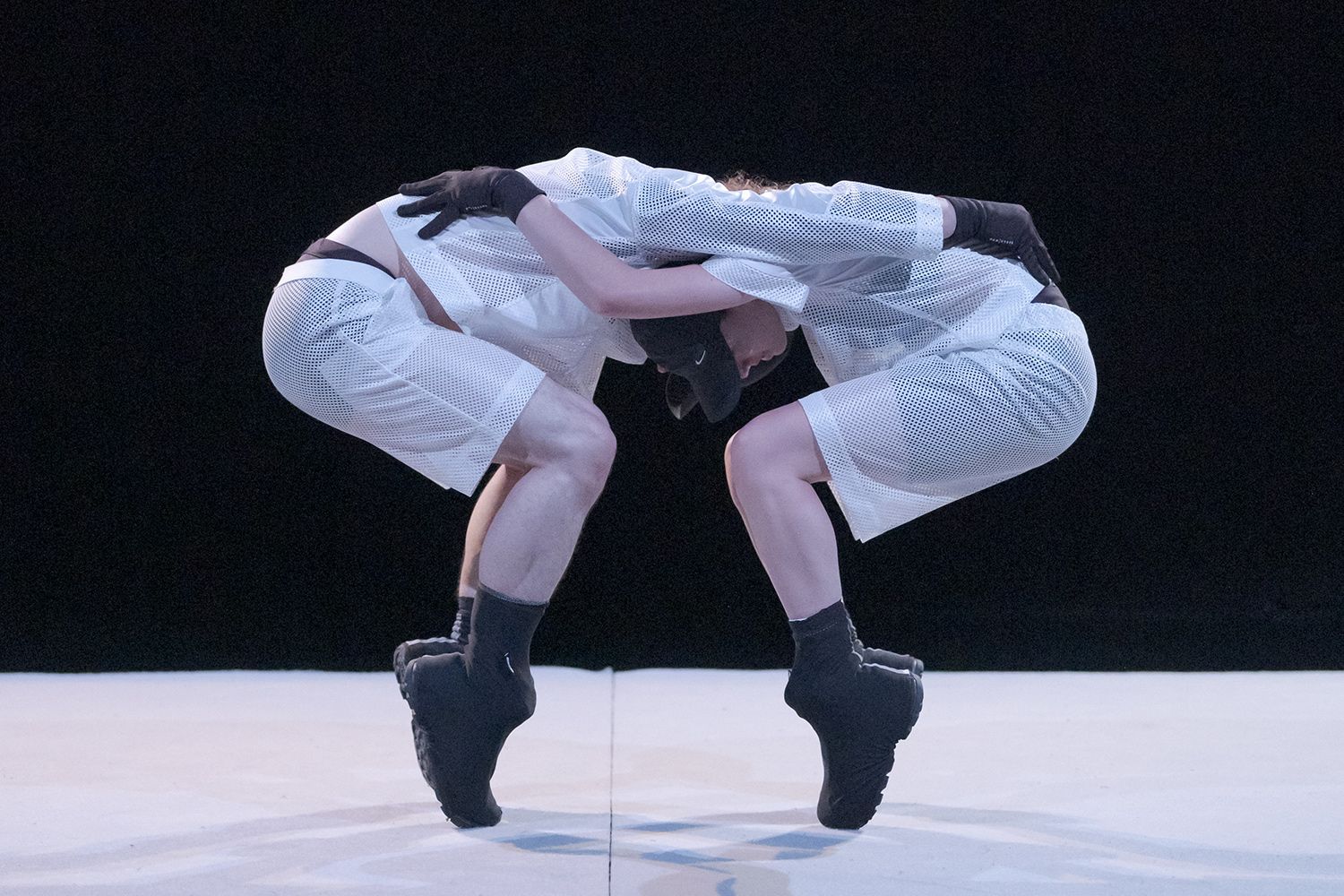 COULD URBAN DANCING BE SCHUBERT-COMPATIBLE?
For a swift, light, surfing experience on Schubert's Fantasia in F minor, two hip hop, dancehall and house dancers are there with their bodies expressing the speed of children impatient to conquer life. With time and the energy and rationale of a performance constantly being reinvented, such a whirlwind attitude may reveal other levels of sensitivity, finer and more private, ranging from fragility to friendship. Thus cracks can appear on the urban façade, leaving scope for intrusions en pointe, but in ballet sneakers specially designed to cross artistic barriers.
---
Schedules
10:00, 14:30, 16:00, 17:00, 19:00
Choreographer Marco Da Silva Ferreira
COLLECTION TOUT-TERRAIN DU CCN DE CAEN EN NORMANDIE
Sound design Rui Lima & Sérgio Martins, based on Fantasie in F minor by Franz Schubert, Piano Lígia Madeira & Luís Duarte Recording & mixing Suse Ribeiro Lighting Marco da Silva Ferreira in collaboration with Florent Beauruelle & Valentin Pasquet Costumes Aleksandar Protic Assistant choreographer Elsa Dumontel
With Anka Postic, Chloé Robidoux
PRODUCTION DÉLÉGUÉE National Choreographic Centre of Caen in Normandy COPRODUCTION Le Trident, national stagE of Cherbourg-en-Cotentin – TANDEM, national stage of Arras-Douai – Culture Commune, scène nationale du bassin minier du Pas-de-Calais – Espace 1789, the Saint-Ouen nationally-renowned stage for dance in Saint-Ouen – Atelier de Paris / CDCN. WITH SUPPORT FROM Ministère de la Culture " Associate Artist Residency scheme» from the DRAC Normandie – departement of Calvados as part of a decentralised residency within the Communauté de communes Terre d'Auge and the Caisse des Dépôts. PRÊT DE STUDIO La Bibi, Caen.
Event organised as part of the France-Portugal 2022 Season. The Centre chorégraphique national de Caen en Normandie is subsidised by the Ministry of Culture – DRAC Normandie, la région Normandie, the city of Caen, the departement of Calvados, the departement of la Manche and the departement of the Orne. It receives support from the Institut français for some of his tours abroad.