23-24 Season
Yës
Fouad Boussouf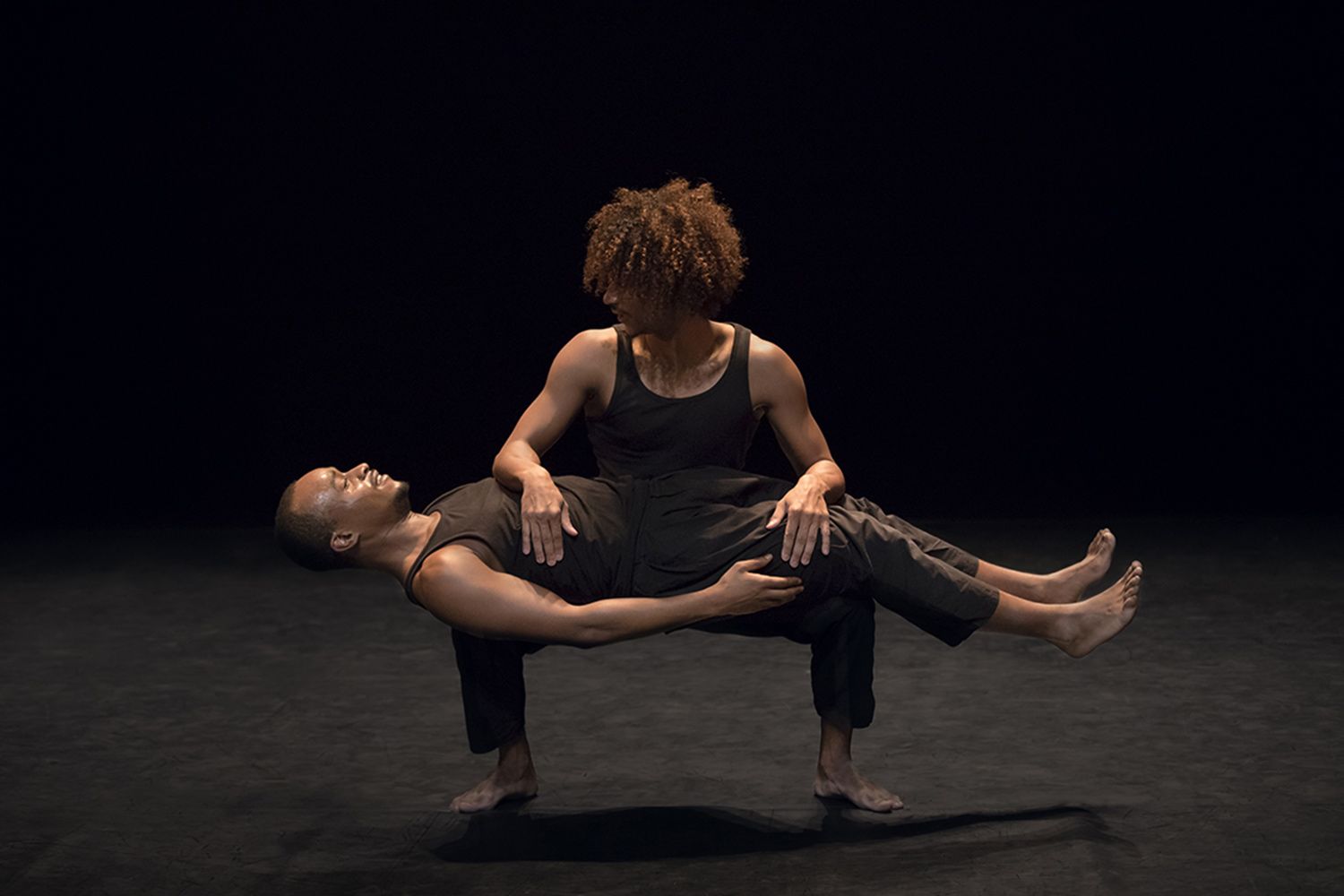 EXPRESSING THE URGENT NEED TO DANCE, TO BRING MEANING TO THE WORLD.
Since 2014, Fouad Boussouf has been working with a duo of dancers he discovered very early, struck by their technical talent and such authentic reverie. Ever since he has been helping them develop their virtuoso skills and personalities to find the way to structure their urge to address their message to the world: "I exist!" The work Yës shows Sébastien and Yanice as they reach maturity, with a parallel portrait of two young men who grew up with dancing in Vitry-sur-Seine, on the outskirts of Paris. Here is a fine lesson in symbolic eloquence where absolutely everything is said through the body.
Schedules
10:00, 11:00, 14:30, 15:00, 19:00
Artistic direction & choreography Fouad Boussouf
LE PHARE – CCN DU HAVRE NORMANDIE
Dramaturgy & direction of actors Mona El Yafi Lighting Fabrice Sarcy
With Yanice Djae, Sébastien Vague
PRODUCTION (REVIVAL) Le Phare - Centre chorégraphique national du Havre Normandie / Direction Fouad Boussouf.
PRODUCTION Compagnie Massala. COPRODUCTION La Maison de la danse de Lyon – Scènes et Cinés through a subsidy agreement Art en territoire, Territoire Istres Ouest Provence – Espace André Malraux, Le Kremlin-Bicêtre – Équinoxe, scène nationale de Châteauroux – Centre chorégraphique national de Rillieux-la-Pape. STUDIOS MADE AVAILABLE BY La Briqueterie, CDCN du Val-de-Marne – Théâtre Jean-Vilar, Vitry-sur-Seine – Le Studio Dahomey, Alfortville. Le Phare - CCN du Havre Normandie is subsidized by the Ministry of Culture / DRAC Normandie, région Normandie, city of Le Havre and département de la Seine-Maritime. Fouad Boussouf is associate artist at the Maison de la Musique de Nanterre through a subsidy agreement for national interest.
Thu 23 May 2024
10:00 AM
From €8 to €16
Thu 23 May 2024
2:30 PM
From €8 to €16
Fri 24 May 2024
10:00 AM
From €8 to €16
Fri 24 May 2024
7:00 PM
From €8 to €16
Sat 25 May 2024
11:00 AM
From €8 to €16
Sat 25 May 2024
3:00 PM
From €8 to €16