23-24 Season
YOUSSOU NDOUR
Birima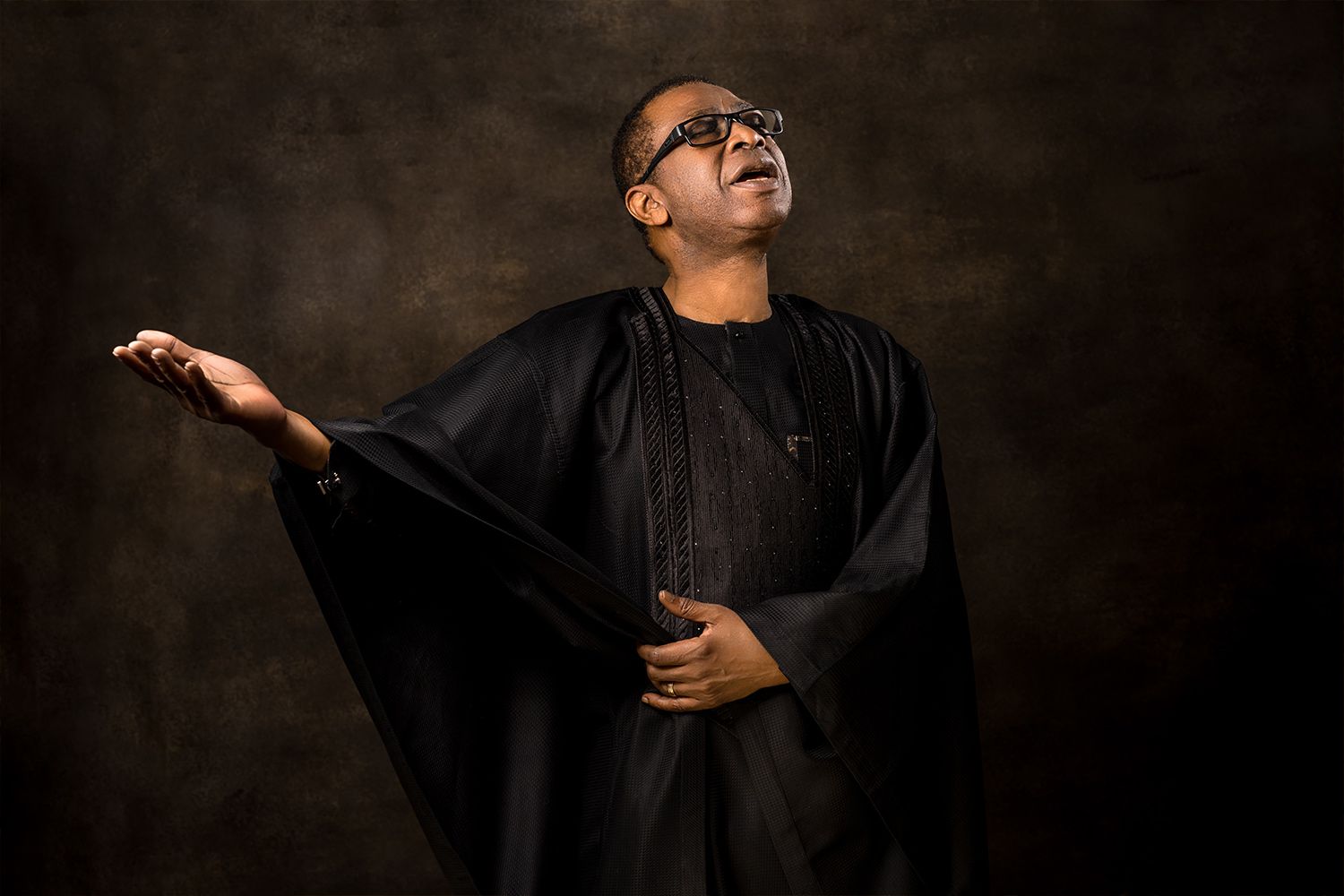 WITH HIS SPELLBINDING MELODY AND UNIQUE RHYTHM, YOUSSOU NDOUR PLUNGES US INTO A POETIC MUSICAL TALE
Birima
King Birima Ngoné Latyr Fall reigned from 1855 to 1859 as Damel of Cayor, a pre-colonial kingdom to the west of present-day Senegal. He spoke only once a year, at a grand ceremony where everyone could share their problems with him. The royal ceremony organised for the man nicknamed "the bearer of joy" ("Borom mbaboor mi") was interspersed with singing, dancing and interaction with the audience. Youssou NDour has drawn on these many popular Wolof songs to compose this musical tale in praise of the one who has only one word: "Birima ma ca been baat ba, bu waxe ren, ba laa waxaat dewen".
Text & guitar Papa Oumar NGOM Direction Madiaw Ndiaye Scenography & lightning design Julien Mairesse
With Sylvie Mombo (conteuse), la troupe de danse de Moussa Sonko (7 dancers), le Super Étoile de Dakar (14 musicians et 4 singers), et 5 actors
In collaboration with le Théâtre du Châtelet
---
GASTRONOMY | PLACE DU CHÂTELET
BIRIMA GASTRONOMIC VILLAGE
As an echo to Youssou NDour's show, sample typical Senegalese dishes all day long from midday.