23-24 Season
FANTÔMES
Philippe Minyana, Laurent Charpentier, Hugues Quester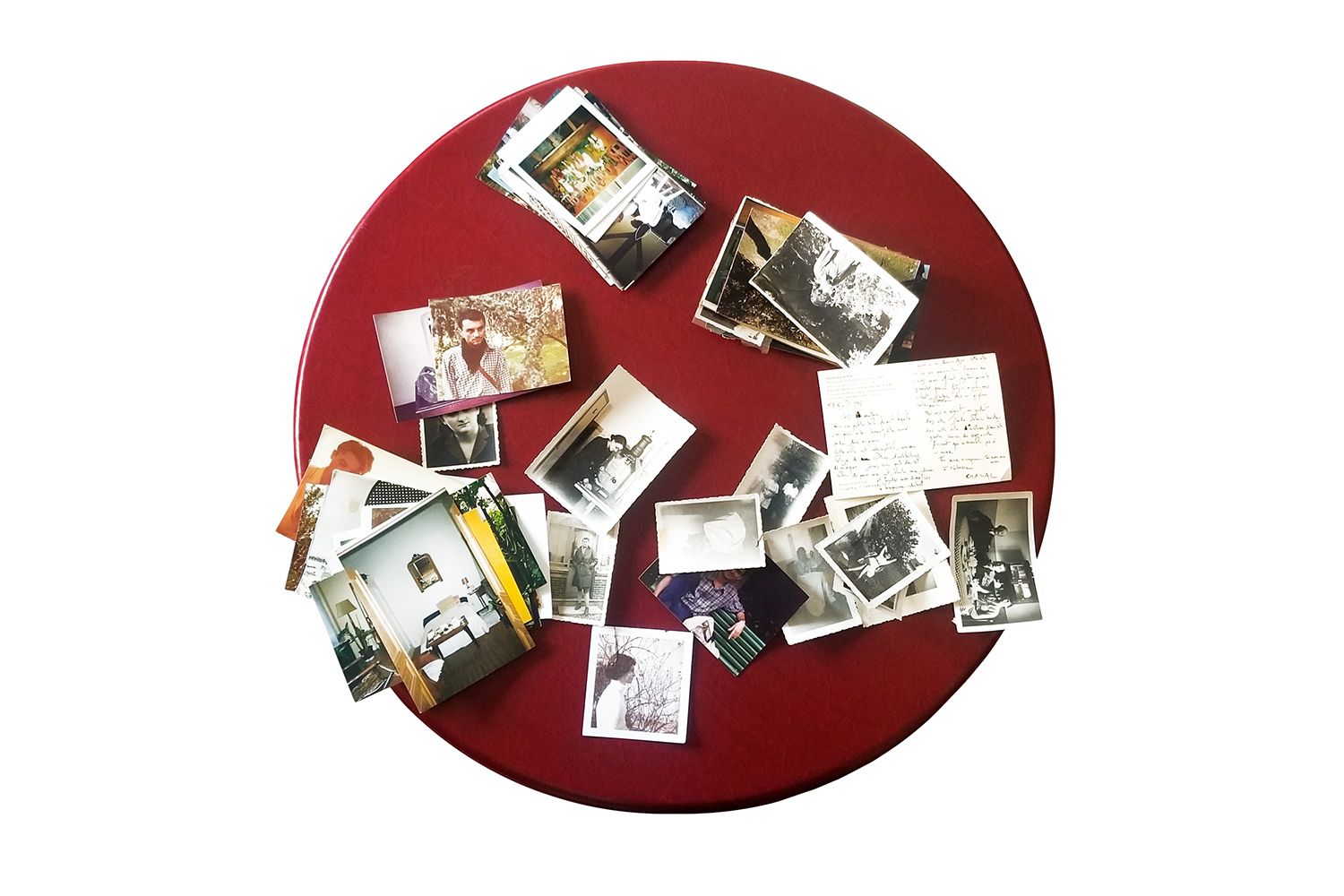 A DUO OF OUTSTANDING ACTORS STROLLING THROUGH LAYERS OF TIME IN THE COMPANY OF PHANTOMS.
Two friends are sifting through boxes of unsorted photographs. They have the same first names as the actors, Laurent for Laurent Charpentier, and Hugues for Hugues Quester. Philippe Minyana has turned his phantoms into drama for the two of them. Laurent asks questions, addressing Hugues who says "The house in that photo is looking at me." He sees himself as a child in his mother's arms, and sees her as he did as a child, seeing her as young and beautiful, before she committed suicide; he conjures up voices from the old days that sometimes haunt him. The two friends like to have a drink, and one day they head off to the childhood home. Their dialogue in friendship gives rise to a personal venture with fleeting moments captured in photographs, and remains alive and lively through the words they speak.
Odile Quirot
Text Philippe Minyana
Direction Laurent Charpentier
With Hugues Quester
Lighting design Laïs Foulc With Hugues Quester & Laurent Charpentier
PRODUCTION Théâtre O. The text Fantômes to be published in 2023 by Éditions Les Solitaires intempestifs.
Tue 27 Feb 2024
8:00 PM
From €8 to €26
Wed 28 Feb 2024
8:00 PM
From €8 to €26
Thu 29 Feb 2024
8:00 PM
From €8 to €26
Fri 1 Mar 2024
8:00 PM
From €8 to €26
Sat 2 Mar 2024
8:00 PM
From €8 to €26
Sun 3 Mar 2024
3:00 PM
From €8 to €26
Tue 5 Mar 2024
8:00 PM
From €8 to €26
Wed 6 Mar 2024
8:00 PM
From €8 to €26
Thu 7 Mar 2024
8:00 PM
From €8 to €26
Fri 8 Mar 2024
8:00 PM
From €8 to €26
Sat 9 Mar 2024
3:00 PM
From €8 to €26